Julie Ogg FP'22, P'14
Mount Holyoke Fund Coordinator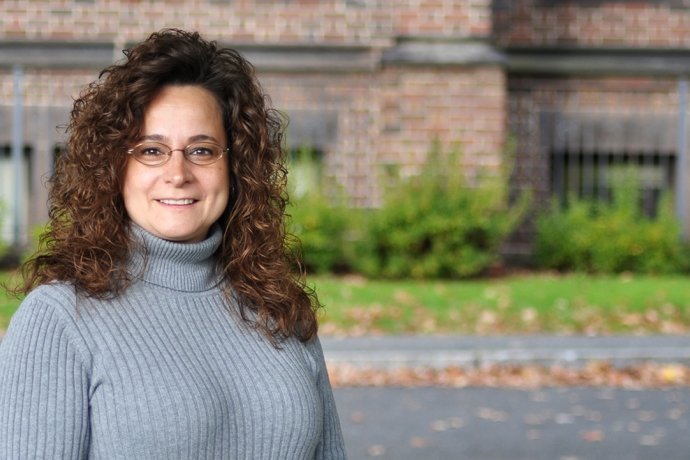 Julie Ogg joined The Mount Holyoke Fund in November 2011 after a 7-year career providing administrative and program support in the Alumnae Association. As a Mount Holyoke Fund Coordinator, she works closely with volunteers within the classes of 1954 – 1964 where she organizes reunion class leadership, manages class gift goals, implements plans for meeting fundraising goals, and monitors progress toward achieving these goals.  She coordinates Mount Holyoke Fund mailings for these classes including, but not limited to: annual appeals, class letters, challenges, and special class mailings.
Ogg also works closely with Audrey Markarian in the organization/management of the Phonathon program, supervision of Phonathon students during the academic year and coordination of various events both on and off campus.  
Ogg takes great pride in her connection with internal and external College constituencies, including faculty, staff, students, parents, alums, and trustees and values both new and long lasting relationships with each of them. "I've made great friends at Mount Holyoke over the years. These relationships have enriched my life professionally, academically and spiritually. My co-workers, classmates aren't just that, they are a part of my family. As I walk across campus to attend meetings or a class, I engage in the warmth and welcome spirit of this community; whether through a friendly smile and wave or a quick conversation to check in on someone. This connection is what Mount Holyoke represents, not only here on campus but across the globe."
Having the perspective as both a staff member in the Office of Advancement and as a current Frances Perkins Scholar, (majoring in Anthropology), she is able to witness the generosity of our alums and partake in that through her class experience. "I feel fortunate and appreciative to observe the generosity of our alums in action through my classwork, engagement with professors, and interaction within the Mount Holyoke community."
When she isn't immersed in schoolwork, (which is rare), Ogg enjoys spending time with her family/friends, gardening, and working on projects/weekend traveling excursions with her husband.