Justin Crumbaugh
Chair of Spanish, Latina/o and Latin American Studies
Professor of Spanish, Latina/o and Latin American Studies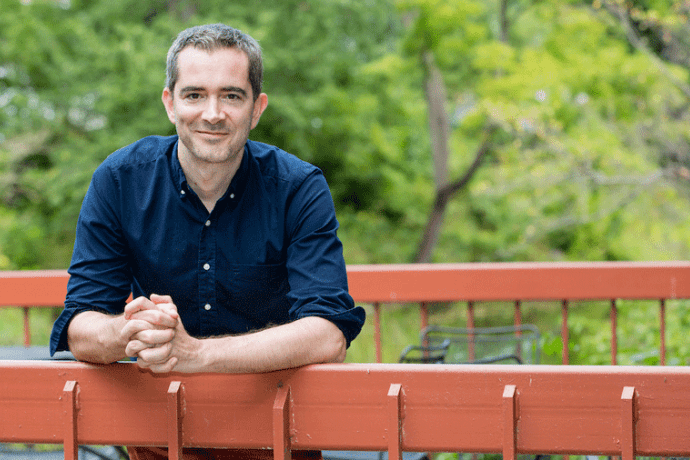 Professor Crumbaugh's courses have addressed subjects such as Latin American cinema, (under)development as it has been questioned in the Global South, transnational fascism, memory of war, the films of Pedro Almodóvar and the writings of Michel Foucault.
Professor Crumbaugh is the author of Destination Dictatorship (2009) and Spanish Fascist Writing (2021). His articles have appeared in the Journal of Spanish Cultural Studies, the Hispanic Review, the Hispanic Research Journal, the Revista de Estudios Hispánicos, Prosopopeya, and other publications. His work includes studies on tourism, terrorism and fascist cultural production. His current book project traces the history of political victim enshrinement in Spain.
In addition to teaching at Mount Holyoke, Professor Crumbaugh has held visiting positions at the University of Pennsylvania, Duke University, Amherst College and Hamilton College in Madrid. He has also been invited in recent years to deliver guest lectures at Columbia University, the University of Oxford, Cornell University and other institutions.
Areas of Expertise
Cultural History of Modern Spain and Latin America, Political and Social Thought, Film Studies, Literary Studies
Education
Ph.D., Emory University
B.A., Kalamazoo College