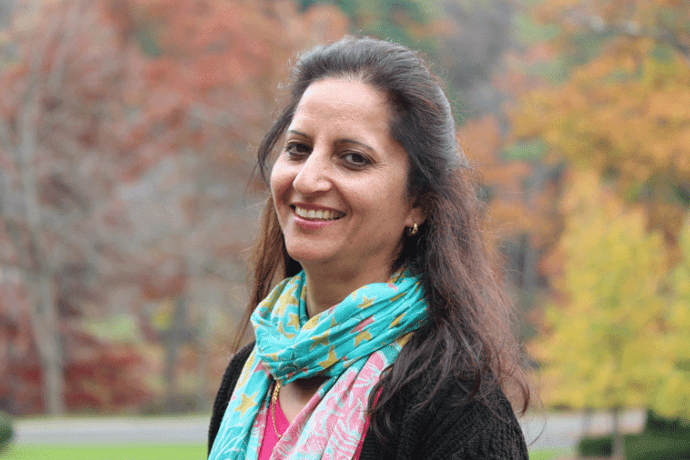 The Hindu faith group which is called SHRI, (Students in Hinduism Reaching Inward) meets on Thursdays from 5:30 – 7 pm in the Eliot House Lounge. We have Puja followed by dinner. Our students enjoy gathering together to cook the meal.
I am a member of the Pioneer Valley Indian Association and I really like working with the local undergraduates who contribute to our functions. So when I was asked to work with the Hindu community here at MHC, I felt it was a perfect fit.
There are opportunities for leadership in the SHRI faith group. Co-chairs work with other members to organize the festivals and perform at the gatherings.