Nigel Alderman
Associate Professor of English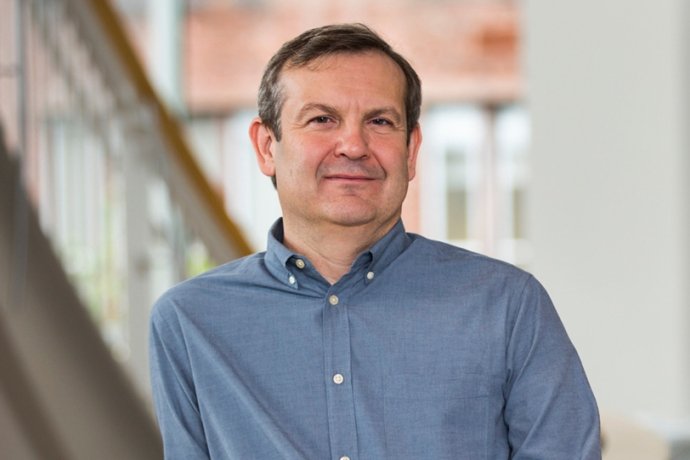 Nigel Alderman specializes in twentieth-century British literature with a more general interest in romantic and post-romantic poetry and poetics. He is currently finishing a book, Transitional Forms, on English Literature of the 1960s, that examines the turn from myth construction to historiographic investigation in the works of Doris Lessing, Muriel Spark, Harold Pinter, Peter Brook, Geoffrey Hill, and Ted Hughes.
Alderman has also written on John Milton and memory, on William Wordsworth, John Keats, Thomas Carlyle and the professional imagination, on William Wordsworth's construction of a social self, on T. S. Eliot's quatrain poems (an essay which won the Andrew J. Kappel Annual Award for best article of literary criticism published in Twentieth Century Literature), on Philip Larkin and national allegory, and on the historicopoetics of 1960s British poetry. He recently wrote with Michael Thurston, Reading Postwar British and Irish Poetry (Wiley-Blackwell, 2014). He has co-edited, with C. D. Blanton, Pocket Epics: British Poetry After Modernism (2000) and A Concise Companion to Postwar British and Irish Poetry (Wiley-Blackwell 2009). 
Until May 2005, Alderman taught at Yale University where he was awarded the Sidonie Miskimin Clauss Prize for Teaching Excellence in the Humanities, the Sarai Ribicoff Award for the Encouragement of Teaching at Yale College, and a Morse Junior Faculty Fellowship. He teaches both literature and theory courses that focus primarily on the twentieth century. In addition to being a member of the English department, he is also a member of Mount Holyoke's program in Critical Social Thought.
Areas of Expertise
Twentieth and twenty-first century British literature and culture, modernism, romantic poetry, and literary theory, especially Marxist aesthetics.
Education
Ph.D., Duke University
M.A., College of William and Mary
B.A., Cambridge University