Paula Debnar
Professor of Classics on the Alumnae Foundation
on leave fall 2023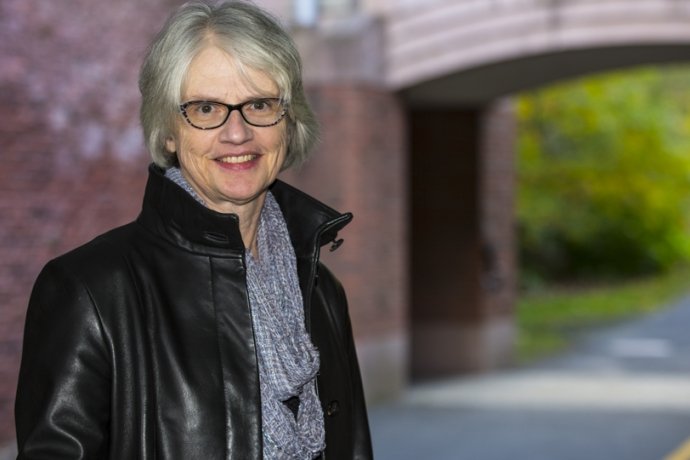 Paula Debnar's book, Speaking the Same Language: Speech and Audience in Thucydides' Spartan Debates, focuses on political speeches in the History of the Peloponnesian War, with special attention paid to the role of rhetoric in creating a sense of ethnic identity. Her analysis of speeches also traces the gradual collapse of the antithesis between Athenians and Spartans with which Thucydides structures his account of the lengthy conflict.
Debnar's expanded and revised edition of Pharr's Homeric Greek appeared in 2012. Her other publications include "Blurring the Boundaries of Speech: Thucydides and Indirect Discourse," Trends in Classics (2013); "Rhetoric and Character: Thucydides' Corcyraean Debate and its Context" in Thucydides--a Violent Teacher? History and its Representation (Goettingen, 2011), "The Sexual Status of Aeschylus' Cassandra," Classical Philology (2010); a co-authored chapter, "Sparta and the Spartans in Thucydides" in Brill's Companion to Thucydides (2006), and "Fifth-Century Athenian History and Greek Tragedy" in A Companion to Greek Tragedy (2005).
Forthcoming in Musiva et Sectilia is her article on the early years of the Roman mosaic scholar and alum of Mount Holyoke College Mary Elizabeth Blake (class of 1913).
In addition to teaching Greek and Latin language and literature at all levels, Debnar offers a variety of courses on the ancient Mediterranean taught in English, including "Gods and Mortals: Myth in Ancient Art and Literature," "Athenian Democracy," and writing intensive first-year seminars on the ancient Greek world, such as "Homer's Iliad: A Big Fat Ancient Greek War?" and "Socratic Questions."
Areas of Expertise
Greek rhetoric, history and historiography; ancient ethnicity; Greek tragedy
Education
Ph.D., Yale University
A.B., Colby College