Peter J. Scotto
Professor of Russian
Chair of Russian and Eurasian Studies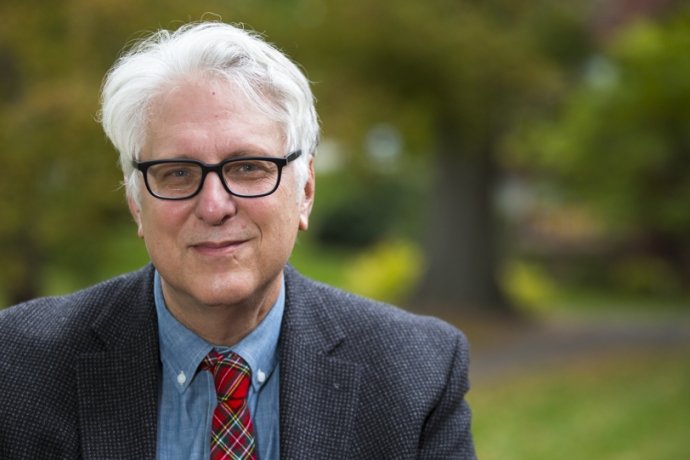 Professor Scotto's article on Stepniak's novel, The Career of a Nihilist, is scheduled to appear in a collection on the culture of Russian terrorism to be published by Northwestern University Press. He is currently at work on a piece tentatively titled "The Topography of Terror: Distortions of Time and Space in the Dynamite Novel."
In 1999, Scotto developed with Stephen Jones, professor of Russian studies, the course Nomads, Steppes, and Cities: An Introduction to the Peoples and Cultures of Russia and Eurasia. The course examines the cultural and geopolitical diversity of the newly independent states of the former USSR. The nomads course is one of only a few courses offered at undergraduate institutions that are devoted entirely to this rapidly growing and little-known area of the Eurasian continent.
At the invitation of the Institute of Anthropology and Ethnography of the Russian Academy of Sciences, Scotto has conducted research in St. Petersburg, Russia, with the support of an MHC faculty grant. Working at the Russian National Library and in the archives of the Institute of Russian Literature, he collected materials for an essay on the career of Osip Senkovsky, a prominent nineteenth-century Orientalist and literary figure. In addition, he gathered materials for a talk on "Egyptomania" in Imperial Russia, 1800-1830.
An unexpected highlight of Scotto's stay in Russia's second largest city was a broadcast interview with the highly regarded radio magazine Nevsky Prospekt. In a wide-ranging discussion, Scotto and host Leonid Dubshan discussed the late Joseph Brodsky's career as a professor at MHC. Scotto also represented the College at the unveiling of a memorial plaque on the building where Brodsky lived from 1955 until his departure from the Soviet Union.
In addition to the nomads course, Scotto teaches Intermediate Russian, Great Books: The Literature of Nineteenth-Century Russia, and Evenings on a Funny Farm near Dikanka: The Creation of Nikolai Gogol.
Education
Ph.D., University of California, Berkeley
M.A., B.A., Columbia University