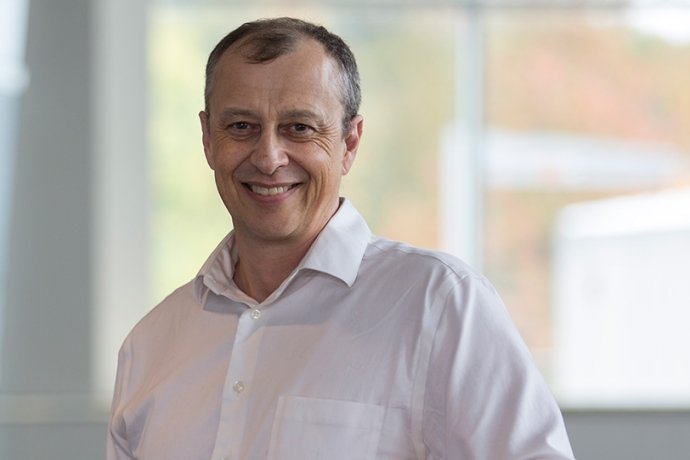 Because he was trained in the sciences, Samuel Mitchell was initially skeptical of philosophy when he began his undergraduate career. He soon found, however, that philosophy and science together created a dialogue that raised many interesting questions and perspectives on philosophical questions. This led him to pursue multiple degrees in philosophy.
Mitchell is the author of several articles and essays and is affiliated with many organizations; he is an extensive contributor to the Propositional Attitudes Task Force, the Five Colleges' philosophy faculty organization.
Mitchell teaches introductory philosophy and logic courses; intermediate-level courses such as Philosophical Foundations of Western Thought: The Modern Period; and senior seminars on philosopher Michael Dummett and the philosophy of mathematics. Among students Mitchell is known for his self-deprecating humor and engaging teaching style.
Areas of Expertise
Philosophy of science; metaphysics; philosophy of language; twentieth-century analytic philosophy
Education
Ph.D., University of California, San Diego
M.A., University of Kansas
B.A., University of Stirling, Scotland