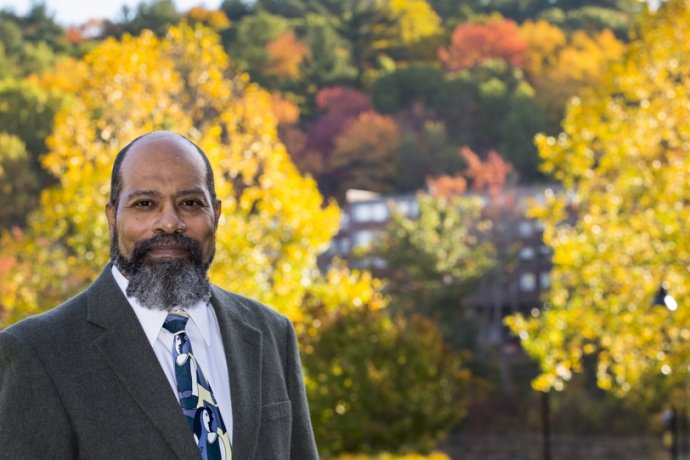 Satyananda Gabriel's dedication to improving the world is visible not only in his commitment to education but also through his numerous community development projects, which have included positions with the Urban League of Portland, Oregon; the First Nations Development Institute; and the United Nations Development Program. Gabriel is currently involved in the Rural Development Leadership Network, which is designed to train rural professionals to be more effective leaders.
Gabriel teaches courses ranging from Economics in Popular Film to Economics of Corporate Finance and Comparative Economic Systems. He is author of Chinese Capitalism and the Modernist Vision (forthcoming from Routledge) and is working on a new manuscript, Reading the Contemporary Chinese Economy as a Poststructuralist Novel, inspired by a January term course he designed three years ago in which students explored Chinese institutions as subjects in an unfolding novel.
Gabriel's extensive home page lists many of his articles and research interests, most of which are accessible online. He also provides a list of "Recommended External Readings," as well as links for further information about economics, Net media, and general reference. In addition, Gabriel's home page links to original creative writing pieces and provides syllabi for many of his courses at Mount Holyoke.
Areas of Expertise
Asian economic development and history, with a particular focus on the contemporary Chinese economy; corporate finance; community development (rural and urban)
Education
Ph.D., University of Massachusetts
B.S., B.A., Portland State University