Susan Ferraro, RN
she/her
Assistant Director of Clinical Services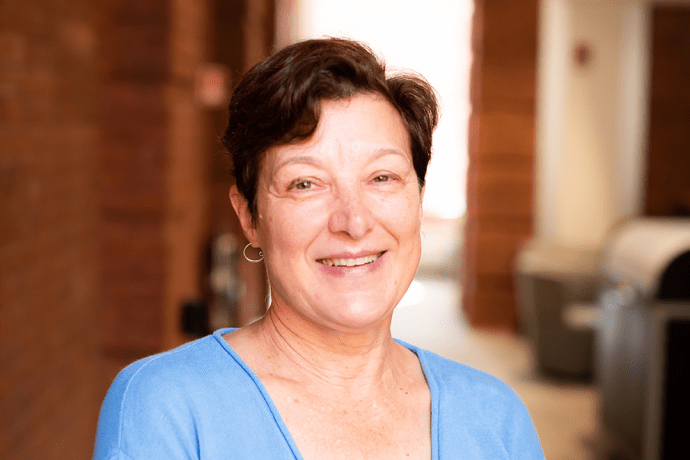 Month/year when you joined Health Services: November 2001
Role at Health services: Assistant Director of Clinical Services.
I supervise the nursing staff and the medical assistants; I do direct nursing care with our students; and I managed COVID contact tracing/compliance on campus (and other public health issues when we are not in a pandemic!).
Special interests, skills: Talking with students about self-care and self-advocacy.
When I'm not at work you may find me… Hiking, kayaking, biking or snowshoeing, and sometimes knitting.
One thing I do to support my own wellbeing is… Make time for hobbies even when life is very busy.