Acclaimed author, journalist Naomi Klein to speak at MHC.
Acclaimed author, journalist Naomi Klein to speak at MHC.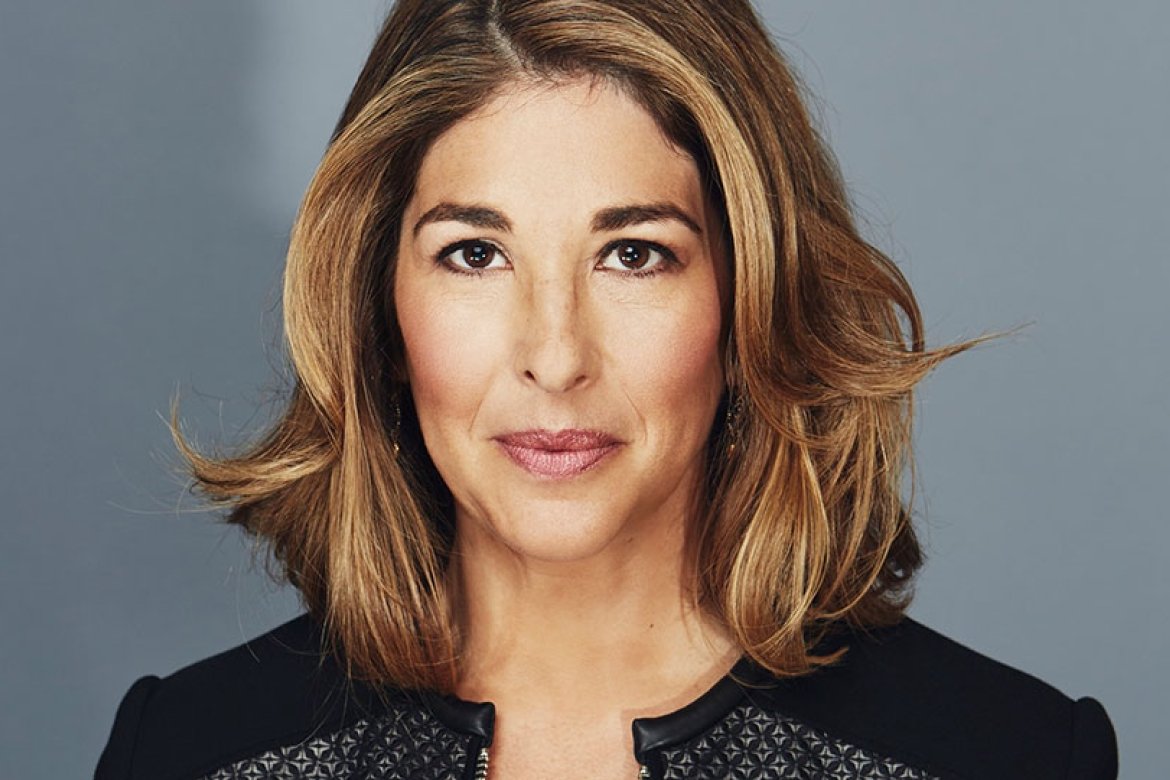 Internationally acclaimed author, journalist, and syndicated columnist Naomi Klein will speak at Mount Holyoke College Tuesday, September 29.
By Alheri Egor-Egbe '17 and Keely Savoie
Internationally acclaimed author, journalist, and syndicated columnist Naomi Klein is one of the world's leading experts on the global climate crisis, and has successfully led several international campaigns on abating the crisis. 
Her most recent book, This Changes Everything: Capitalism vs. the Climate, was released to critical acclaim in 2014. The book analyzes the enormous dangers of climate change and argues that we will be unable to address those dangers unless we change capitalism as we know it.
Klein will deliver the sixth annual Miller Worley Environmental Leadership Lecture at Mount Holyoke College at 7:30 pm Tuesday, September 29, in Mary Woolley Hall's Chapin Auditorium.
Klein's talk is free and open to the public, and tickets are not required. Chapin Auditorium is wheelchair accessible, and listening devices are provided upon request. Seats will be available on a first-come, first-served basis. Klein will have a book signing following the event.
Klein's voice carries considerable influence. This summer, for example, she was invited by Pope Francis to speak at "People and Planet First: the Imperative to Change Course," a gathering to create an action plan around the Pope's recent climate-change encyclical, Laudato Si'. It appeals for inclusive dialogue about shaping the future of our planet, and a more responsible engagement with the Earth.
Klein remarked that tackling the global climate crisis was a viable solution to both economic and social issues, and advocated for unity among climate-change activists, irrespective of personal and religious beliefs.
"We have a chance, in rising to the climate challenge, to solve multiple, overlapping crises at once.… We can shift to a more stable climate and fairer economy at the same time," said Klein. "This growing understanding is why you are seeing some surprising and even unlikely alliances ... like trade unions, indigenous, faith, and green groups working more closely together than ever before."
Penny Gill, Mary Lyon Professor of Humanities and professor of politics at Mount Holyoke, has called This Changes Everything an "exceptionally important book," and has chosen the book as the core text for her first-year seminar this fall. Gill said that every young person and every Mount Holyoke College student should understand both what is at stake and what must be done to protect the possibility of decent human lives and societies in the next century.
"Klein explains in careful detail why less radical approaches cannot work," Gill said. "She illustrates the intimate relationship between corporate elites and every level of government and public-policy makers. She even reveals distressing behind-the-scenes cooperation between 'big green environmental NGOs' and those making critical environmental decisions."
A board member with the global grassroots environmental movement 350.org, Klein has won awards including the 2014 International Studies Association's IPE Outstanding Activist-Scholar Award, and the 2015 Izzy Award honoring her outstanding achievements in independent journalism.
Her first book, No Logo: Taking Aim at the Brand Bullies, published in 1999, was named by the Literary Review of Canada as one the most important Canadian books ever published. Her second book, The Shock Doctrine: The Rise of Disaster Capitalism, published in 2007, was a New York Times critics' pick of the year.
The Shock Doctrine was adapted into a feature-length documentary by award-winning director Michael Winterbottom; it premiered at the Sundance Film Festival in 2010. In 2004, Klein wrote a documentary titled The Take, about Argentina's occupied factories, which she coproduced with director Avi Lewis. It won the best documentary jury prize at the American Film Institute's film festival in Los Angeles.