Aguilar named head of Miller Worley Center
Aguilar named head of Miller Worley Center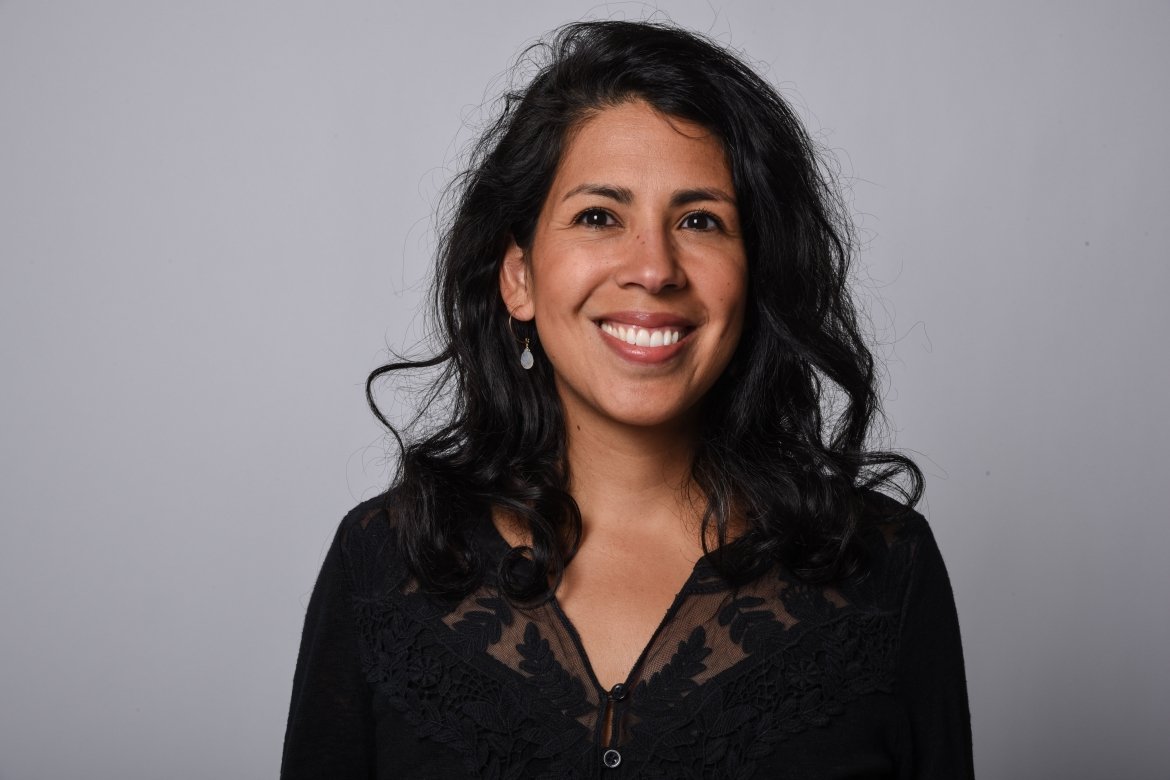 Olivia Aguilar has been named the new Leslie and Sarah Miller Director of the Miller Worley Center for the Environment at Mount Holyoke College.
Mount Holyoke College announced today that Olivia Aguilar will become the new Leslie and Sarah Miller Director of the Miller Worley Center for the Environment and an associate professor of environmental studies. 
Aguilar will start at Mount Holyoke College in January 2020. 
"I'm thrilled to be a new member of the Mount Holyoke Community," said Aguilar. "My scholarship and teaching focus on the intersection of environmental issues and inclusivity, and I am excited to bring these passions to a campus where both issues are a priority."  
"I also have taught courses on sustainable agriculture and food equity, which I know is an interest for many on campus and a priority for dining services. Mostly, I'm looking forward to learning more about what makes the campus thrive and how I can be a contributing member to the Mount Holyoke College community." 
Aguilar completed her B.S. and M.S. in horticulture science at Texas A&M University where she studied children's gardens and their effect on youth environmental attitudes. After teaching in public schools, she received her doctorate in natural resources at Cornell University , studying environmental education. She received a Consortium for Faculty Diversity fellowship to teach at Denison University in its McPhail Center for Environmental Studies. There, she taught the core courses for environmental studies, including courses in sustainable agriculture and environmental education. 
Her scholarship interests lie at the intersection of environmental education, community, race and inclusivity. Specifically, she examines how environmental and science learning communities can be more inclusive of groups that are often marginalized. She has published articles in Environmental Education Research and the Journal of Environmental Education, written for Truthout and has book chapters in "Across the Spectrum: Resources for Environmental Educators" and in "Urban Environmental Education Review." She is currently collecting oral histories from Latinx members to frame their narrative of being "outdoors."
"We're delighted that Dr. Aguilar is joining us, following a highly competitive national search," said Jon Western, vice president for academic affairs and dean of faculty. "She brings with her a strong commitment to environmental justice, sustainability and the work of inclusion."
The Miller Worley Center for the Environment was established as the Center for Environmental Literacy in 1998 with the goal of making environmental literacy a central part of Mount Holyoke students' education through the use of the campus as a natural laboratory. In 2010, in recognition of a generous gift from Leslie Miller '73 and Richard Worley, the Center was renamed the Leslie Miller and Richard Worley Center for the Environment. Miller and Worley saw their gift as one that would help Mount Holyoke take the lead in environmental studies and progress both on campus and around the world.
"I am excited that the Miller Worley Center is infusing sustainability throughout the entire campus and curriculum and playing to Mount Holyoke's historic strengths of keeping an ever-watchful eye on outside work, while educating students to be able to combat the challenges that await them," said Miller.