Ayanna Pressley to speak at Mount Holyoke
Ayanna Pressley to speak at Mount Holyoke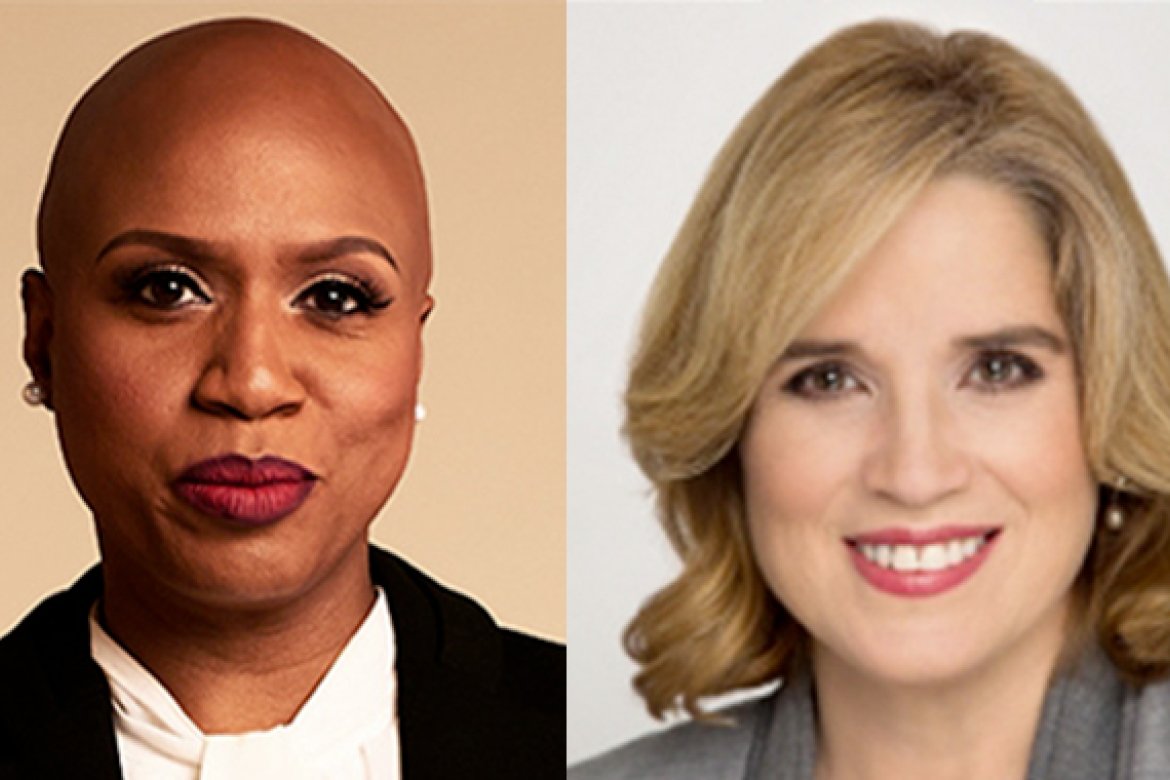 Rep. Ayanna Pressley will speak in conversation with Carmen Yulín Cruz on Friday, March 19, at Mount Holyoke College.
Rep. Ayanna Pressley, the first woman of color to be elected to Congress from the commonwealth of Massachusetts, will speak in conversation with Carmen Yulín Cruz at Mount Holyoke College. The event will be held online. 
The talk will be on Friday, March 19, at 4:30 p.m., ET. It is free and open to the public.
The conversation between Pressley and Cruz will be the first of a series of town halls held by Mount Holyoke College entitled "Our Voices, Our Platforms." The town halls will explore how people can use their voices to make meaningful change and how to discover and create the platforms necessary to achieve that transformative change.
Pressley describes herself as an advocate, a policymaker, an activist and a survivor. She was elected to represent Massachusetts' 7th Congressional District in the U.S. House of Representatives in 2018. 
Because of the hardships Pressley has endured throughout her life, she remains a dedicated activist. She is devoted to creating robust and informed policies that address the broad diversity and experiences of her constituents, who live in the Boston area. She has stated that she believes that "the people closest to the pain should be closest to the power and that a diversity of voices in the political process is essential to making policies that benefit more Americans."
Pressley's many honors include being named in The New York Times as one of "14 Young Democrats to Watch" in 2016. The Greater Boston Chamber of Commerce named her as one of their Ten Outstanding Young Leaders in 2014. She is the recipient of the Victim Rights Law Center's Leadership Award and the Gabrielle Giffords Rising Star Award from Emily's List. In 2015 Boston Magazine named her one of its 50 Most Powerful People and she was an Aspen-Rodel Fellow in Public Leadership Class of 2012.
Carmen Yulín Cruz, most recently the mayor of San Juan, Puerto Rico, is the Harriet L. Weissman and Paul M. Weissman Distinguished Fellow in Leadership at the Weissman Center for Leadership at Mount Holyoke College.
Born in Puerto Rico, Cruz received degrees from Boston University and Carnegie Mellon University and worked on the mainland for years. She returned to Puerto Rico in 1992, working as an adviser to a previous San Juan mayor, and was elected to the Puerto Rico House of Representatives in 2008.
She ran for mayor of San Juan in 2012 against Jorge Santini, a 12-year incumbent who called her "esa señora," or "that woman." Cruz won the election and was re-elected in 2016. 
Cruz came to international prominence after Hurricane Maria struck Puerto Rico in 2017, both for her impassioned pleas for help after the storm and for her stinging critiques of the Federal Emergency Management Agency and the White House and the federal government more broadly. She is an international figure of women's bravery, leadership and action.
Registration in advance is required.