Celebrating history, looking to the future
Celebrating history, looking to the future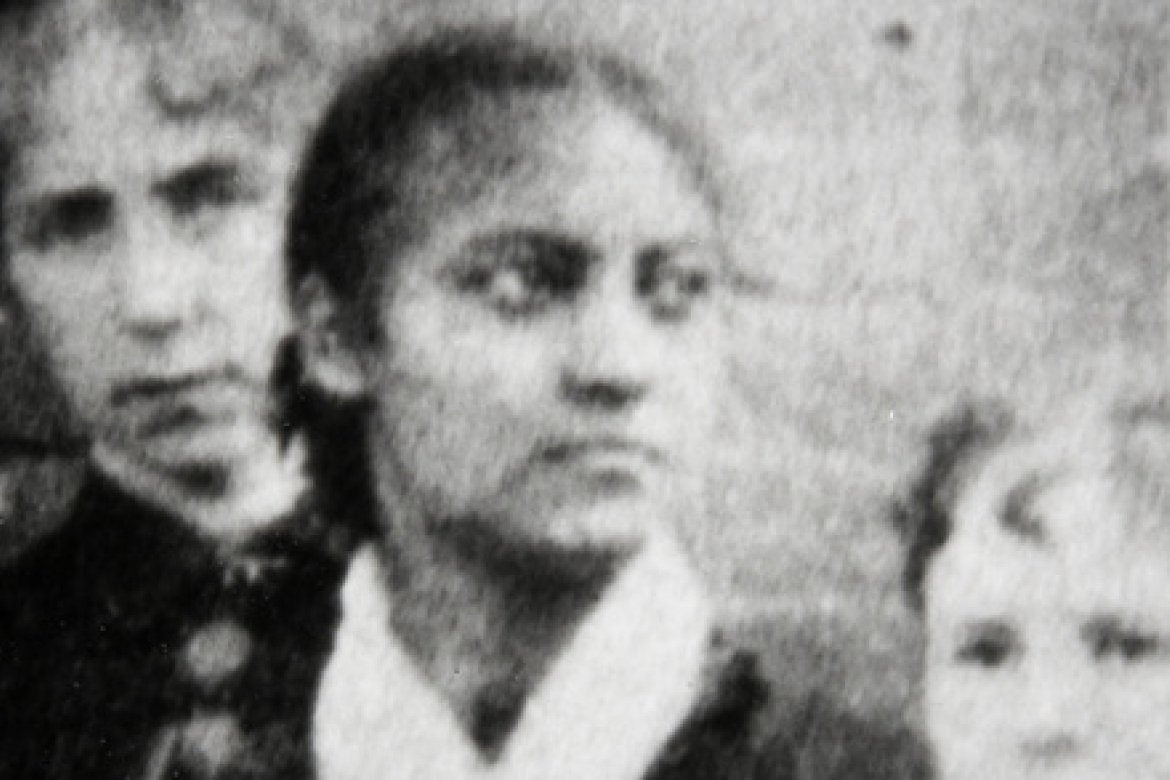 Mount Holyoke honors students of color on the annual Hortense Parker Celebration, so named for the first known student of color to graduate.
In 1883 Hortense Parker became the first known student of color to graduate from Mount Holyoke College during an era of segregation. Parker, a talented pianist who became a music educator after graduating, was a single generation removed from slavery. Her father, John Parker, was a former enslaved person who became an abolitionist after buying his freedom in 1845. 
Twelve years ago, alums Ahyoung An '09 and Camila Curtis-Contreas '09 founded the annual Hortense Parker Celebration to honor Parker and to give a voice to the history and legacies of Mount Holyoke students of color. Today the Student Government Association Students of Color Committee continues to celebrate Hortense Parker and other alums of color during its annual event. 
Latrina Denson, associate dean of students for community and inclusion, said Hortense Parker Celebration is about creating a time where the entire campus community can pause to reflect on what it's like to be a person of color in higher education while honoring Parker's legacy. 
"The school has embraced that as a very important tradition of the college," she said. 
Kelechi Ezeugwu '23, a psychology major and co-chair of the SGA Students of Color Committee, said it can be challenging for students of color at schools of higher education where the majority of students are white. 
"This is a predominantly white institution, and it's a little hard [for students of color] to imagine themselves here. … This event is about showing students of color that there have been alums of color who have come here, been successful and gone on to achieve a lot of incredible things," Ezeugwu said. 
For many students, the fall 2021 semester has been their first on campus since the start of the ongoing COVID-19 pandemic, Denson said. With that in mind, this year's Hortense Parker Celebration on Oct. 28 focused on rebuilding a sense of community among students of color with a theme of "Rewind and Reconnect." 
"We're doing a reset now. What does it mean to be in community with each other now? What does it mean to think about anti-racism? What does it mean to really honor our diversity and inclusion initiatives on campus? How do they build relationships and create opportunities for solidarity as a community?" said Denson. "They're rewinding and reconnecting with each other. We've been in a virtual world for the past two and a half years." 
Zakiya Collier is a digital archivist at Schomburg Center for Research in Black Culture based in Harlem, New York City, who was this year's keynote speaker for the Hortense Parker Celebration. Her work at the Schomburg Center focuses on preserving and promoting Black cultural and media resources in the 21st century. The collections she oversees include blog posts, live streamed videos, news articles and web content and cover topics ranging from the Black Lives Matter movement to Black feminism, from environmental racism to Black arts and culture. 
Collier encouraged the dozens of students who convened at the Blanchard Campus Center Great Room on Oct. 28 for the Hortense Parker Celebration to "preserve your stories and build your legacy" as students of color at Mount Holyoke. 
"Even though I am the keynote, I would like to say that these students here are the ones that should be honored," she said. "I was getting emotional listening to all of the work that students at Mount Holyoke have done in organizing this event." 
The 2021 Hortense Parker Celebration also included a spoken word presentation by Adjoa Baidoo '24, a performance by the Jhumka Dance Team and 2016 alum speaker Christine Harding, who spoke via Zoom about her activism and anti-racism efforts at Mount Holyoke as well as the foundation of a student-organized museum in 2014 dedicated to the history of students of color at Mount Holyoke. 
Valeria Serna-Solis '23, a biology major and Latinx studies minor and co-chair for the Students of Color Committee, said the museum is located in the Blanchard Art Gallery and presents a timeline of the history of Mount Holyoke students of color from the late 1800s to 2014. Current students have extended the museum's timeline from 2014 to the present. 
"[The pandemic] just showed us how important community is, especially for people of color," she said. "We felt that this museum would help."