Design-build: Fimbel Lab Greeter Desk
Design-build: Fimbel Lab Greeter Desk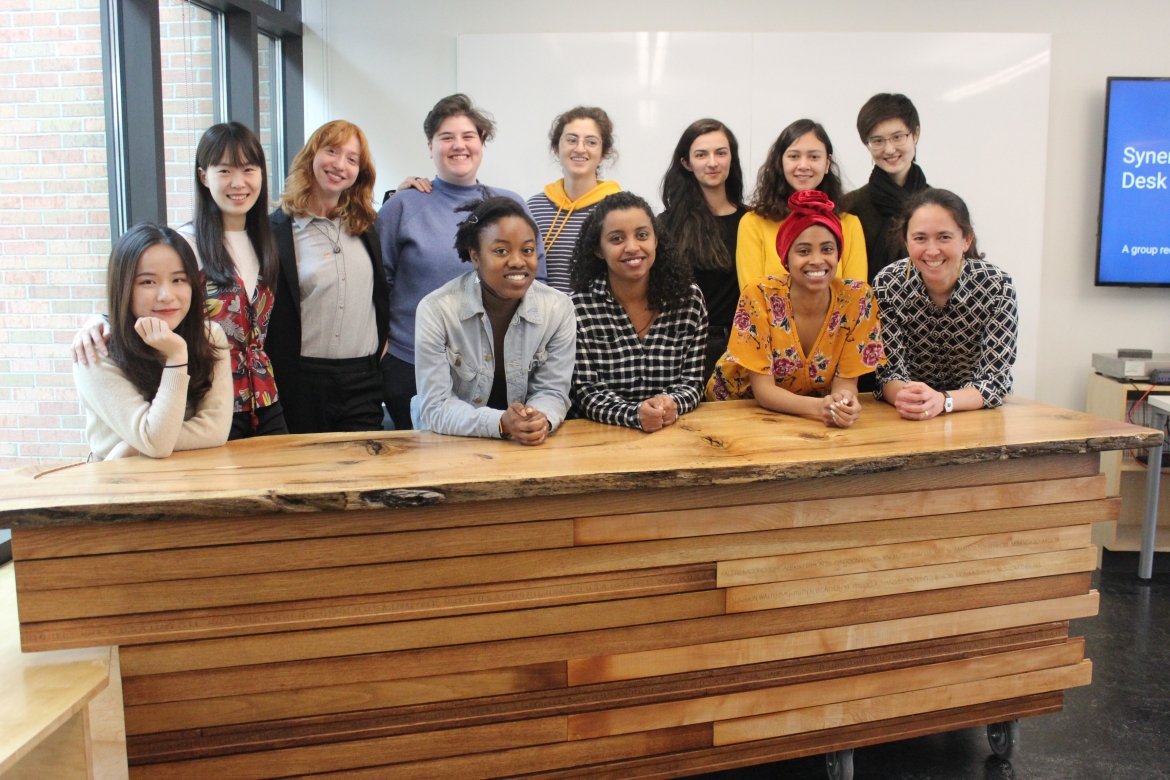 The Fimbel Maker and innovation Lab reception desk was built from repurposed campus materials and includes student names imprinted into its front.
The working surface of the greeter desk from Naomi Darling's design-build class is fashioned from the wood of the oak tree that was felled to make room for the Blanchard extension. Historic floorboards that had been in storage in facilities for nearly 100 years compose the desk's body, while former window handles have been repurposed as drawer pulls.
Built of reclaimed materials, the piece will stand in the space long after its creators have graduated, and adding their signatures to it made it a legacy project for their class.
The Making of the Fimbel Lab Reception Desk