Engagement and empowerment in action
Engagement and empowerment in action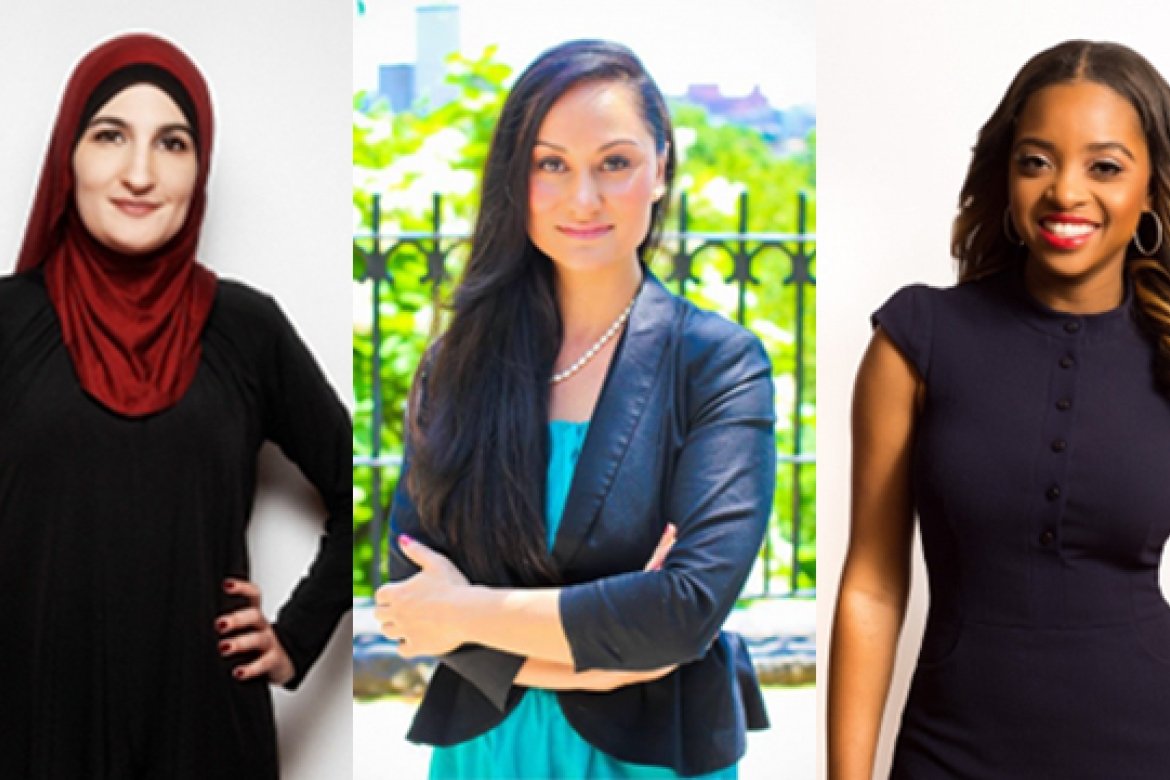 Mount Holyoke College hosts its annual Women of Color Trailblazers Leadership Conference to empower students, faculty and staff.
The 2018 Women of Color Trailblazers Leadership conference will cap off this year's BOOM! conference, bringing together workshops and presentations organized around the theme of empowerment through engagement. Open to the public, the conference exemplifies the importance of celebrating the accomplishments of women of color, not only on Mount Holyoke's campus but around the world.
"The purpose of the conference is to empower self-identifying women of color across the Five Colleges, Pioneer Valley and beyond, including students, faculty, staff and community members," said Latrina Denson, assistant dean of students, who helped organize the conference with the Student Government Association and the Students of Color Committee.
"This conference provides a space to celebrate the lives and accomplishments of women of color, while additionally opening dialogues and raising consciousness on issues relating to race, ethnicity, gender, sexual orientation and class," she said.
This year's keynote speakers, Tamika Mallory, Linda Sarsour and Carmen Perez, are the founders of the Women's March in Washington, D.C. — the movement that began amid the roar of protest following the election of Donald J. Trump.
"Their insights into how to organize to lead a movement is the manifestation of empowerment through engagement," said Millie Koong '18, who leads the organizing effort for the Students of Color Committee.
"I'm excited to learn actionable steps from the speakers," Koong said. "Because they do organizing campaigns, I think what they say will be very applicable to us as students."
Tamika Mallory is president of Mallory Consulting and board member of The Gathering for Justice, a nonprofit organization that works to end child incarceration and eliminate racial inequities in the criminal justice system. She has been recognized for her intersectional understanding of civil rights, social justice and new-wave feminism.
Carmen Perez has devoted herself to activism and advocating for civil rights issues for two decades. She is the executive director of The Gathering for Justice and was recently named one of Fortune's 50 World Leaders, as well as one of Time's most influential people.
Linda Sarsour is an award-winning racial justice and civil rights activist. She focuses on ending stereotypes surrounding Muslim women, and the intersectional work between racial, ethnic and faith communities. She was also featured in Time's most influential people.
"Each of these women are the embodiment of what can happen when women of color feel empowered to engage in creating change — whatever that change may be to them — in their communities," said Denson.