Entrepreneurship at Mount Holyoke
Entrepreneurship at Mount Holyoke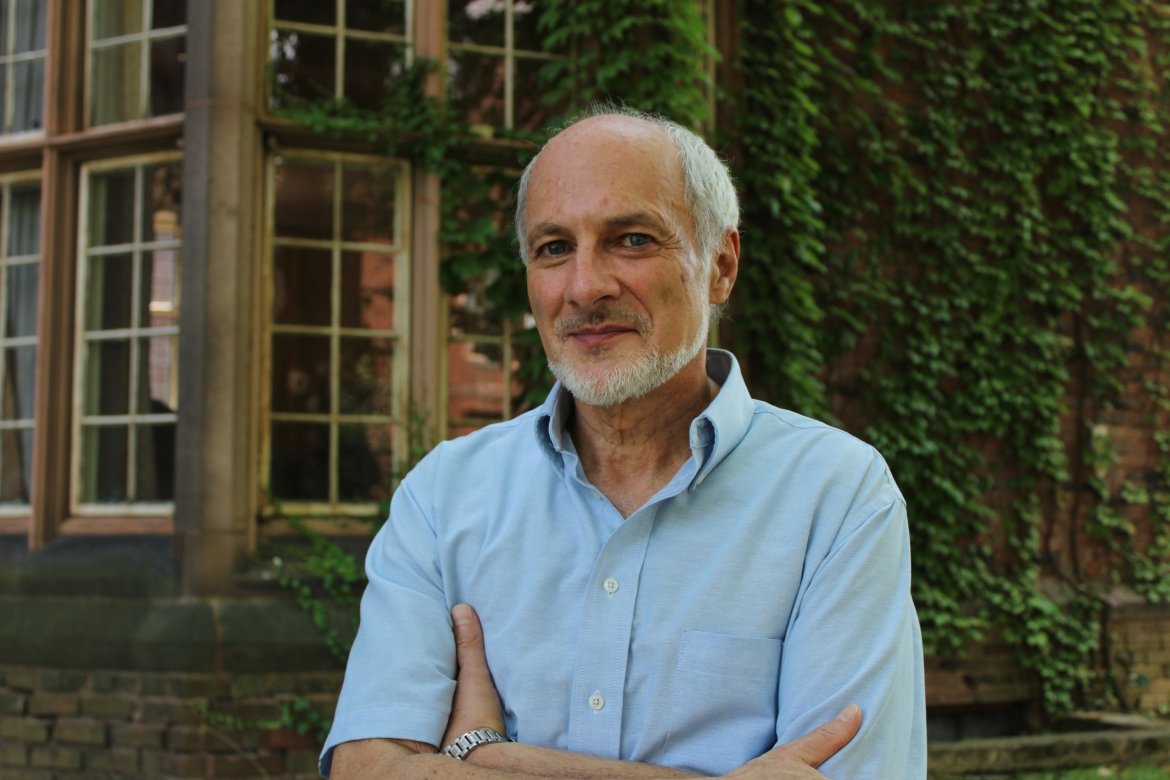 Rick Feldman joined the faculty in 2016 to help initiate, grow and coordinate an entirely new initiative at Mount Holyoke College: Entrepreneurship, Organizations, and Society. Feldman managed, started, owned and sold his own companies as well as managed others, and he's been an executive leader as well as a founder of several not-for-profits. While in that career, he also served as an administrator and program director at the University of Massachusetts Amherst, and he's been an adjunct professor there in both undergraduate and graduate programs.
After years of entrepreneurship and business development, Feldman became focused on and passionate about glaring gaps in the world of organizations and businesses: too few women, totally inadequate levels of diversity and inclusion, ridiculous bias and barriers against people who were different in any way than the dominant white-collar suit-wearing older male. The combination of obvious injustice and economic ignorance led to a number of projects designed to correct these gaps, culminating in his participation in the College's new initiative.
Entrepreneurship, Organizations, and Society (EOS)
Mount Holyoke College is the ideal school to play a significant leadership role in redefining business and entrepreneurship education. Mount Holyoke is not merely the bridge between theory and practice, it is transforming the practice of doing business as well as business and organization education. The Entrepreneurship, Organizations, and Society initiative, or EOS, builds on a solid foundation of a historic leading liberal arts institution. A multi-discipline liberal arts education is exactly what's needed and desired in the business and organizational world. That world seeks graduates with strong liberal arts backgrounds who have studied organization, entrepreneurship and finance in order to create and lead new organizations and businesses.
The entrepreneurship courses and co-curricular activities are components of a larger initiative, Entrepreneurship, Organizations, and Society. Although many students having a variety of majors now take entrepreneurship courses without declaring the EOS minor, an increasing number of students are also enrolling in other EOS-related courses, such as Entrepreneurship Ethics. Now finishing its fifth semester, EOS offers an interdisciplinary minor, along with courses from several departments. It also provides mentoring and coaching to students as they design and develop projects, new organizations and business startups. Rick and his students participate in a variety of co-curricular activities and events, such co-hosting and co-producing the Western Mass Innovation Jam, a kind of hackathon for student entrepreneurs.
The entrepreneurship initiative is also a partner in the Grinspoon Entrepreneurship Initiative, a consortium of 16 colleges and universities in the region that are funded by the Grinspoon Foundation. Through EOS, the College became a member of the International Business Ethics Case Competition two years ago and our student teams have placed first both years. This competition was founded by and has been directed by Thomas White, who has been a visiting professor in the philosophy department at Mount Holyoke since 2017. Mount Holyoke students and their projects have won awards, regional recognition and prize money from the Grinspoon Foundation, Valley Venture Mentors, International Business Ethics Case Competition, and the Draper Competition for Women Entrepreneurs.
At this moment, entrepreneurship students have started and are engaged in projects, organizations and businesses in the United States, Malawi, Kenya, Ghana, Ethiopia, Pakistan, India, China, Dominican Republic and Haiti. These have all been supported and assisted by entrepreneurship courses and faculty mentors, as well as a pilot funding program. Feldman has worked closely with the McCulloch Center for Global Initiatives, particularly with Eva Paus, the Center director and academic program chair for the entrepreneurship minor, and Associate Director Kirk Lange, to establish a Social Innovation Impact Seed Grant opportunity. It has provided almost $15,000 in project grants over the past two years. The three of them have been joined by Ruby Maddox, who works with both the McCulloch Center and the Miller Worley Center for the Environment. Together they are developing a comprehensive curriculum and additional support options in order to allow the EOS initiative to include more focused student-initiated projects and startups that address environmental issues as well as social needs.
Since EOS was created through a campus-wide initiative involving faculty from several departments — economics, history, philosophy, sociology, education, politics, computer science, music, studio arts, architecture, environmental science, physics — active engagement in all aspects of the school are in the initiative's DNA. For example, Feldman is on the steering committee that designed and is now launching the new expanded Maker and Innovation Lab. He's also developing new courses and curriculum to link courses and disciplines through combined courses and team-teaching: He and Steve Schmeiser in the economics department are completing a new course in corporate and organizational governance and finance, and he and Jennifer Albertine in environmental studies will be launching a new combined course in environmental entrepreneurship. Conversations are underway to link history and economics/entrepreneurship, the arts and arts management, politics, public policy, social issues and social impact entrepreneurship, computer science and STEM, and entrepreneurship and innovation.
Rick is also cochair with Mike Robinson of the economics department, of the Nexus concentration for non-profits, and cochair with Steve Schmeiser of the economics department of the Nexus concentration for Global Business.   
EOS is an initiative that involves the entire campus and engages students from every possible major.  
More details about the EOS initiative and the interdisciplinary minor, are available. Contact Rick Feldman with opinions, ideas, questions, requests and suggestions.