Facing the challenges of teaching online
Facing the challenges of teaching online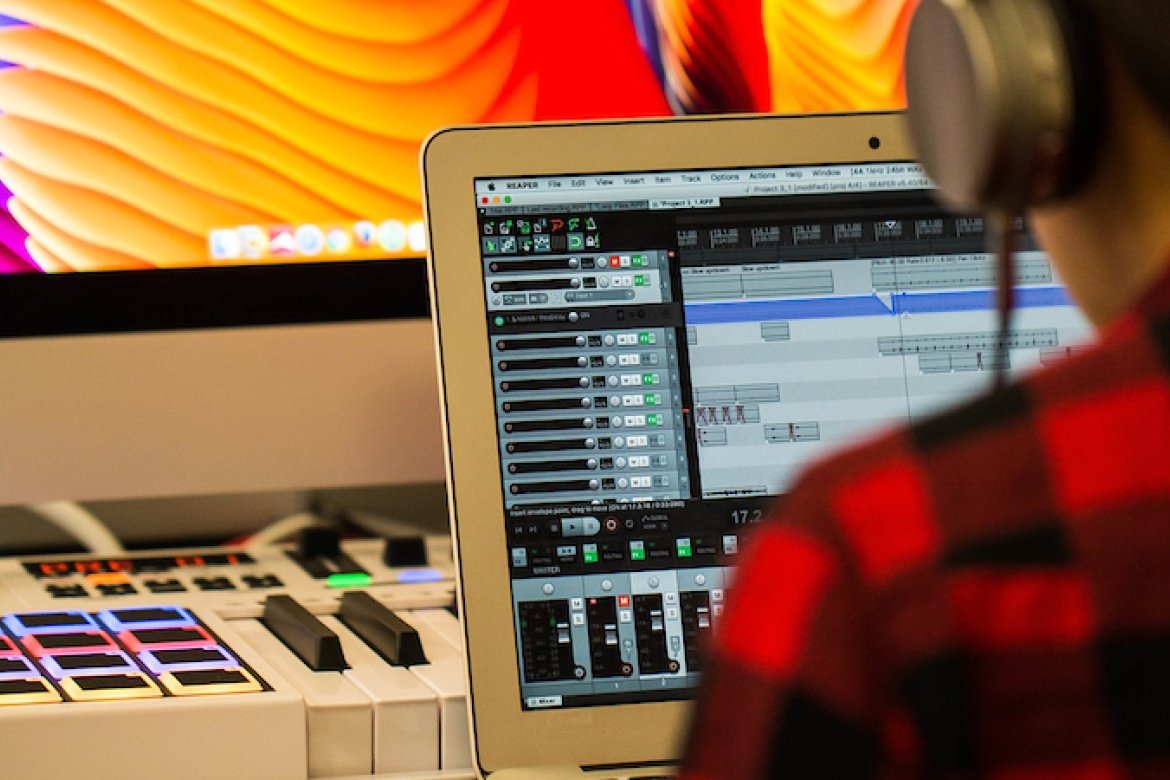 Mount Holyoke College has debuted a new approach to teaching that is flexible, immersive and can be used remotely.
No matter where Mount Holyoke College students are, they are assured access to the intellectual rigor and close collaboration that marks the best of the College's classes through a new approach that was developed by members of the community and allows the faculty to successfully work with a far-flung student body.
That approach, which the College has named "Flexible Immersive Teaching," or FIT, blends traditional classroom and lab experiences with cutting-edge technologies to preserve what is at the core of a Mount Holyoke education: the collaborative intellectual work of our diverse students and faculty. 
The overriding purpose of Flexible Immersive Teaching is to preserve the close relationships that form the core of a Mount Holyoke education, according to Amber Douglas, director of the office of student success and advising. Douglas is part of the team developing and implementing the new approach, along with Elizabeth K. Markovits, associate dean of faculty and director of the Teaching and Learning Initiative.
"In many ways," said Douglas, who is also associate professor of psychology and education, "the fall feels the same as any other fall — students are in classes with faculty, collaborating with their peers and grappling with novel ideas, texts, concepts and skills. The technological supports that we use to preserve these core Mount Holyoke classroom elements are different — some students are joining from their room on our campus, others are joining from their homes in Los Angeles or Beijing, and faculty are joining from remote locations."
In addition to flexibility and adaptability, the keys to the success of the new approach are its focus on the College's commitments to inclusive excellence and learning across differences, as well as to an immersive approach grounded on student-to-faculty interactions and student-to-student collaborations.
Making all this possible is an emphasis on synchronous classroom discussion, lab and studio experiences. This approach separates FIT from other hybrid or blended models, which can leave some students who are studying remotely feeling as though they are on their own, taking what can boil down to standard online courses.
To preserve the peer-to-peer interaction, which is at the core of the Mount Holyoke experience, the College broke its fall semester into two modules, each seven and a half weeks long. Students take two intensive courses in each module and the class day runs from 8 a.m. to 10:30 p.m. in order to allow students from around the world real-time participation.
Development of the FIT approach has been an intellectual and a logistical challenge.
A team of faculty members and colleagues from LITS —Library and Information Technology Services — and other offices spent the spring and summer shaping both general approaches, schedules and delivery methods, and developing templates to assist faculty colleagues in modifying their classes for the new, pandemic-influenced reality.
Planning for Flexible Immersive Teaching began with a mad scramble in late March, when faculty members, students, administrators and staff moved the College's curriculum online at essentially a moment's notice. Much was learned from that experience, Douglas recounted. In the same way, much has been learned from the development of Flexible Immersive Teaching that will inform whatever the post-pandemic educational experience will be at Mount Holyoke. 
"In the end, we have taken an evidence-driven approach that focuses on what we already know about how students learn best, the new reality of health and safety needs, and our commitment to the great tradition of an intellectually adventurous education that prepares our students for purposeful engagement in the world by building on the incredible diversity of our student body," said Markovits, who is also professor of politics. "We are excited to welcome students back to this transformed — and still transformative — community."