Fiske names Mount Holyoke a "Best Buy"
Fiske names Mount Holyoke a "Best Buy"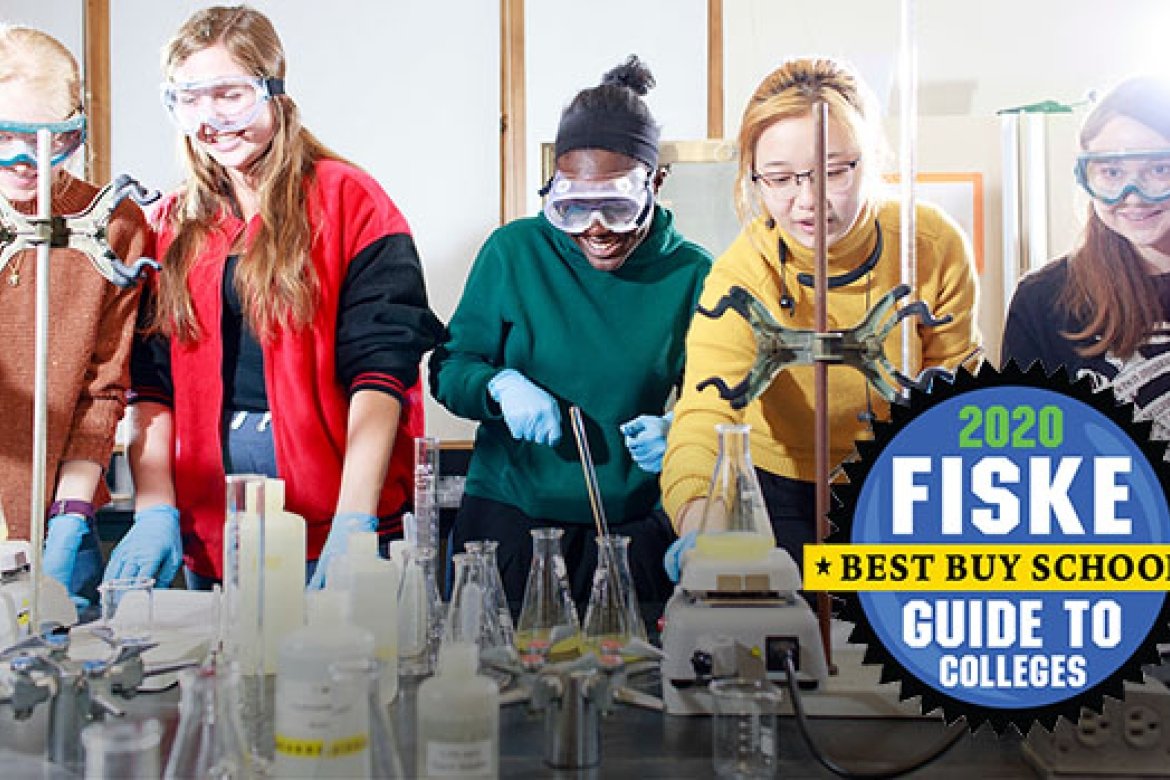 Mount Holyoke College receives Fiske Guide's 'Best Buy' designation for the third consecutive year
For the third straight year, Mount Holyoke College has been designated a "Best Buy" in the Fiske Guide to Colleges.
To receive a "Best Buy" designation, schools had to offer, in the judgment of the editors, "outstanding value as determined by academic quality in relation to the net cost of attendance."
Mount Holyoke was one of 20 schools selected from more than 320 colleges and universities in the U.S. for the 2020 edition of the Fiske Guide. It is the only women's college, and one of only 10 private colleges, to qualify for the list.
"This is a wonderful recognition of Mount Holyoke's strong commitment to academic excellence and access. Our mission prioritizes academics in a diverse and inclusive community, so we are very pleased by this acknowledgment of our values," said Robin Randall, vice president for enrollment management. "We will continue to address college access and affordability while also empowering students to gain the knowledge and skills they need to be strong, confident leaders in a rapidly changing world."
The ranking comes as Mount Holyoke is poised to welcome one of the most competitive classes in its history. The class of 2023 had a record number of applications — 3,956 students, an 8% increase from 2018. The College enrolled 525 first-year students from that pool, dropping its acceptance rate 15 points, from 51% in 2018 to 36% in 2019.
The Fiske Guide to Colleges is the creation of a former New York Times education editor, Edward B. Fiske. He began the Fiske Guide to give college-bound students and their families sound information on which to base their educational choices. The guide is now in its 36th year of publication.