GreenerU, greener us
GreenerU, greener us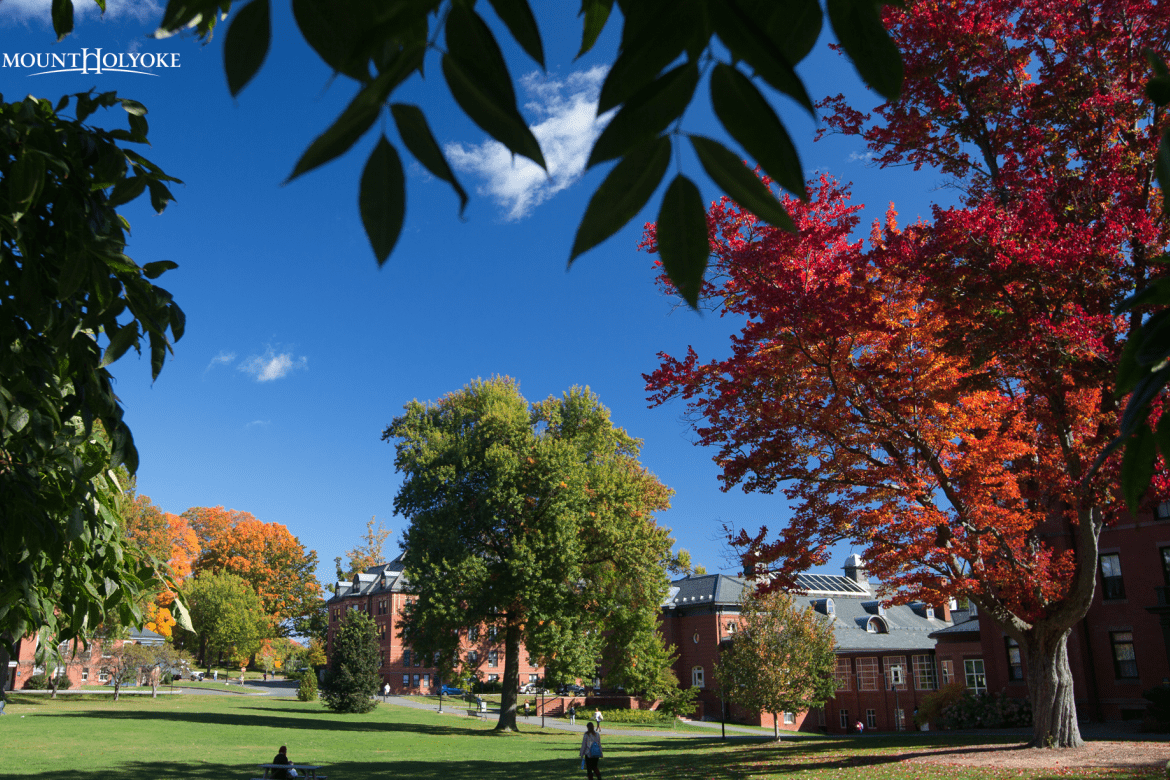 Mount Holyoke has unveiled a new suite of green projects in partnership with GreenerU as a part of its commitment to action on climate change.
By Keely Sexton
As a part of its ongoing commitment to addressing sustainability and climate change, Mount Holyoke College has renewed its contract with GreenerU to update the campus infrastructure to improve energy efficiency. 
The collaboration between Mount Holyoke College and GreenerU started in 2015 with a cluster of projects and has grown over time. Now the partnership saves the College about $96,000 a year. 
In the next phase, Mount Holyoke will expand the replacement of existing incandescent lights to energy-efficient LEDs, increase energy efficiencies in its heating systems and insulate some of the residence halls according to priorities set by Facilities Management — all at no upfront cost to the College, as Mount Holyoke pays for the upgrades out of a portion of the energy savings. 
V.S. "Raghu" Raghavan, director of sustainability at Mount Holyoke, views the proposed changes as part of Mount Holyoke's larger efforts to tackle the threat of climate catastrophe in keeping with our strategic priority of preserving, enhancing and sustaining the beautiful campus.
"Environmental sustainability is being incorporated in all of our capital projects," he said. "Sustainability is core to all of our operations."
Once the current slate of projects is complete, GreenerU anticipates yearly energy and maintenance cost savings of around $140,000 for the College. 
The GreenerU project is just one of the changes that the College is making to improve its environmental sustainability. In 2018, the Board of Trustees approved the goals of the College's Sustainability Task Force report, one of which is achieving carbon neutrality by 2037. 
To that end, the College has completed several key building projects over the summer, shifted nearly a third of its fleet vehicles to hybrids or plug-ins and launched a reusable container program through dining services. Meanwhile, the College's Green Revolving Fund, established in 2015, continues to seek new investments in energy conservation, renewable energy and other sustainability initiatives on campus that also generate cost savings. 
President Sonya Stephens recently penned a letter about the College's commitment to action on climate change in which she highlighted a new investment strategy that will move with intention to eliminate holdings in fossil fuel investment funds. As investment money in nonrenewable energy markets is freed up, Mount Holyoke is simultaneously growing its investments in funds dedicated to greener alternatives.
Olivia Aguilar, the Leslie and Sarah Miller Director of the Miller Worley Center for the Environment, notes that these are good examples of the College's commitment to sustainability.
The Miller Worley Center for the Environment has launched a new initiative, the Community Commitment to Climate Justice, which aims to "bring together diverse actors from across campus to center conversations around environmental issues and to coordinate sustainability efforts across campus." 
All of these efforts are paying off: For the last four years, Mount Holyoke has scored 91 points out of 99 for green colleges highlighted in The Princeton Review Guide to Green Colleges.
"Our commitment to improving the sustainability of our campus and also tackling the existential crisis of climate change is at the heart of our work with GreenerU," said Raghavan. "This is not simply about doing the right thing for the planet or for our budgets. It's doing the right thing, period."