The importance of women's colleges in today's landscape
The importance of women's colleges in today's landscape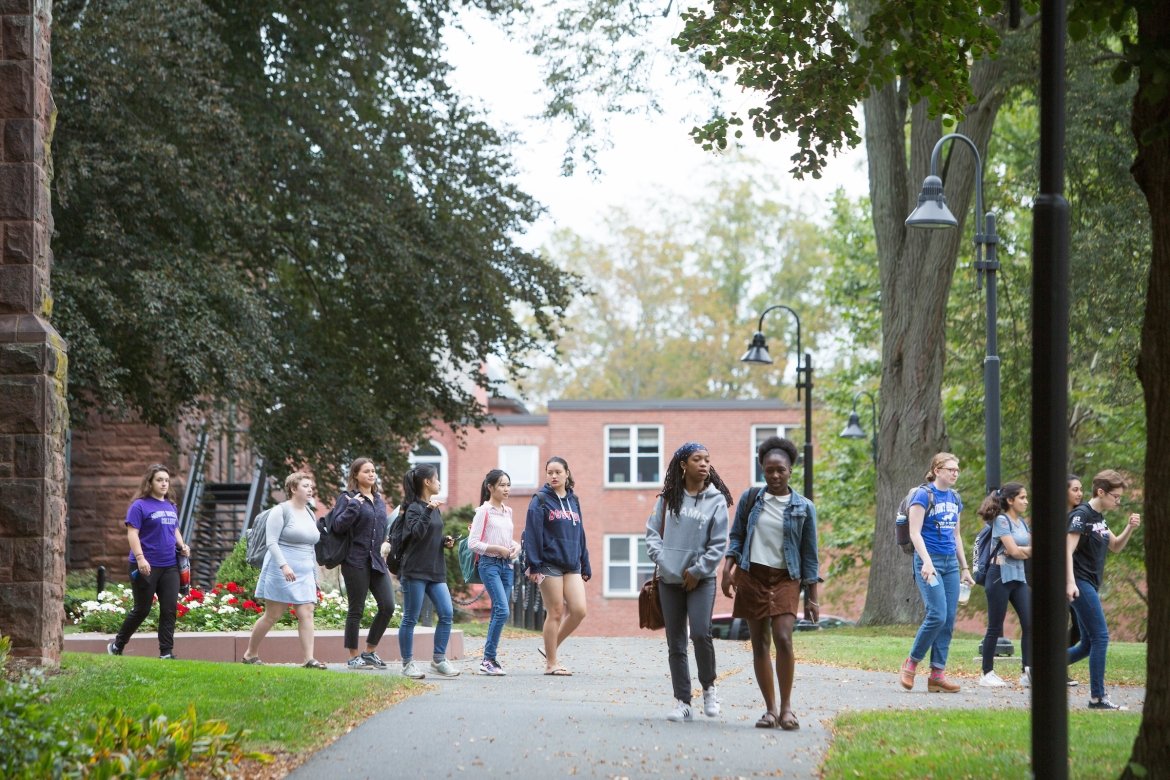 Mount Holyoke President Danielle R. Holley spoke with the Boston Business Journal about the history of women's colleges and the importance of gender-inclusive admissions.
As women's rights are targeted across the country, incoming presidents of Mount Holyoke and Smith College spoke to the Boston Business Journal about the importance of women-focused campuses in higher education. Helming a women's college that is gender diverse, President Holley sees an opportunity to open up conversations about marginalized identities in higher education.
"We're constantly being asked about our value proposition and our reason for existing," said President Holley. "But I see that as an opportunity … to talk about the way that women are still being marginalized in our society."
As both women's and liberal arts schools across the country are facing declining enrollment, Mount Holyoke College received a record high of more than 5,000 applicants, which speaks to the importance of missions-driven institutions in today's landscape.
"Applicants highly connect with the Mount Holyoke mission, which is to produce empowered leaders through an intellectually adventurous curriculum," President Holley said. "They also want to know that they have community, and that's another thing that Mount Holyoke stands for … our values are really about embracing people and supporting and affirming them."
Read the full story. (A subscription may be required.)