MHC and UVA Glee Clubs to give joint concert.
MHC and UVA Glee Clubs to give joint concert.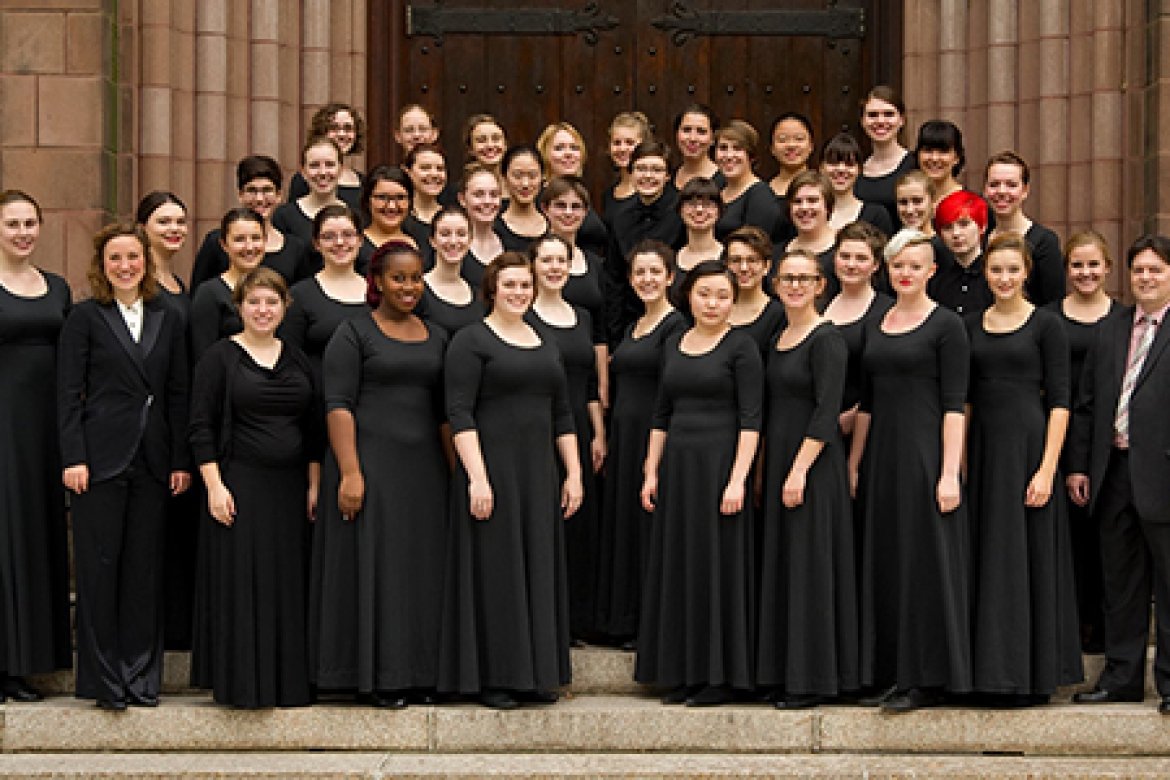 Mount Holyoke hosts the all-male Virginia Glee Club for a March 28 concert to feature the Duruflé Requiem, classic and contemporary pieces, and rousing college songs.
By Emily Harrison Weir
Male and female voices will literally make beautiful music together on March 28 at Mount Holyoke College. The MHC Glee Club will welcome the all-male Virginia Glee Club from the University of Virginia for a free joint concert starting at 8 pm in Abbey Chapel.
"Our collaborations with other glee clubs are some of my favorite memories from my four years in the MHC Glee Club," said SJ White '15, the group's business manager. "The opportunity to sing soprano-alto-tenor-baritone arrangements opens up a lot of beautiful and challenging repertoire, and it's always fun getting to know another ensembles' members and working with another conductor."
The two ensembles are well matched both in size—around 45 in each group—and in longevity. The MHC Glee Club was founded in 1877 and is conducted now by Lindsay Pope '07. The UVA group, led by Frank Albinder today, began in 1871 
Each glee club will perform an individual a cappella set that includes classic and contemporary pieces, and songs from their respective college traditions. Then the voices will join to sing the Requiem, op. 9, by Maurice Duruflé. That nine-movement work will be led by local violinist and music instructor Sarah Briggs as concertmaster and accompanied by a chamber orchestra and MHC Professor of Music Larry Schipull on organ.
"Our biannual collaborative concerts are a fantastic opportunity for the MHC community to access high-level musical talent for free and hear the work of composers from a variety of cultures and time periods," said White.