Mount Holyoke names new associate curator
Mount Holyoke names new associate curator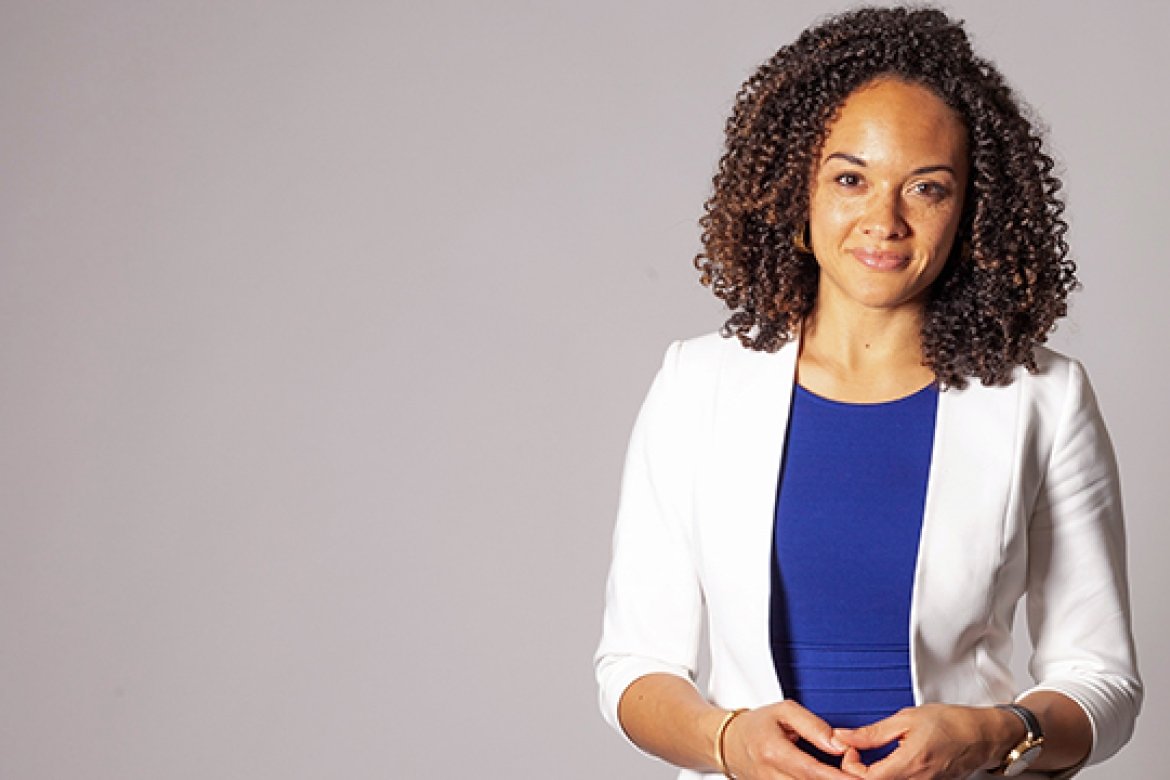 Stephanie Sparling Williams has been named as the new associate curator for the Mount Holyoke College Art Museum.
Stephanie Sparling Williams has been named the new associate curator for the Mount Holyoke College Art Museum (MHCAM). Sparling Williams is currently assistant curator for the Addison Gallery of American Art at Phillips Academy in Andover, Massachusetts, where she also serves as visiting scholar in art history. She takes up her new post on June 17.
During her tenure at the Addison Gallery, Sparling Williams curated several exhibitions, including "From America to Americas," "Harlem: In Situ," which recently opened to positive reviews, and "Wayfinding: Contemporary Artists Explore the Sydney R. Knafel Map Collection," co-curated with Allison Kemmerer and opening at the Addison in spring 2020.
"I am thrilled that Stephanie will be joining the dedicated team at MHCAM. She brings a curatorial practice grounded in community and social justice, as well as scholarship deeply invested in women artists and artists of color," said Tricia Y. Paik, the Florence Finch Abbott Director of the museum. "With such commitments and her passion for student, faculty and public engagement, I know that Stephanie will make significant contributions, helping us move the museum's mission forward as we serve our College and broader communities."
Sparling Williams holds a doctorate in American studies and ethnicity from the University of Southern California. She earned a B.A. in ethnic studies and fine art/studio art from the University of Colorado, Boulder. In 2016 she was a John Walsh Fellow at the Yale University Art Gallery.
Her research interests and expertise include American, African American and African/diasporic art and culture, as well as histories and theories of vision and transnational intersections of race, class, gender and sexuality.
Sparling Williams is an expert on artist Lorraine O'Grady and her manuscript "Speaking Out of Turn: Lorraine O'Grady and the Art of Language" is currently under consideration at an academic press.
Jon Western, vice president for academic affairs and dean of faculty, said, "The museum is a valued resource of the College, and Stephanie, through her talent and vision, will add greatly to the dynamic curatorial work being done at the museum."
"I am excited to join a team dedicated to the mission of teaching with objects, and to contribute to a collecting and exhibition program where visitors, regardless of background or training, can have meaningful interactions with works of art," Sparling Williams said.
About the Mount Holyoke College Art Museum
The Mount Holyoke College Art Museum (MHCAM) aims to spark intellectual curiosity and creativity through direct engagement with works of art and material culture. Founded in 1876, the museum's collection comprises more than 24,000 objects, including exemplary Greek, Roman and Egyptian antiquities; art and artifacts from the indigenous Americas; paintings, sculpture and decorative art from Europe and the United States; photography, prints, ceramics and numismatics; and works by women artists. In recent years, the museum has made significant acquisitions of global contemporary art, including works by Afruz Amighi, Ambreen Butt, Zanele Muholi, Kiki Smith, Alec Soth, Lin Tianmiao, Kara Walker, Carrie Mae Weems and others. Through thought-provoking exhibitions and educational programs, MHCAM serves as a nexus for experiential learning across academic disciplines and as a resource for the broader community. For more information, visit www.mtholyoke.edu/artmuseum or call 413-538-2245.