Mount Holyoke's dining is now green
Mount Holyoke's dining is now green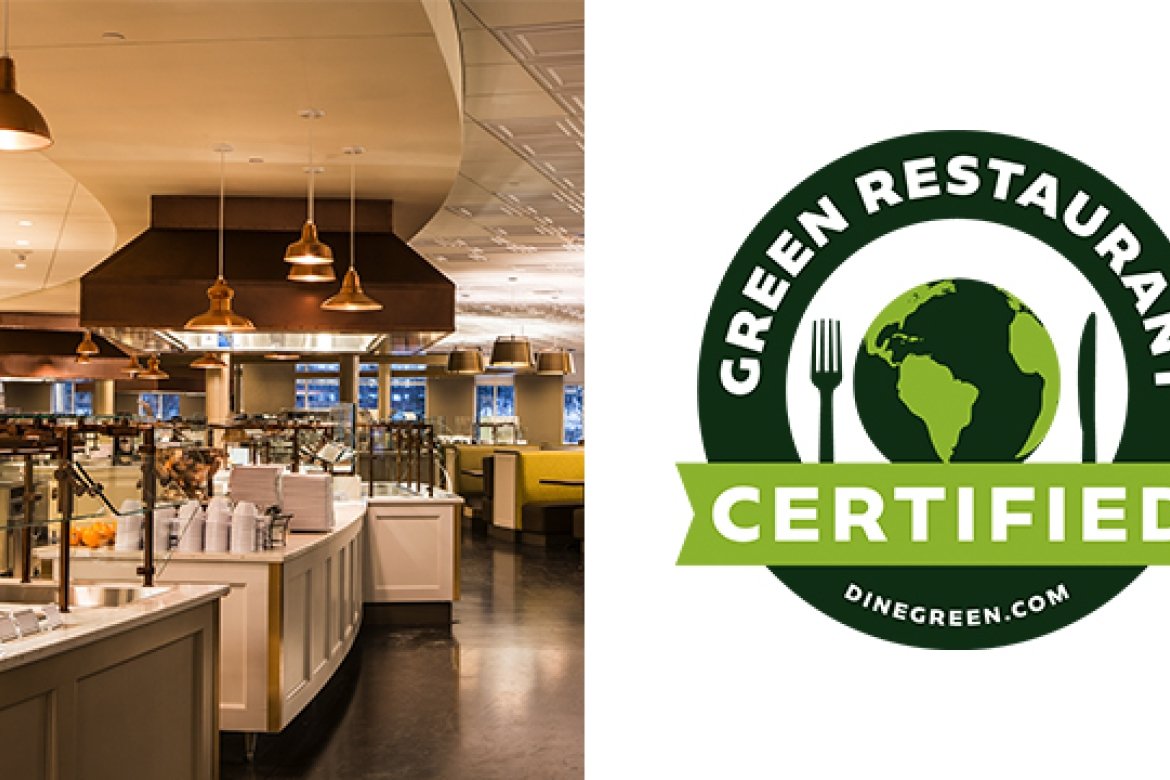 The dining options at Mount Holyoke College are now Green Restaurant certified.
Mount Holyoke College is the only western Massachusetts college to have its on-campus dining certified by the Green Restaurant Association.
The Green Restaurant Association has named Mount Holyoke College Dining Commons, Grab 'n Go, Cochary Pub & Kitchen and Willits-Hallowell Conference Center as Level 1 Certified Green Restaurants.
"We're thrilled to be the first college dining in western Massachusetts to be certified by the Green Restaurant Association," said Rich Perna, director of Dining Services. "This honor was due to the hard work of the dining team and support from the entire Mount Holyoke community."  
The certification recognizes Mount Holyoke's efficient operation and ongoing efforts to source sustainable products. The Green Restaurant Association is a national nonprofit helping restaurants become more environmentally sustainable. It awards points in seven categories: water efficiency, waste reduction and recycling, energy, disposables, sustainable food, sustainable furnishings and building materials, and chemical and pollution reduction.
Contributing to the recent certification, Perna said, is that 20% of the College's food and beverage purchasing is from local and sustainable vendors.
"Our original goal was to be at 20% local and sustainable by 2020, and we've hit that ahead of schedule," Perna said. "This is huge for us because we were at less than 10% sustainable sourcing in 2016." Local and sustainable food and beverage purchasing was at 8.9% in 2016 and increased to 13.4% by 2018.  
Other contributors to the certification was Dining Service's two large-capacity dehydrators, which shrink food waste by 90%; the installation of an herb cultivator, the first of its kind in Massachusetts higher education; and community participation in gleaning events on local farms.
Perna said he hopes to have all college dining at Level 2 by next year. "The dining team is always brainstorming ways to increase our sustainability," he said. "We will be using more local and organic flours in the bakeshop. We're also considering freezing local produce during peak season to use during the winter, as well as continuing to reduce our food waste."
These efforts are part of Mount Holyoke College's overall commitment to sustainability. The College has set an overall goal of carbon neutrality by 2037, its 200th anniversary.