Paik named director of art museum
Paik named director of art museum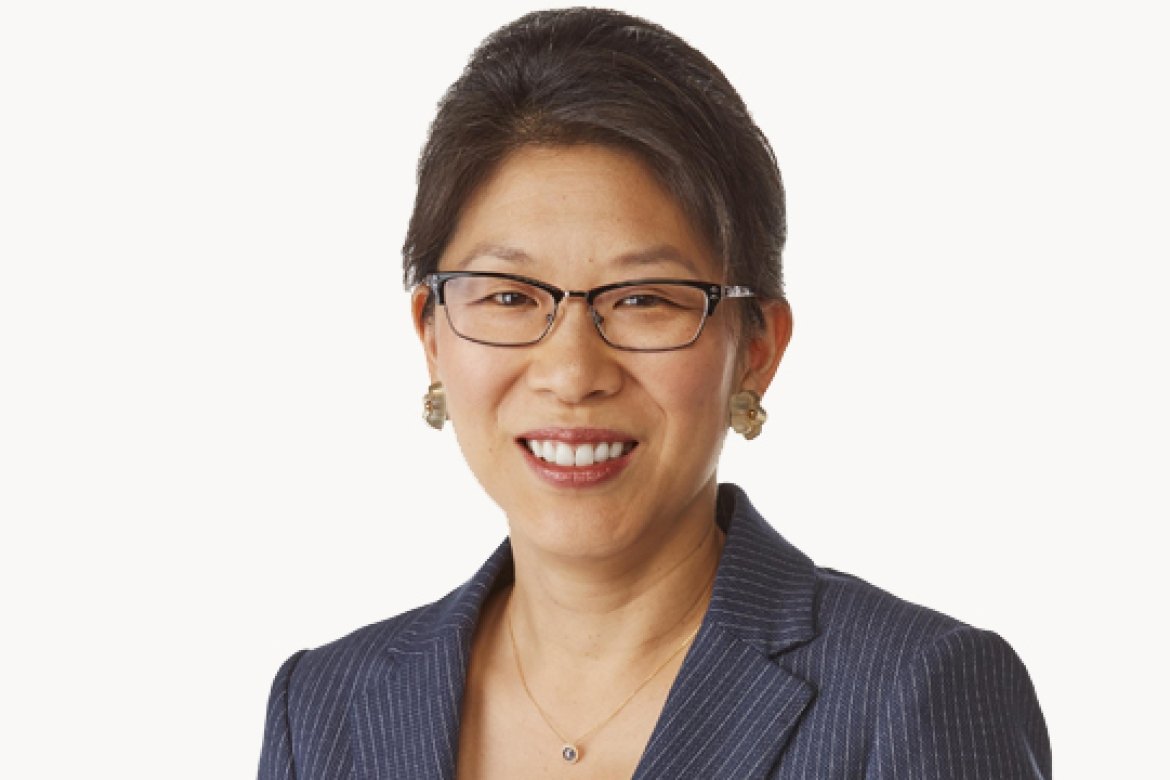 Art historian and curator Tricia Y. Paik has been named the next director of the Mount Holyoke College Art Museum.
Art historian and curator Tricia Y. Paik, who currently serves as curator of contemporary art at the Indianapolis Museum of Art, has been named the next Florence Finch Abbott Director of the Mount Holyoke College Art Museum.
Paik, who has 25 years of experience in the art world, including work in museums in New York City and the Midwest, was selected after a national search led by a committee of professors, administrators, and members of the museum's advisory board, said Jon Western, vice president for academic affairs and dean of faculty. She will join the College on November 30, succeeding John Stomberg.
As director of MHCAM, Paik will be responsible for leading and planning innovative curatorial, academic, and scholarly programs, directing day-to-day operations, and cultivating increased faculty engagement with the museum's nationally acclaimed Teaching with Art program. She also will oversee acquisitions and fundraising, as well as new initiatives for community engagement.
"I am delighted that Tricia has agreed to lead the museum," Western said. "She has the expertise in modern and contemporary art, and the vision and the talent to bring the community into the museum and to fulfill our mission of interweaving the arts and the curriculum at Mount Holyoke. This is a key priority for the College."
During her career, Paik has curated more than 30 exhibitions and installations, including the new contemporary collection galleries unveiled as part of the Saint Louis Art Museum expansion in 2013. A leading scholar on the art of Ellsworth Kelly, Paik is the main author of a 2015 Phaidon Press survey of Kelly's life and career, the first monograph published about the artist since 1971.
Paik graduated cum laude with a bachelor's degree in English and art history from Dartmouth College in 1991 and also has a master's and PhD from the Institute of Fine Arts at New York University.
During her tenure at the Indianapolis Museum of Art, Paik curated the contemporary exhibition program and oversaw the museum's permanent collection of painting, sculpture, mixed media, and video, created from 1945 to the present. Under her leadership, the IMA acquired works of art by important contemporary artists such as Mark Dion, Michelle Grabner, and Erwin Wurm.
Paik has also held positions at the Metropolitan Museum of Art and the Museum of Modern Art in New York City, as well as the Saint Louis Art Museum, where she cocurated an ambitious site-specific commission by Andy Goldsworthy.
"We are thrilled that our new leader is such a dynamic and accomplished advocate for the visual arts," said Susan Abert Noonan '82, chair of MHCAM's advisory board and a member of the search committee. "She has a strong background working at encyclopedic museums similar to Mount Holyoke's, which has a superb collection ranging from antiquity to the present."
Paik looks forward to beginning her work at the museum.
"I view myself first and foremost as an art historian," she said. "I have always focused on making contemporary art understood in the context of the past—all art was once contemporary."
Among the nation's oldest academic art museums, MHCAM has been collecting contemporary art since its founding in 1876, and this fall will celebrate its 140th anniversary. Recently, MHCAM ranked 11th on a national list of top college art museums, earned two awards for its newly redesigned website, and received a significant grant from the Pierre and Tana Matisse Foundation for its Diverse Voices initiative.
Impressed by the museum's recent accomplishments, Paik strongly supports MHCAM's new initiative to collect and display art that reflects the incredible diversity of the student population. She is also passionate about the value of women's education.
"I know how beneficial it is for young women to be in an environment where they can grow to their greatest potential," she said, noting that she herself and many of the women in her family attended girls' and women's institutions.
One of her primary goals will be to expand the already extensive use of the museum's facilities for academic work across disciplines through the Teaching with Art program.
"There are already more than two dozen disciplines that use the museum in their classes, and I'd like to build on that," she said. "It's really inspiring that Mount Holyoke students have the opportunity to engage directly with original works of art and material culture. Such experiences allow the objects to become alive and vital again in the presence of students."
In addition to expanding MHCAM's academic role, Paik will strengthen outreach to the community by promoting the museum as a public gathering space. She hopes to explore new ways of attracting audiences, for example, with time-based art such as performance and video, one of her areas of expertise.
"I want to build on the great strengths that the museum already has," she said. "I want to make it a welcoming space for people to come together, whether students, faculty or those from neighboring communities."
Paik also plans to maintain and expand the museum's inter-institutional relationships, such as Museums 10, a group of local museums that collectively enrich the surrounding community, and the New Media Arts Consortium, a collaboration between MHCAM and five other college art museums that facilitates the shared acquisition of video and digital art.
"I am truly honored to serve as the next director of the Mount Holyoke College Art Museum," Paik said. "It will be a privilege to work with faculty and museum staff in shaping dynamic and engaging programming for students, to inspire them to think originally and critically about art and material culture. As the beneficiary of many devoted mentors and teachers over the years, I am thrilled by the prospect of being able to give back in such a meaningful way."
Learn more about the Mount Holyoke College Art Museum. 
Written By

Keely Savoie
Published