Poetry is pivotal in Glascock contestant's life.
Poetry is pivotal in Glascock contestant's life.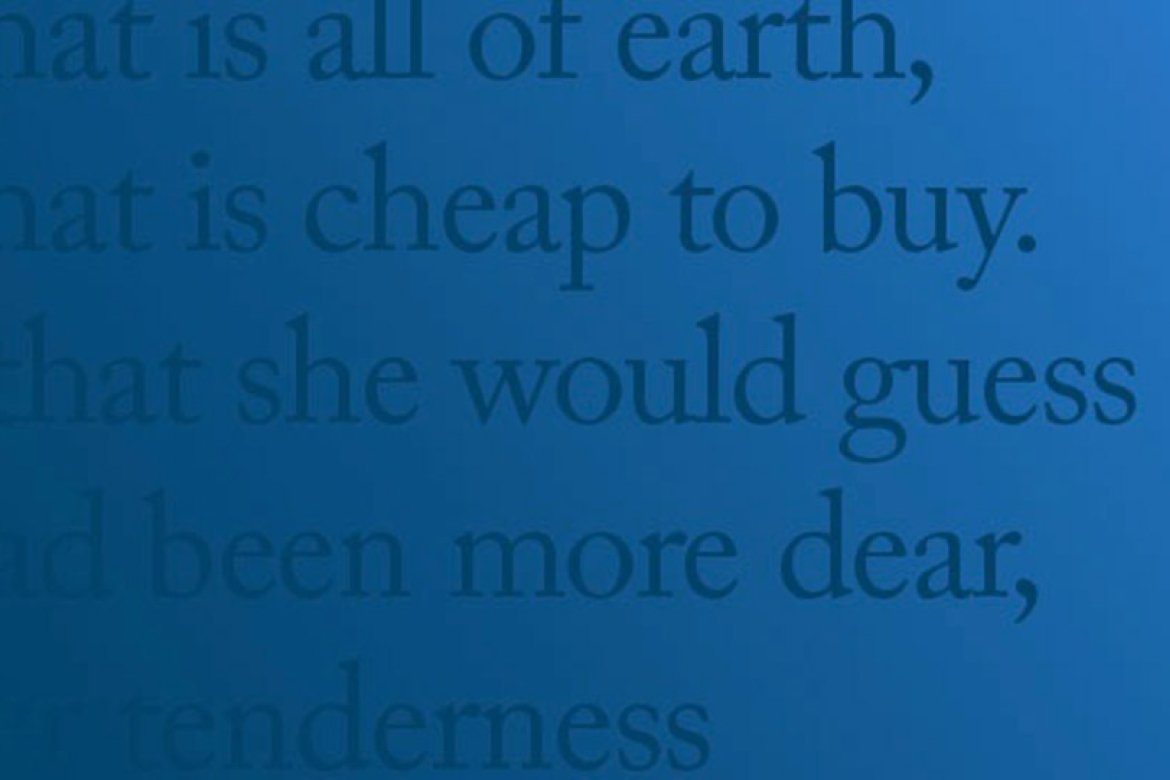 Emma Ginader '15, who is finishing a volume of poems as her thesis, will represent Mount Holyoke College at the Glascock Poetry Competition.
By Emily Harrison Weir
Each spring, the region's best student poets vie to represent their colleges in the Kathryn Irene Glascock '22 Intercollegiate Poetry Competition. This year—the 92nd contest—senior Emma Ginader will represent Mount Holyoke College.
The March 27 competition begins at 8 pm in Dwight Hall, Room 101. Contestants from Cornell, Rutgers, Wesleyan, and Boston universities and Mount Holyoke and Smith colleges will read several original poems before an audience and panel of poet-judges. The winner will be announced the following morning at 10:30 in the library's Stimson Room.
This year's judges are award-winning poets Mei-mei Berssenbrugge, David Ferry, and Jane Springer.
Poetry pivotal from a young age.
Ginader has written poetry since she was a very young child and is frequently inspired by the natural world. Her senior thesis is a volume of poetry created under the direction of poet Robert Shaw, Emily Dickinson Professor of English at Mount Holyoke.
"Emma's collection of poems is original and highly unified, since all the pieces take their themes from the history, science, and mythology of astronomy," said Shaw. "I have been impressed by her tact in turning these sometimes recalcitrant materials into art. At their best, her poems are intellectually adventurous and emotionally compelling—and they can be understood and enjoyed without footnotes."
Although Ginader admits to a fondness for structured poetic forms such as sonnets and sestinas, she usually writes free verse.
"I think I work best when I can experiment with language, imagery, and punctuation without being hindered by set forms," she explained. Ginader said her writing and poetry professors— Shaw, Sara London, and Catherine Manegold—introduced her to contemporary writers whose work helped her realize what she values in a poem. Poets Mary Jo Salter, Amy Glynn, and Alice Fulton are among those who have influenced her work.
Ginader is president of Moneta, the MHC writers' guild, and spearheaded the group's first poetry magazine last year. Through that group and courses in verse writing, she connected with other wordsmiths on campus.
"I love discussing other students' writing, and it reminded me that building a community of writers is important even for solitary writers," she said.
Poetry is powerful.
When asked why she loves poetry, Ginader waxes, well, poetic.
"Poetry can be simultaneously very personal and very grandiose. I like that juxtaposition and how poetry plays with language and images and associations," she said. "Poetry can change your worldview, force you to confront difficult areas, and be a catharsis all at the same time. It can break the barriers of language and form in new and exciting ways, and poetry can be about anything. And it actively tries to defy conventions while being very connected to tradition."
Ginader, who will graduate in May, said she plans to pursue jobs that combine her interests in politics and nonfiction writing, perhaps a journalism job covering DC's political scene.
She will also keep following her poetic muse. After all, she said, "poetry has played a pivotal in my life for a long time. It makes me happy and feel complete."