Pride Month and Juneteenth community match
Pride Month and Juneteenth community match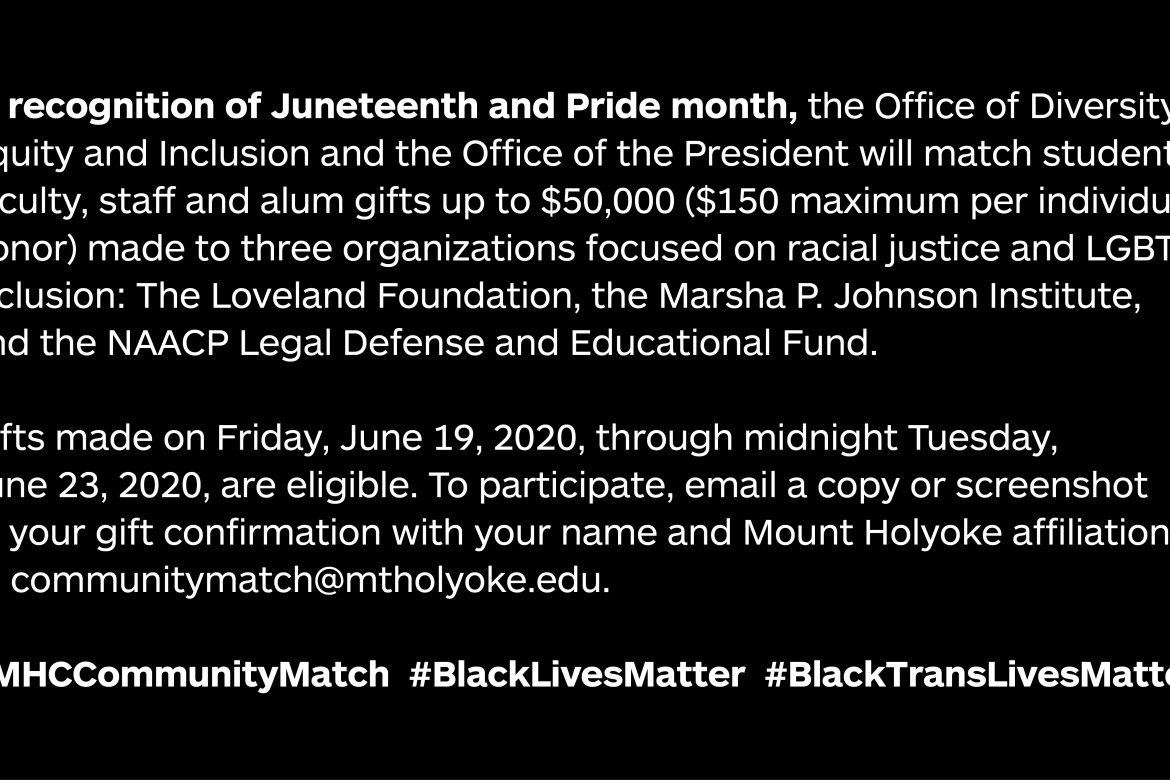 The Mount Holyoke College community matching effort supports organizations that work on the forefront of equality.
By Keely Sexton
In recognition of both Pride Month and Juneteenth, and in response to the burgeoning national reckoning about racial justice, 332 members of the Mount Holyoke College community—faculty, staff, students and alums—gave more than $25,000 to organizations who work on the forefront of equality. 
A one-time opportunity for a matching gift initiative was made possible by a gift to the College. The initiative was co-sponsored by the Office of the President and the Office of Diversity, Equity and Inclusion, and donations made between June 19 – 23 to the Loveland Foundation, the Marsha P. Johnson Institute and the NAACP Legal Defense Fund were eligible for the match.  
The initiative kicked off a week of Black Lives Matter events designed to promote healing, unity and the hard work of confronting racism and bias, both on and off campus.