The rainbow connection
The rainbow connection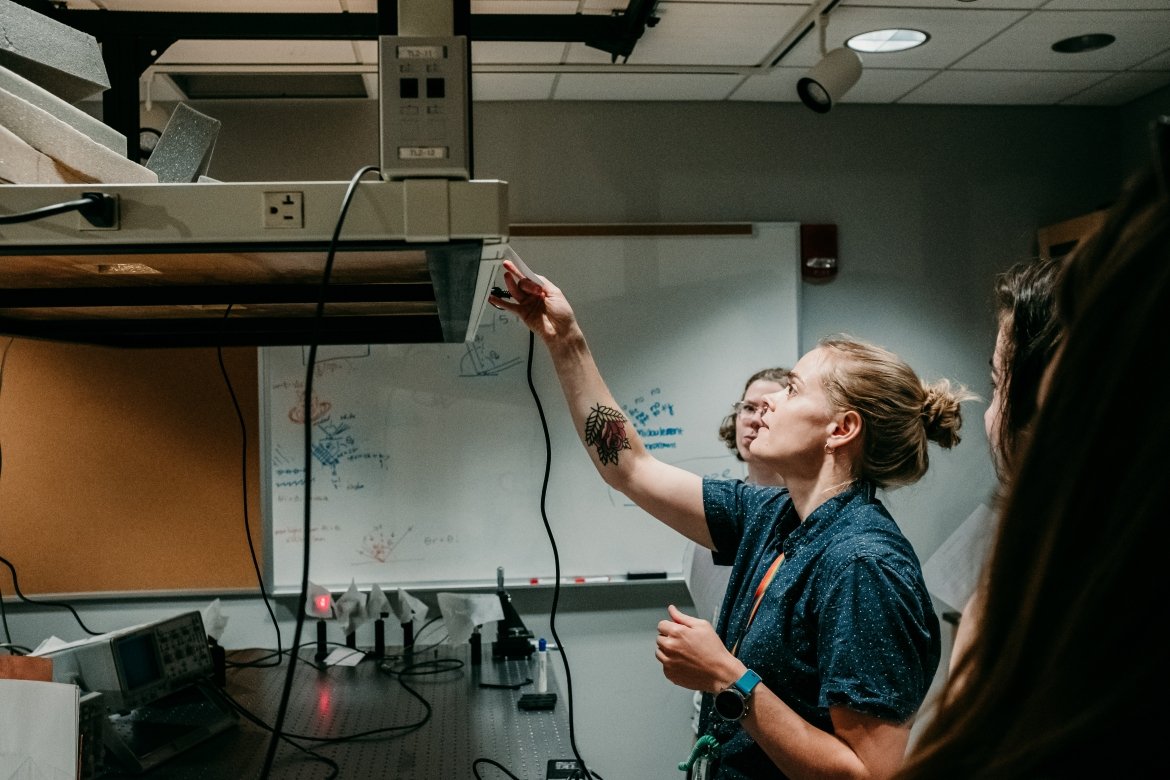 Mount Holyoke College Associate Professor of Physics Kerstin Nordstrom talks to NPR about rainbows.
As days are short and nights are long and dark this winter, many are thinking of brighter days ahead. So National Public Radio decided to air a short feature on rainbows. 
As part of its "Short Wave" podcast, which examines "new discoveries, everyday mysteries and the science behind the headlines," NPR decided to tackle topics listeners never really learned in school. 
Its most recent episode, "Short Wave" called upon Kerstin Nordstrom, associate professor of physics, to discuss rainbows.
Immediately, producer Thomas Lu said, "Kerstin blew my mind." 
"One of the fun facts about rainbows is that they are a consequence of observation," Nordstrom said. "They're not physical objects that exist in the sky."