"She Kills Monsters"
"She Kills Monsters"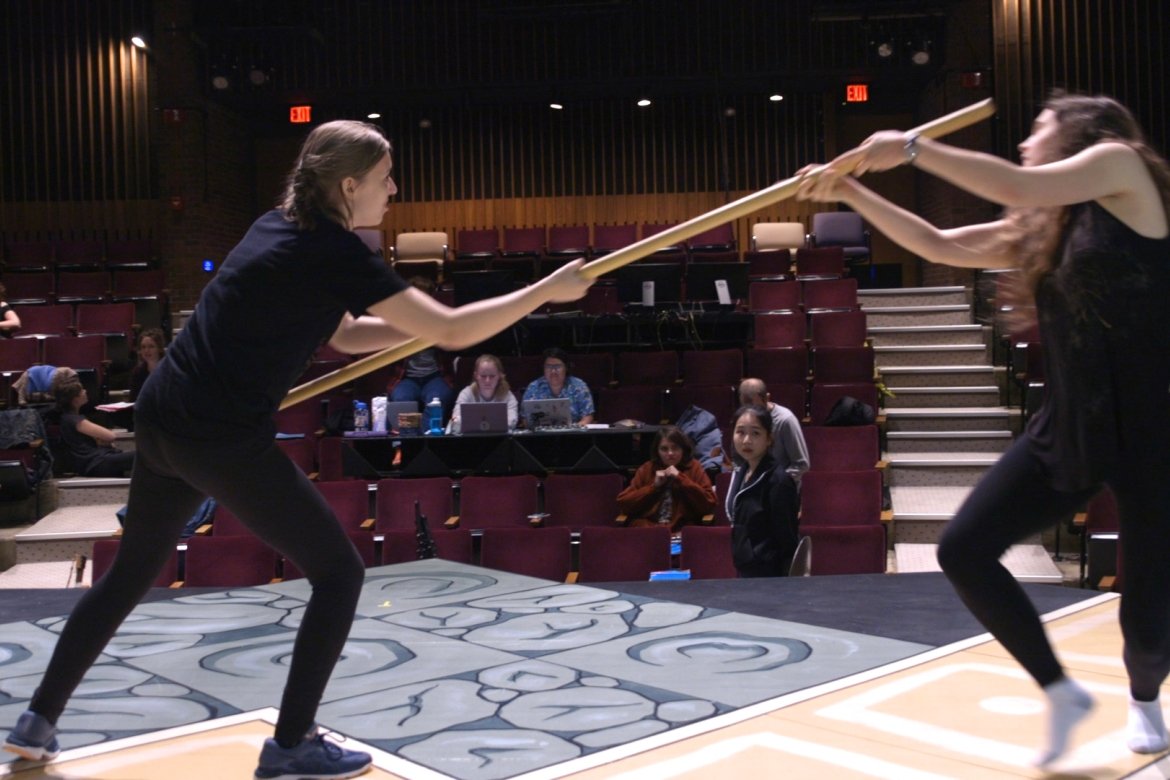 Stage combat comes to the Rooke Theatre in the play "She Kills Monsters," directed by Noah Tuleja.
By Sasha Nyary

Stage combat comes to Mount Holyoke College's Rooke Theatre in the play "She Kills Monsters" by Qui Nguyen. 
Directed by Noah Tuleja, assistant professor of theatre arts, the play features dragons, ogres and orcs — and sword fights. Tuleja is a certified fight teacher in both the U.S. and the U.K. Mount Holyoke is one of the only liberal arts colleges to offer stage combat classes to undergraduates.  
"She Kills Monsters" features the story of Agnes, whose sister Tilly has died. When Agnes finds her sister's Dungeon & Dragons notebook, she discovers a side of Tilly she hadn't known: She was a well-known D&D player and passionate about fantasy gaming. 
Watch the video:
Performances are Thursday, November 21, through Saturday, November 23, at 7:30 p.m. and Sunday, November 24, at 2:00 p.m. in the Rooke Theatre. Tickets are on sale now. The play is recommended for ages 13 and up.