The show must go on
The show must go on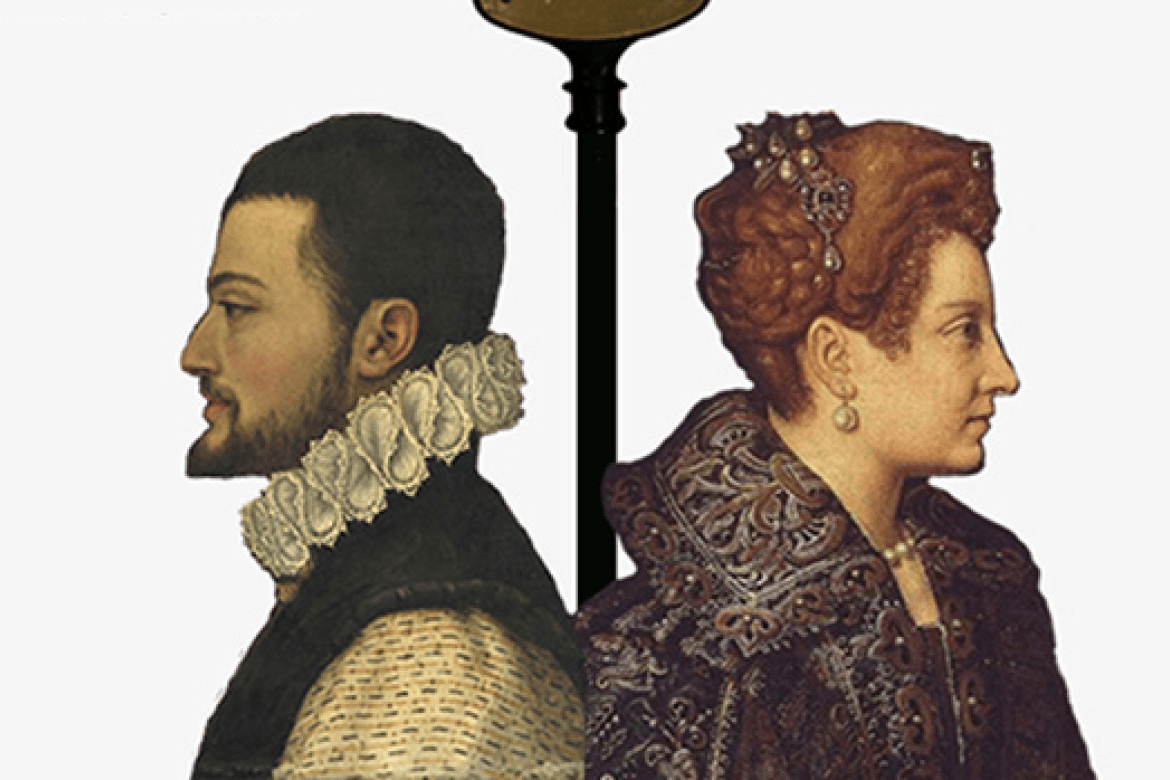 Mount Holyoke's Department of Film, Media, Theater is continually adapting to overcome the challenges of COVID-19.
Recently, student actor Juliet Pepe '21, a neuroscience and behavior major from Cambridge, Massachusetts, was rehearsing for the fall production of "Much Ado About Nothing." Her character, Beatrice, had a cold. A veteran to the stage, Pepe has no lack of experience engaging audiences and portraying a variety of roles — but this time, making her character believable had some unique challenges.
"Of course I couldn't show anything with my face or gestures," she said. "I had to put as much 'stuffed-upedness' as I could into my voice while speaking in Shakespearean English."
That's because this classic old-world production has been converted into a radio play — one of the many adaptations the Department of Film, Media, Theater has made to accommodate for COVID-19. Listen to the first episode here. 
By nature, theater is an in-person medium, said Noah Tuleja, assistant professor in the department and director of Mount Holyoke's Rooke Theatre. But with the pandemic still lingering in the U.S. and no end yet in sight, the proverbial show must go on. Figuring out how to keep theater students learning has required significant changes both to classes and productions, which have often served as final projects.
For example, Tuleja explained, although a typical production would require a substantial backstage staff to support the show — including designers for costumes, sets, sound and lighting, a technical director, a master electrician and multiple stage managers — none of these are necessary for the radio play. Instead, limited budget dollars pay for items such as clip microphones worn by the actors, which help to balance out recorded sound for the entire cast.
Tuleja added that much of his direction typically focuses on movement and physical interactions — a large part of his training as an actor. But here, only the players' voices will convey the story.
"There is no subtlety in radio drama. The audience can't see your face or posture," he said. "As soon as you start speaking, they need to know if you're a clown, a bad guy, a love interest."
Visiting lecturer Michael Ofori said that voice isn't just critical for acting these days, it's also playing a surprising role in the classes he teaches over Zoom. In an African performance aesthetics class he's currently teaching, he discovered with surprise that this video-conferencing platform requires an external microphone with a filter to be able to transmit sounds such as hand claps or the clangs of a cowbell. However, Ofori discovered that he could use his voice to act as a workaround, allowing the sounds of his drums, bells, claps and snaps could be transmitted to his students.
Zachariah Ash-Bristol, a lecturer in technical theater, said that his own specialty has presented unique challenges. By nature, technical theater is hands-on, with students wielding drills, hammers and lighting kits themselves as part of instruction.
"I could sit here for hours and tell you over Zoom how to cut a board or put up a light," he said, "but it's like watching a TV show. You probably wouldn't retain a thing."
To help solve this problem, Ash-Bristol put in countless hours making short films that show technical theater skills in detail, reinforcing his instruction with small-scale projects that students assemble at home. He's also switched tracks from his typical class structure and the topics he teaches. In the past, his classes tended to cover a multitude of skills up front, with students honing those over the course of a semester and being put to the test in a stage production. But he quickly noticed that without hands-on training and learning in person, his students became complacent about their studies. 
In response, he's restructured his class to incorporate new, unconventional elements throughout each seven-week module, such as coloring fabrics with natural dyes. He's planning on keeping some of these elements even after in-person classes resume.
Ofori added that he has also discovered some positive changes that he's planning to keep. For example, rather than forcing his Acting 1 class onto a video-conferencing platform, where practicing anything other than a monologue is challenging, he intentionally dedicated more class time to character analysis, helping students critically examine their characters much more deeply. He's looking forward to further exploring this approach in future semesters.
Ofori noted that he and the other faculty in the department will continue to adapt to the continually changing circumstances that the pandemic presents, as other art forms have done over millennia in response to challenging conditions.
"The good thing is that humans will always look for ways to create," he said. "I trust that wherever we end up being over the next year, something new will be created, no matter what."