Sisterhood is a verb
Sisterhood is a verb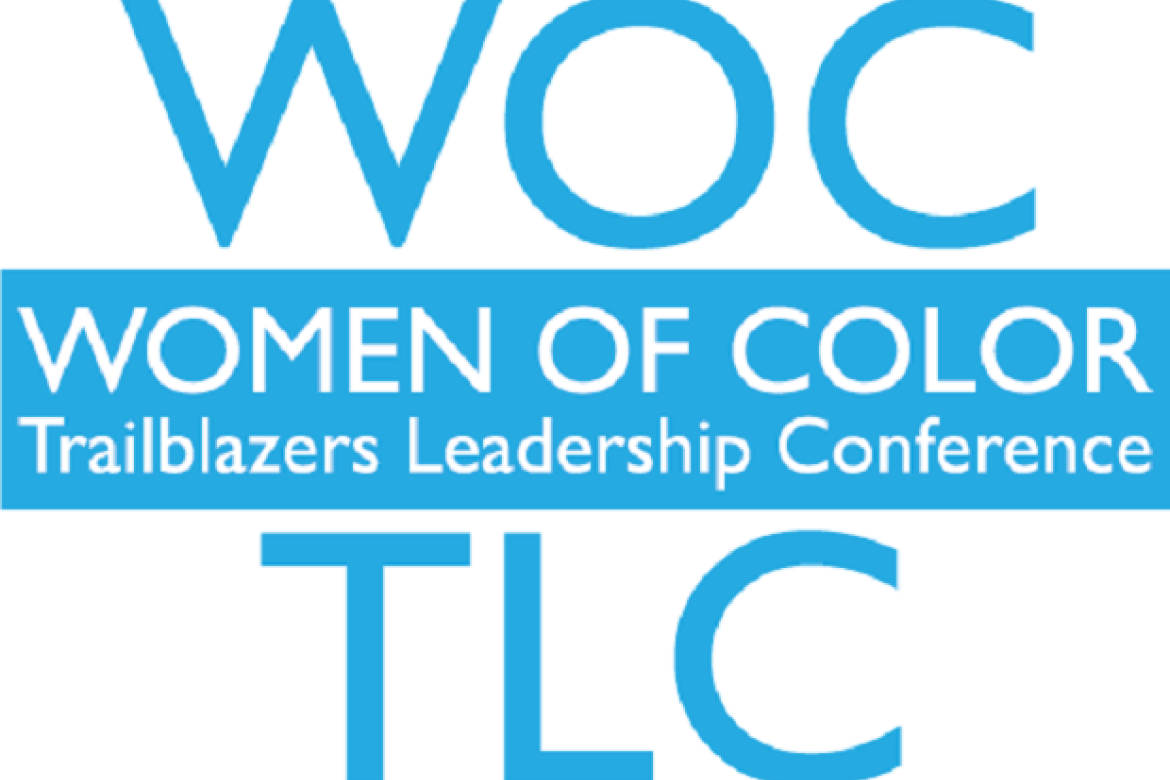 Mount Holyoke College's 2021 Women of Color Trailblazers Leadership Conference focuses on entrepreneurs of color in a virtual business expo.
The 2021 Women of Color Trailblazers Leadership Conference focused on "building, sustaining, and supporting" entrepreneurs of color in a virtual business expo.
Now in its seventh year, the first Trailblazers conference was organized by the Student Government Association's Students of Color Committee and the Division of Student Life in order to bring light to the successes of traditionally marginalized women. The conference serves to showcase their accomplishments and leadership impact across the globe.
That first year in 2014, speakers were leaders from within the Mount Holyoke community, including a Francis Perkins Scholar and a former dean. After the event's initial popularity with alums, Mount Holyoke expanded the event in following years to include a star-studded lineup, including poet and activist Staceyann Chin, the founders of the 2017 Women's March, writer Janet Mock, author and activist Ilyasah Shabazz, and "Fresh Prince" actor Karyn Parsons.
This year, keynote speaker Tayllor Johnson '15, a spoken-word poet, writer and educator, addressed the challenges of starting a business and encouraged attendees to pursue their dreams. Johnson addressed her long-term effort to uplift others in order to surpass jealousy and competitiveness among peers.
"I was different from how people expected me to speak and look," Johnson said. "Growing up, I was called Oreo and other names. So, I wondered how I could help other young women find community and work through some of the blockages in their hearts toward healing."
Johnson founded Sisterhood(verb), Inc., a business that began with an inspirational T-shirt. It has grown to become a camaraderie-based resource that hosts workshops, conflict resolution training and events encouraging "women to come together and grow and heal through education, art, and community-building."
Attendees included leadership coach Anna Giraldo-Kerr, who found her experience echoed within Johnson's speech, particularly in developing values from hardship and personal passions, and transforming them into work that benefits other women of color. Johnson and Giraldo-Kerr are both alums from New York University, where Giraldo-Kerr earned a B.S. and Johnson received a master's degree in humanities and social thought.
"I worked for New York University for eight years so that they would pay for my tuition," Giraldo- Kerr said. "I graduated in six without any debt, working my way from being a secretary to running my business now. I was an immigrant from Peru who didn't know how to navigate anything so I had to teach myself. My story was 30 years ago but [Johnson's] was still inspiring and refreshing to hear."
Exhibitor Star Service & Study Abroad, co-founded by Nialena Ali '17 and Brittni Howard, a doctoral candidate at the University of Massachusetts Amherst, is committed to decolonizing study-abroad initiatives. The organization interrupts the volunteer tourism industry by partnering with Ghanian-founded groups that support Ghana's growth. 
During the pandemic, Ali and Howard have been seeking new ways to do the same disrupting work by expanding their "critical service consulting" within local Massachusetts towns and taking a virtual approach to places they're unable to travel to.
Participants also included accessory sellers kdqDesigns and Curios by Jes; La Diáspora, a collaborative makerspace and shop in nearby Chicopee; PureSpark, a wellness directory for people of color in Massachusetts; the Northampton-based nonprofit, The Resistance Center for Peace and Justice; and financial consultant Jadah Quick '17. 
Ysabel Garcia, a graduate assistant for residential community and inclusion in the College's Division of Student Life and one of the 2021 conference coordinators, felt satisfied with the event despite COVID-19 restrictions. 
"We did a great job of bringing diverse vendors, ranging from financial services to jewelry shops to social justice organizations," Garcia said. Some vendors had so much chemistry that they met again for networking and further collaboration, she noted
"After the expo, a sacred space was created amongst a few of us, and we were able to share our experiences and uplift each other," Johnson said. "It was beautiful and inspiring, and I think that is what the Women of Color Trailblazers Leadership Conference is about. It definitely is what Sisterhood(verb), Inc., is about. My spirit was fed and my heart was full.