Social entrepreneur to give Sammet lecture.
Social entrepreneur to give Sammet lecture.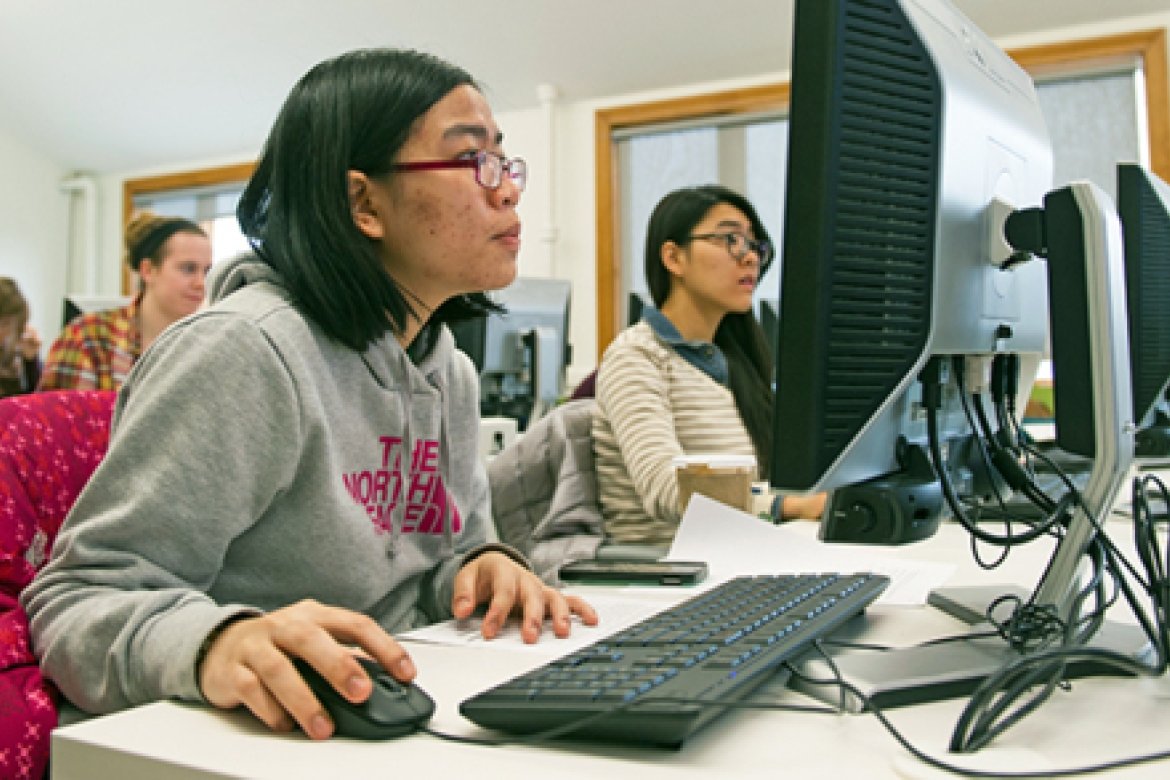 Computer scientist Lorie Loeb will give the Jean Sammet '48 Lecture on using technology for social change, and offer creativity workshops for students.
By Sasha Nyary
Social entrepreneurship employs business techniques to find solutions to society's most pressing problems—from the use of 3-D printers to create prosthetic arms in the Sudan to the leveraging of social media to build community and spark social change.
Lorie Loeb, a professor of computer science at Dartmouth College, will examine these themes and the ways college students and academic institutions can be part of this worldwide movement. She delivers Mount Holyoke College's Jean Sammet '48 Lecture on Thursday, March 24.
Her lecture, titled "Technology, innovation, and social entrepreneurship: Using technology as a tool to increase impact," will begin at 7:00 pm in Hooker Auditorium in Clapp Hall. The event is free and open to the public.
Loeb was invited to give the lecture and to offer students a related workshop the next day because of her exceptional work in exploring the connections between technology, art, teaching, and activism, noted Lisa Ballesteros, a computer science professor at Mount Holyoke.
"What is exciting about Lorie is that much like our students, she works across disciplinary boundaries," Ballesteros said. "She is a technologist, artist, designer, and social entrepreneur whose work demonstrates the same commitment to community engagement and social change that is central to Mount Holyoke's mission."
During her time on campus, Loeb will visit classes and offer "Hactivity," a workshop for students that includes activities she developed with communities across the country and around the world. The exercises are designed to be hands-on so that participants can learn to expand their creativity, according to Loeb.
"Whether you are inventing the next SnapChat, developing a tool that will help make the world a better place, or writing a great story, you need to understand how to unlock your creativity," Loeb said of the workshop.
In addition to her position on the Dartmouth faculty, Loeb is director of her college's Digital Arts Program and executive director of its Digital Arts Leadership and Innovation (DALI) Lab. She also is president and cofounder of TellEmotion, Inc., a social enterprise that provides energy-use feedback in ways that motivate people to conserve resources.
In all her work, Loeb uses modern technological tools and classic design values to communicate in ways that change behavior and draw attention to new ideas and ways of seeing the world.
Her recent projects include: a real-time energy metering project that uses animated sequences to encourage people to change behaviors around energy use; an interactive display on for the Peggy Notebaert Nature Museum in Chicago; a real-time motion capture and dance project with the Merce Cunningham Dance Company; and a 3D Virtual Dartmouth project.
The lecture is made possible by a generous donation from Jean Sammet '48. Students interested in attending a workshop on Friday, March 25, must register in advance for session 1 or session 2. Prior programming experience is not necessary.
Change the world through computer science.