Spotlight on popular majors: Biology
Spotlight on popular majors: Biology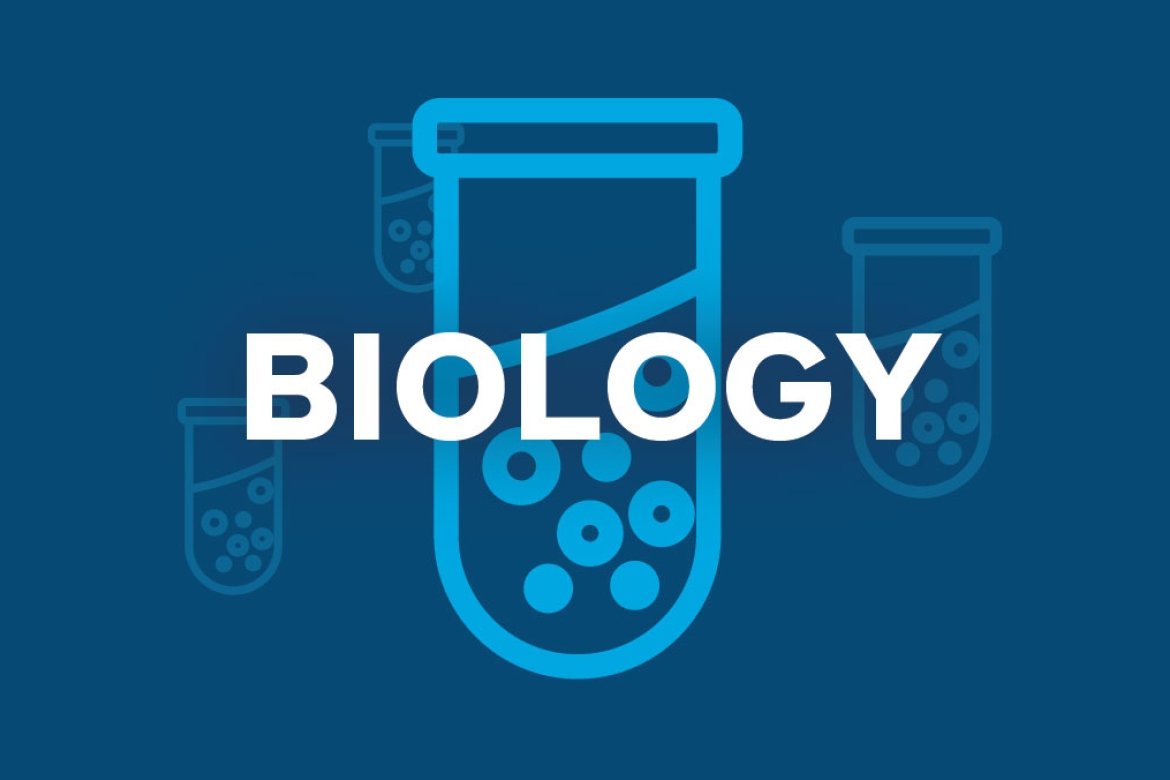 Learn how to conduct experiments, collect and manage data and more from accomplished faculty with wide-ranging expertise and an eagerness to teach.
Do you want to learn how to ask and answer questions that intrigue you? Explore the extraordinary ways that nature has been problem-solving for the last few billion years? Look at the broad social implications that come out of studying biology? 
Once you take a biology class you will never look at the world in the same way.  
"Gaining an understanding of how nature has evolved and how it operates from societies and organisms down to molecules is exhilarating," says Patricia Brennan, whose research on the evolution of reproductive structures has been covered by outlets from National Geographic to "Last Week Tonight With John Oliver." 
Biology isn't just for pre-med majors. The field of biology is so broad that you can choose to specialize in different fields — and Mount Holyoke's professors span all of them. Take a deep dive with expert faculty into topics that matter to you, including animal behavior, anatomy, biomechanics, cell biology, ecology, evolution, genetics, human physiology, invasion biology, invertebrates, microbiology, neurobiology — and more.
"Biology students learn how to synthesize vast amounts of relevant information, manage large databases, conduct experiments and collect data, read scientific papers, and communicate science to the public," Brennan says. "All of which are useful skills not only in the job market but also as educated citizens." 
Mount Holyoke biology professors are deeply committed to student success in the classroom and in the lab.
"We teach individualized classes with material that springs from our own familiarity with a topic from our research," says department chair Martha Hoopes, an ecologist who is interested in how species coexist — and even more in why they don't. "No one teaches straight from a book. That means students get not just the information but a glimpse into the magic, the cutting edge — and the enthusiasm of someone who has chosen the field for a lifetime."   
Interested in research? Learn how to do it and then carry out a project of your own. Present it at local and national conferences. Go deeper and do a senior thesis — often an excellent path for a master's degree or doctorate. 
"Students do real research in our labs," says Hoopes. "Every professor has ongoing research and we all try to include students in the work that leads to publications. Even if they do not publish, they have access to the process of real research." 
A degree in biology from Mount Holyoke gives you a strong start to a research career. Or join your fellow alums in a career in medicine, public health, biotechnology, education, software engineering, public policy, environmental conservation — even journalism.  
Stats about Biology
As of December 2020: 
125 students are majoring biology, of whom 30 are double majors
8 students are minoring in biology
13 faculty in spring 2021
5 lab instructors
126 students graduated with honors over the years 2010–2020. Their theses topics included: 
Break a Leg: A Study of Hindlimb and Digit Fractures in Branta Canadensis
The Physiological Impacts of Cultivating Mussels on a Kelp Farm: A Solution to Ocean Acidification?
Mapping Genes Involved in Drosophila melanogaster Larval Fat Body Remodeling
Zebrafish: The effect of light on embryonic hatching glands
The Morphology of Dolphin Retractor Penis Muscle   
Isoform-Specific Effects of the DOA Kinase on Autophagic Cell Death of the Larval Salivary Glands in Drosophila melanogaster
Modeling Age Structure, Abundance, and Distribution of Maple Species on Campus.
D. Dwight Davis's Legacy: A Morphological Examination of the Evolutionary Synthesis
Effects of Flooding on Connecticut River Plant Species
Comparison of Morphological Characteristics in Gecko Toe Pads 
Development of a LAMP Assay to Screen for Animal Chlamydiosis
What Is the Sound of Fear?     
Tis a Gift (Not) to Be Simple: The Membracid Pronotum and the Origin of a Little Complexity
The Bony Lung of the Coelacanth Macropoma
These results are from Mount Holyoke's annual Alumnae Survey: 
92% of respondents satisfied with their careers thus far
83% enrolled in a grad program since graduating from the College
76% reporting that their career is related to their major
78% who said Mount Holyoke prepared them well for their careers
Post-College employment fields: medicine (22%), education (17%)