Spotlight on popular majors: Environmental Studies
Spotlight on popular majors: Environmental Studies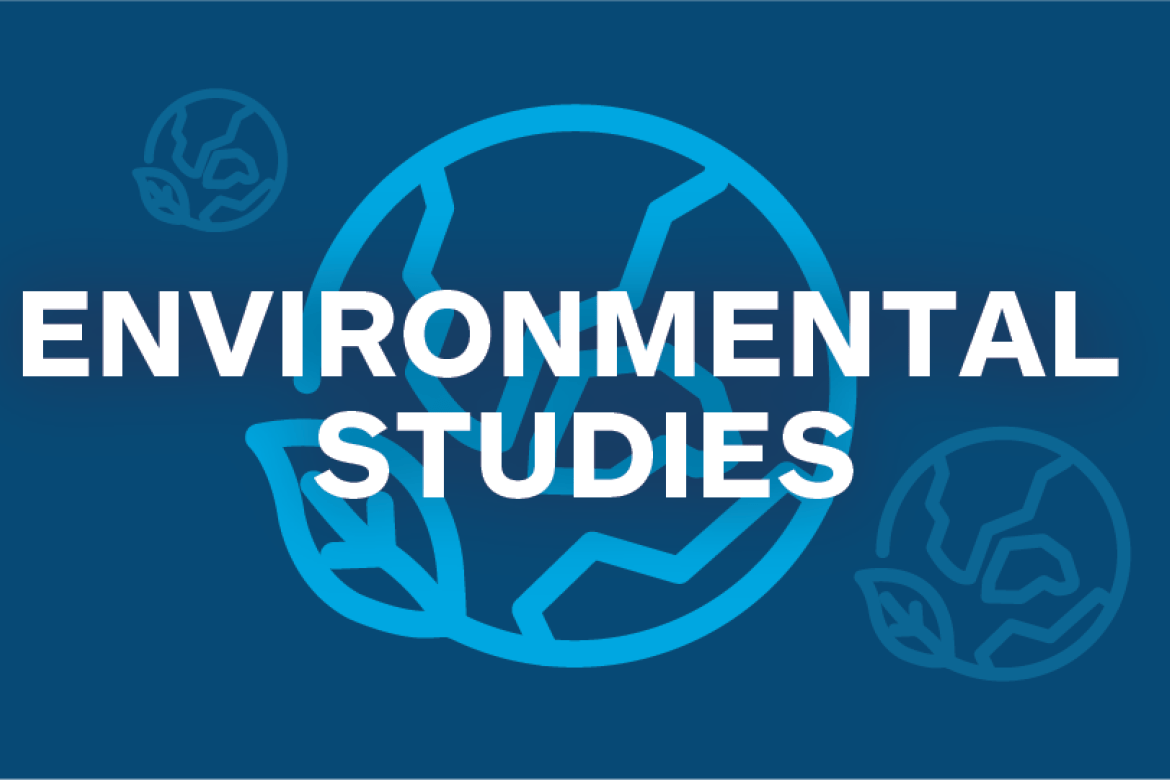 Passionate about the political, economic, social and cultural effects of climate change? Want to learn how to develop sound and effective policies?
Environmental studies is a fast-growing field that allows you to make a difference in society.
"With the impacts of climate change already affecting billions of people, there is a definite sense of urgency that the planet and its inhabitants need help," says Tim Farnham, department chair. "Environmental studies is a popular major because we offer courses that teach students to look at environmental issues from a multitude of perspectives."
Environmental studies gives you the flexibility to choose the path you want to focus on. 
As an environmental studies major, you can study restoration ecology, political ecology and environmental history, as well as other courses that intersect with science and the humanities. 
"The diversity of environmental courses throughout the College is really mind-blowing," Farnham says. 
Geology, geography, history, Latin American studies, physics, anthropology — these are among the many departments that offer related courses. Spend your time in a faculty lab — or in the Campus Living Laboratory — with professors performing tests, finding answers, researching the unknown and learning how to restore environments that have been damaged. Build your environmental literacy and learn how to lead change at the Miller Worley Center for the Environment. 
As a junior you can see the world studying abroad in Australia, Scotland, Tanzania and Fiji. Samantha Nealy '19 studied tropical ecology during her semester abroad in Panama. After graduation she took an internship with a nonprofit organization that works with the local indigenous people of Ecuador to promote sustainable community development, both through economic farming endeavors and traditional preservation and promotion.
No doubt you already have an understanding of the many environmental challenges we face around the globe. As an environmental studies major, you develop expertise in areas that matter to everyone, cultivate integrative analytical skills and acquire knowledge to combat present and future challenges to our planet. You foster creative and practical solutions for the ripple effects of climate change in the real world.
"Graduates go in a number of directions, Farnham says. "Many choose to continue their studies in graduate school at the master's and doctorate level."
Possible career options for you include working for a nonprofit, such as TerraCorps; state and federal agencies, including the National Park Service, the U.S. Fish and Wildlife Service; or national and international environmental organizations like the World Wildlife Fund. You may find yourself gathering plant and water samples in a remote part of the world, writing articles about disaster preparedness, or meeting with lawmakers in Washington, D.C., about the Paris Agreement.
Stats about Environmental Studies
As of February 1, 2021: 
93 students are majoring in environmental studies, 35 of whom are double majors
17 students are environmental studies minors
5 faculty, plus 12 affiliated faculty in other departments
Recent honors thesis topics include: 
How Ectomycorhizae are Impacted by Climate Change
The Political Ecology of the California Central Valley Water Project
Climate Change Mitigation and Local Sustainable Development Efforts in Kenya
Voices of Belonging and Exclusion in the Great Basin
Power and Property in the Community Forests of Bhutan
These results are from Mount Holyoke's annual Alumnae Survey: 
78% of respondents satisfied with their careers thus far
73% enrolled in a grad program since graduating from the College
51% reporting that their career is related to their major
77% who said Mount Holyoke prepared them well for their careers
Most common areas of employment: education, science