Students unite for collective bargaining
Students unite for collective bargaining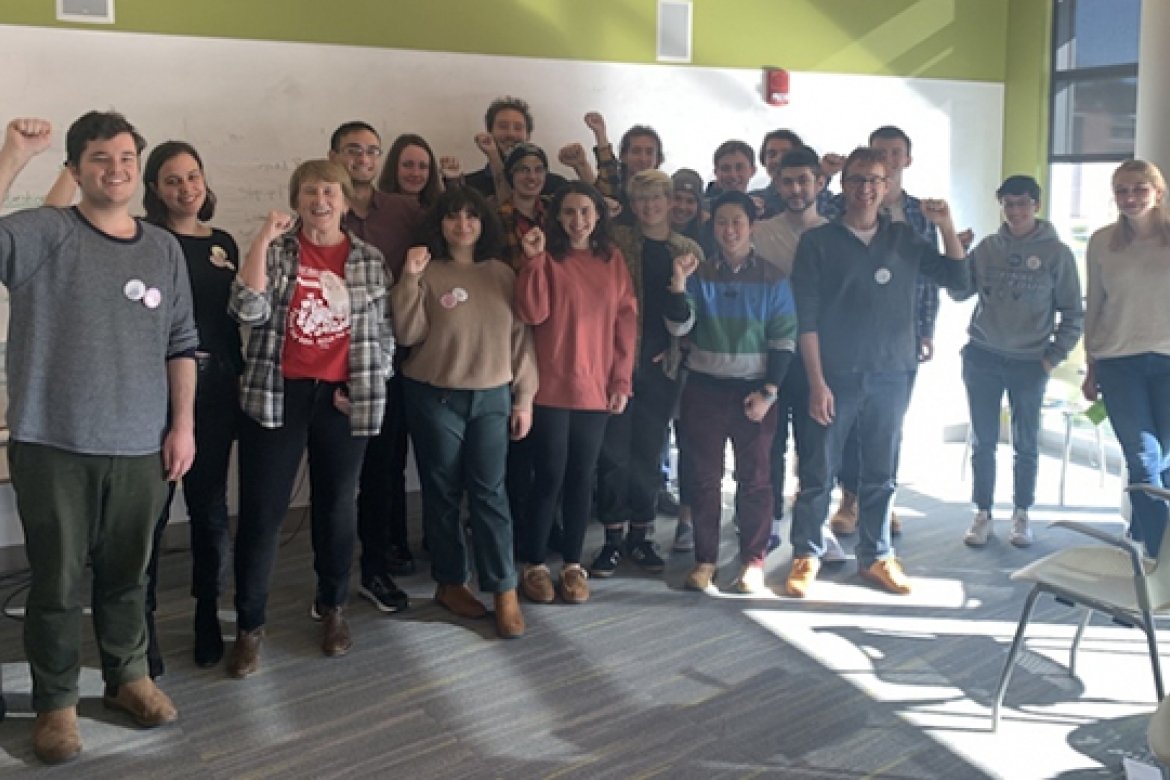 Students from campuses across the Northeast, including Mount Holyoke, came together at the Northeast Undergraduate Worker Convention to talk unionization.
By Keely Sexton
The University of Massachusetts Amherst is home to the first undergraduate student union in the country. Recently, students from 10 Northeast institutions gathered to learn about student labor unions, and Mount Holyoke sophomore Lucy James-Olson was among them, according to an In These Times article.
The group discussed challenges unique to the student worker experience: the lack of separation between work and home, the appearance of being accessible at all times and the perception that student workers are not entitled to living wages or fair working conditions. They also discussed the organizing challenges unique to student workers, including the frequent interruptions in the academic year that can dispel momentum, the lack of a sense of connection to the labor movement and, perhaps most difficult, the lack of knowledge that unionizing as a student is possible. 
But James-Olson was not deterred by these challenges, perhaps partly because of their faith in the vision of Mount Holyoke alumna Frances Perkins, class of 1902, who legitimized the labor movement in the United States, and partly because of their faith in their fellow students. 
"[U]nderlying all of the conversations about organizing and improving the material conditions of workers is just a conversation about love and care for each other," James-Olson said.