Teaching foundational research skills in First-Year Seminars
Teaching foundational research skills in First-Year Seminars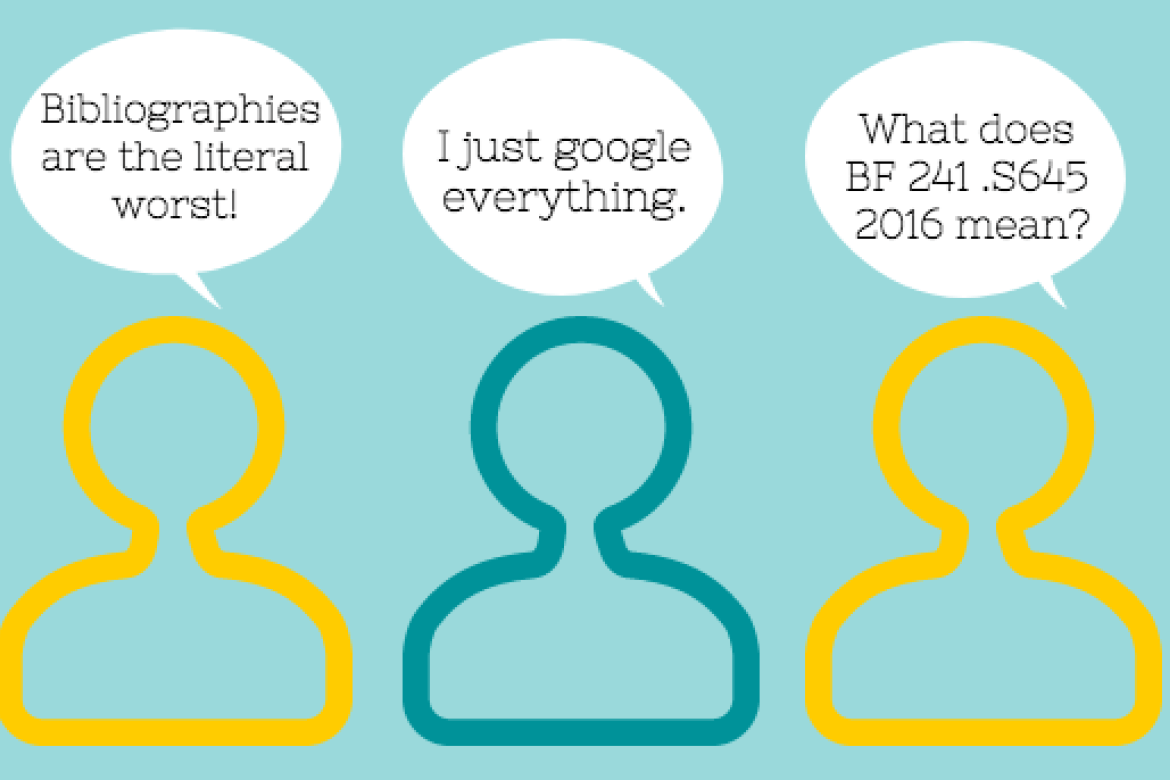 Librarians collaborate with First-year Seminar faculty to ensure that all MHC students receive information literacy instruction and learn foundational research skills.
First-year students arrive at Mount Holyoke with varying amounts of prior experience navigating libraries. Incoming students hail from all over the world and from many different types of schools. Many faculty understandably expect that students are already familiar with library databases, know how to identify and find scholarly sources, and have experience creating bibliographies. However, the reality is that the majority of incoming Mount Holyoke students arrive without these skills.
The newly established First-Year Seminar (FYS) program is designed to teach college-level thinking, writing, and discussion skills. It is the only curricular experience that is shared by all students across the board. Since the new FYS program began in 2014, librarians and instructional technologists from Library, Information, and Technology Services (also known as LITS liaisons) have collaborated with FYS faculty to help ensure that all MHC students receive information literacy instruction and learn foundational research skills. In most instances thus far, these collaborations have resulted in librarians leading workshops for FYS courses. Sessions are typically planned collaboratively between the LITS liaison and faculty member and are customized to the needs of the course.
FYS information literacy workshops can be take many shapes. As one example, Associate Professor of Religion Susanne Mrozik recently collaborated with LITS Liaison Julie Adamo to develop a workshop for her fall 2016 FYS course, All About Love. Among other activities, students looked at the bibliography of an assigned course reading and chose a source that was particularly of interest to them. They then learned how to use the library to locate the full text of the sources they chose; whether that mean locating books on shelves or finding journal articles in scholarly databases. Through these exercises, students learned practical skills such as how to look up books, journal articles, and other types of sources using library databases and also how to retrieve these same sources from virtual and physical library systems. They were also introduced to more advanced concepts such as the various roles of bibliographies and how scholars converse with each other through publications. For another example of an FYS information literacy workshop, see Bryan Goodwin's article about his collaboration with Dan Czitrom.
Since fall 2014, 85% of First-Year Seminar courses have included a session with a LITS liaison. While most liaison/faculty collaborations in FYS thus far have resulted in liaisons providing workshops, LITS liaisons are also available to consult with faculty who wish to better integrate information literacy into their courses and who would like additional guidance or training around strategies for doing so.
*Image design by Megan Brooks