Time magazine highlights MHC student
Time magazine highlights MHC student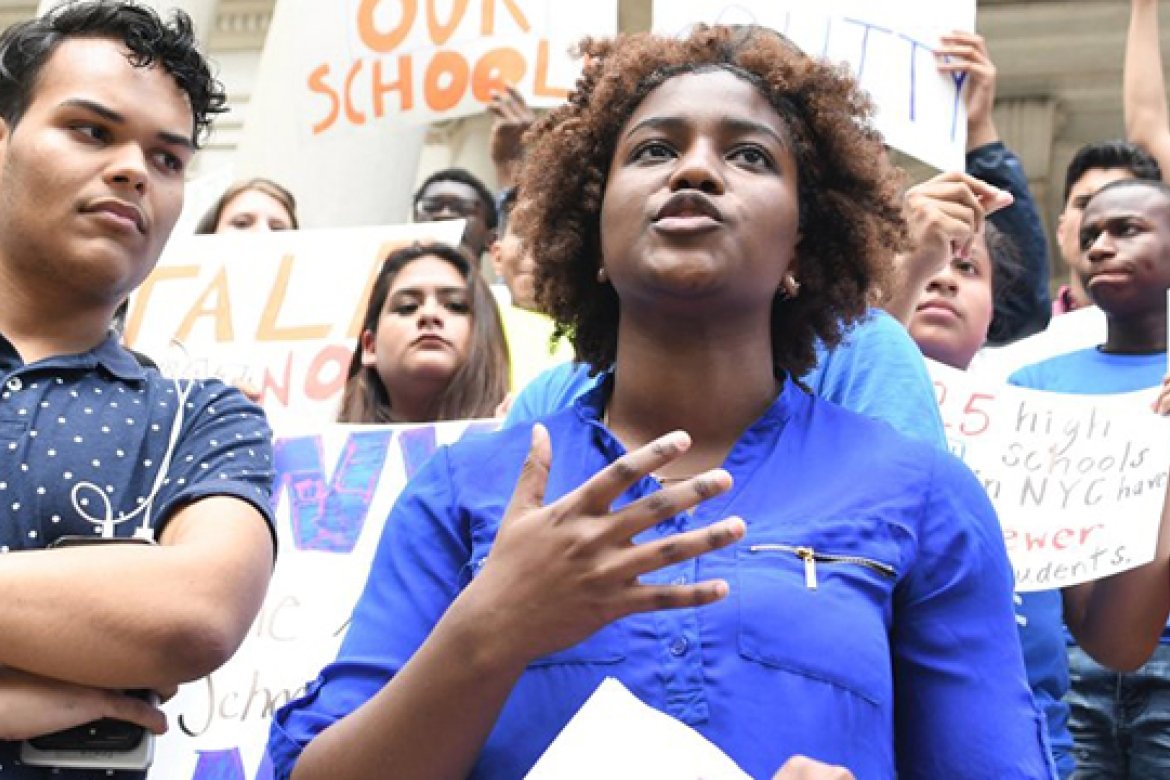 Whitney Stephenson '22 was highlighted by Time magazine for her work fighting against de facto school segregation in New York City.
Mount Holyoke sophomore Whitney Stephenson and partner-in-activism Nelson Luna were featured in a Time magazine article, "These 16 People and Groups Are Fighting for a More Equal America." 
In high school, they founded Teens Take Charge, an organization that protested against the uneven distribution of resources and de facto segregation that plagues the New York City public school system. While they have both moved onto college, they remain committed to the cause and are planning a citywide boycott of schools this spring to bring attention to the issue. 
"Although it may look different in this era," Stephenson said, "it's still school segregation."