Getting to Nearby Schools and Cities
Getting to Nearby Schools and Cities
From Amherst and Northampton to the Berkshires and beyond, the Five Colleges area offers beautiful surroundings and lifelong memories.
Welcome to our corner of the world
Here you'll find charming towns, iconic landscapes, five colleges, over 35,000 students and countless ways for you to build a community that combines the comfortable and the adventurous. By the end of your time at Mount Holyoke, this will be your corner of the world too.
Amherst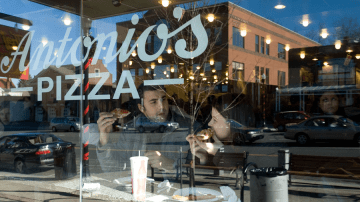 Home to Amherst College, Hampshire College and UMass Amherst, here you'll find lots of energy and no shortage of places to meet up for coffee or a meal. You can also visit the home of poet, trailblazer and Mount Holyoke alum Emily Dickinson.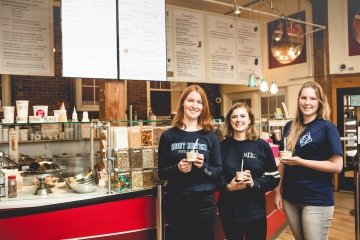 Northampton
With plenty of restaurants, bookstores and a thriving LGBTQIA+ community, Northampton is a favorite destination for Mount Holyoke students and locals alike. Stop by Herrell's Ice Cream and be sure to try the M and C flavor — created in honor of Mount Holyoke!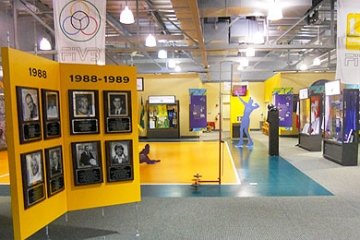 Holyoke
Right across the Connecticut River from South Hadley, Holyoke offers quick access to a walkable downtown and a nearby mall. Fun fact: Holyoke is the birthplace of volleyball, first played in 1895.
Springfield
Springfield is a hub for regional travel, but it's also a great destination in its own right, with a diverse mix of cultures and plenty to explore, including museums, sports and even a nearby Six Flags amusement park.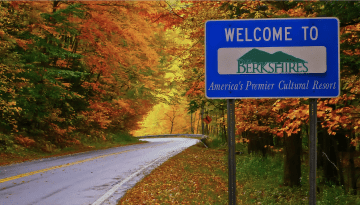 The Berkshires and beyond
If you're up for a little more adventure — and as a Mount Holyoke student, we know you are — western Massachusetts has plenty to offer. You can discover world-class art museums, outdoor adventures and historic small towns like Deerfield and Greenfield. And when it's time for a change of pace, Boston and New York are both easy day trips.