Holiday Vespers is a long-standing popular tradition of the College, during which the community comes together to celebrate light and togetherness on a dark and cold December night.
According to many gleeful attendees, this warm and inclusive event is the College at its best.
Upcoming events
When concerts are scheduled they will be listed here.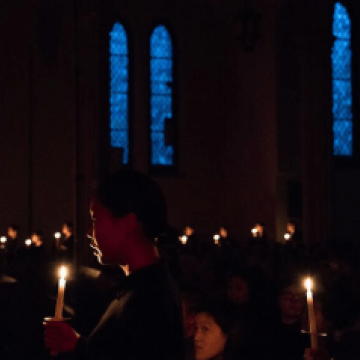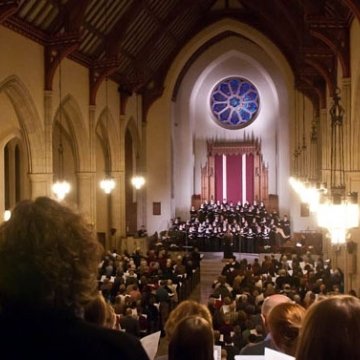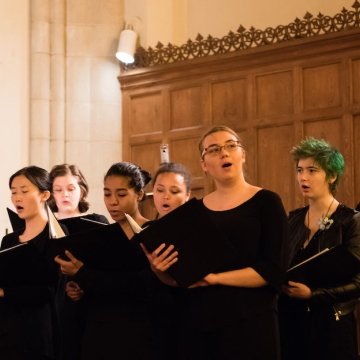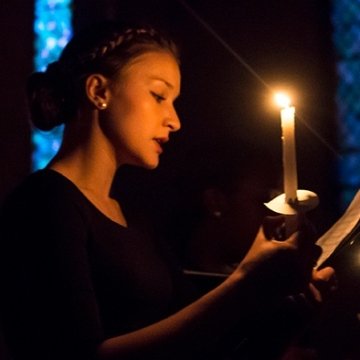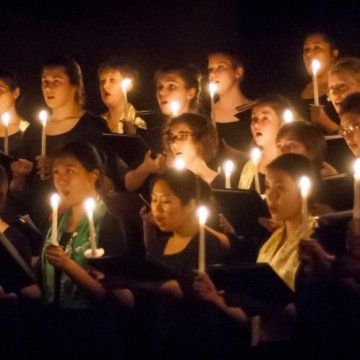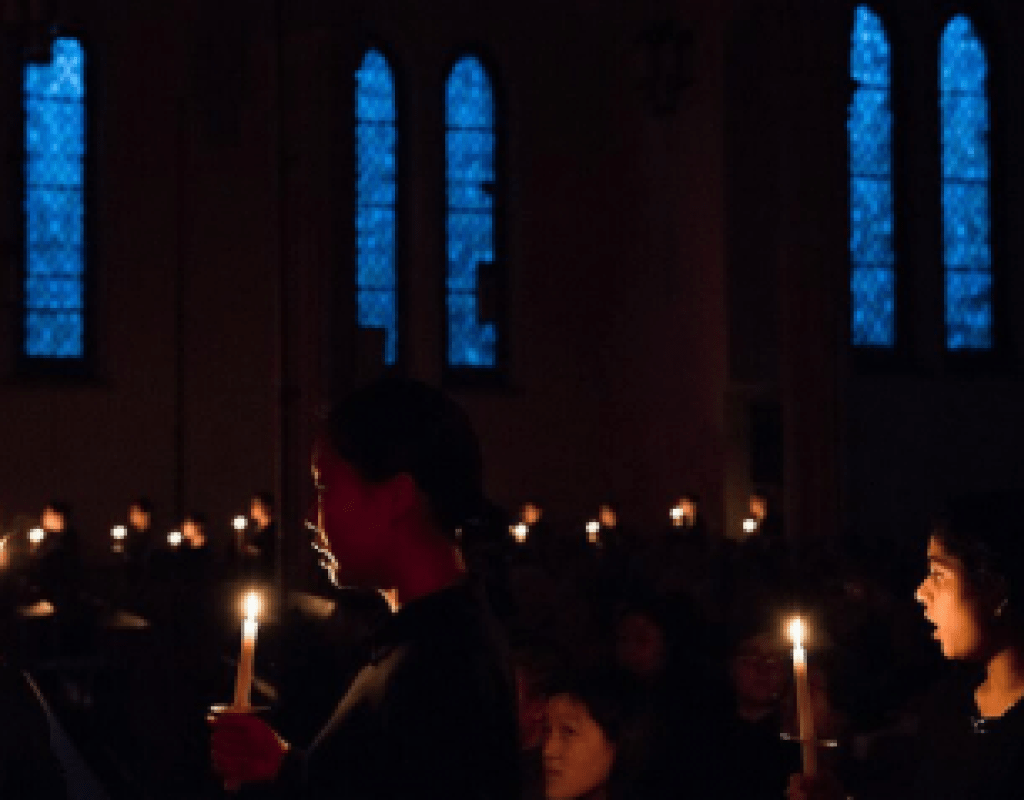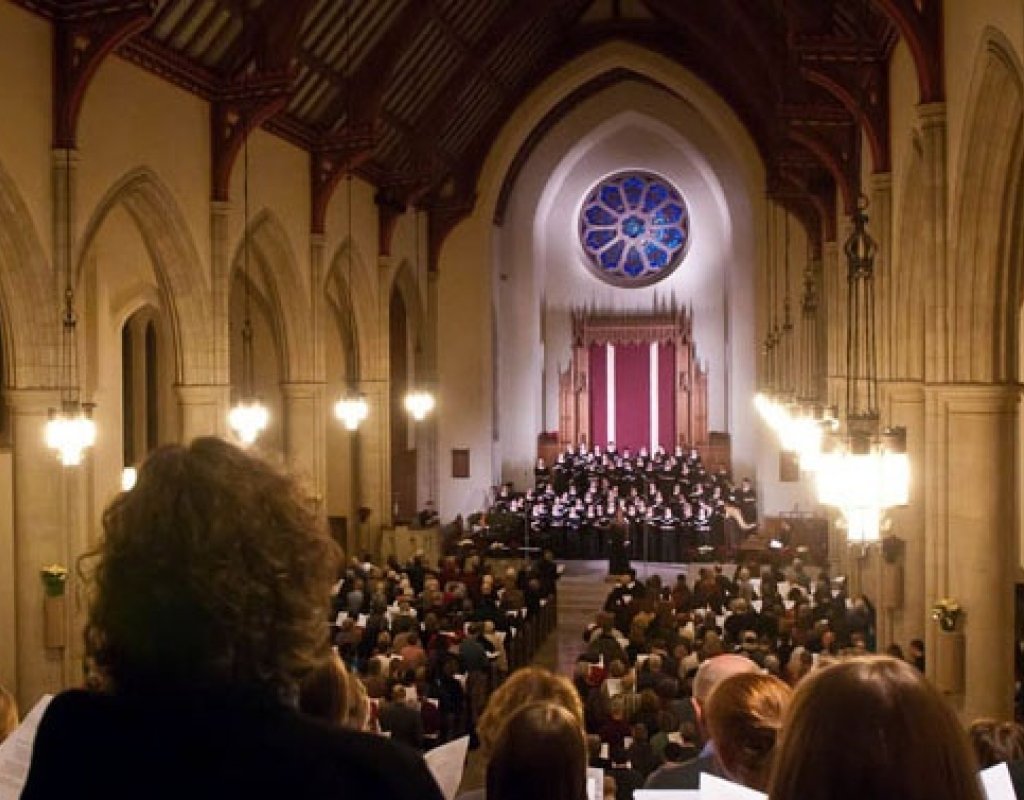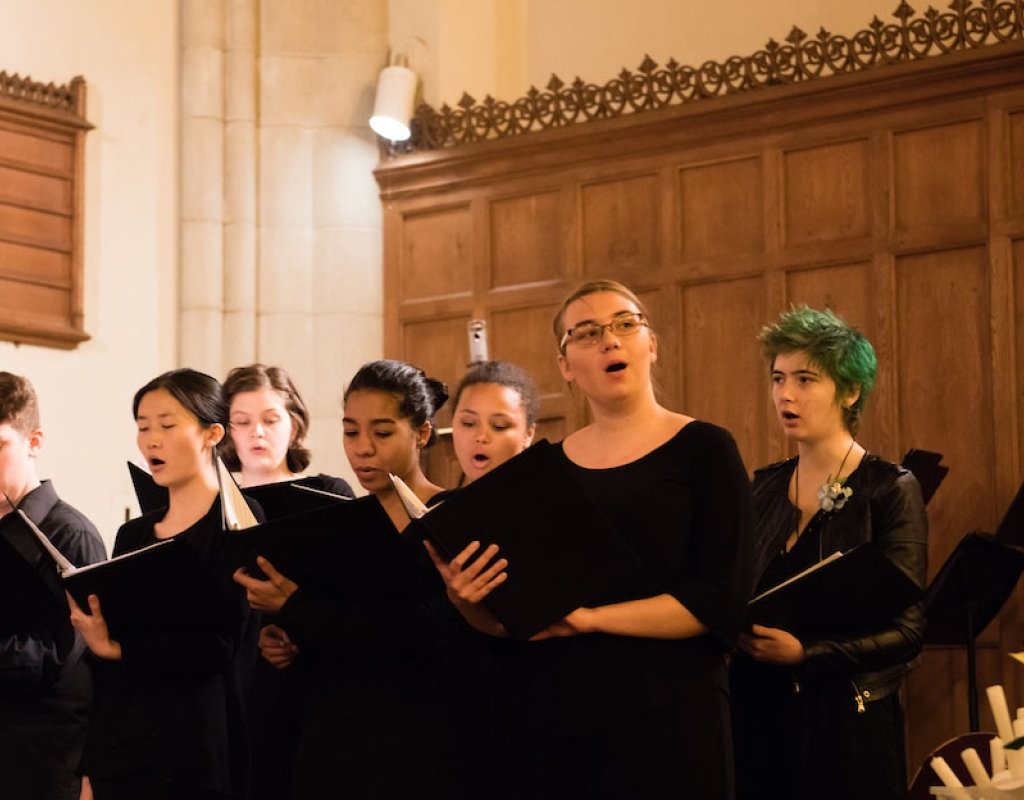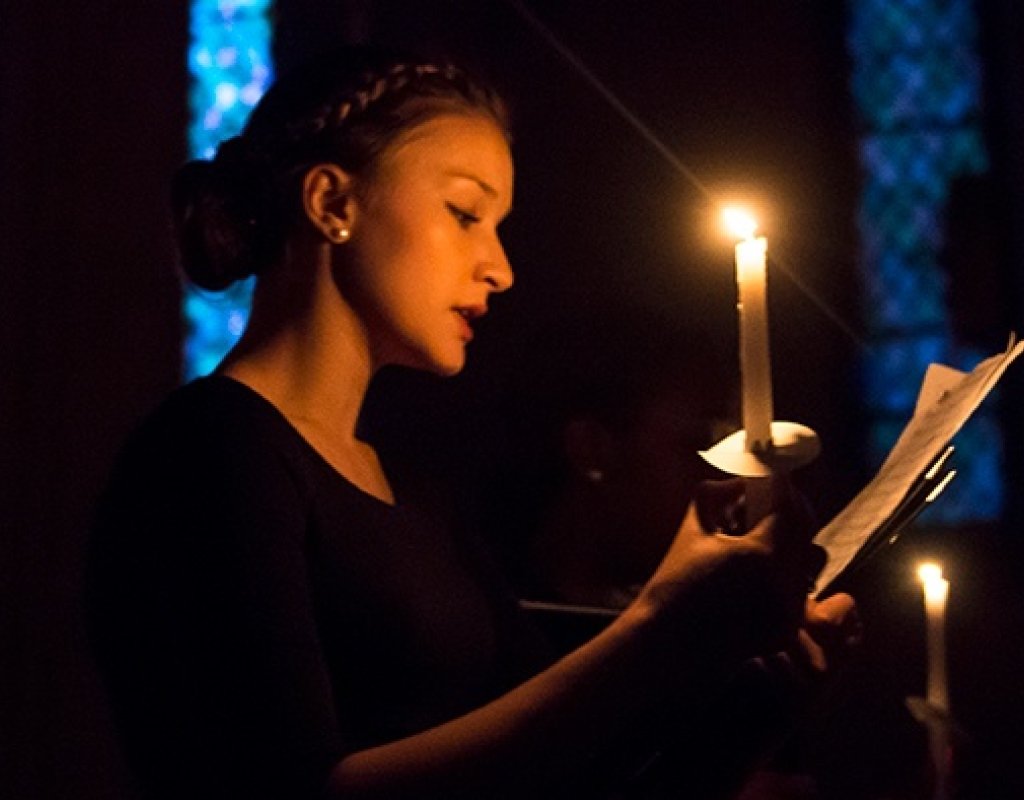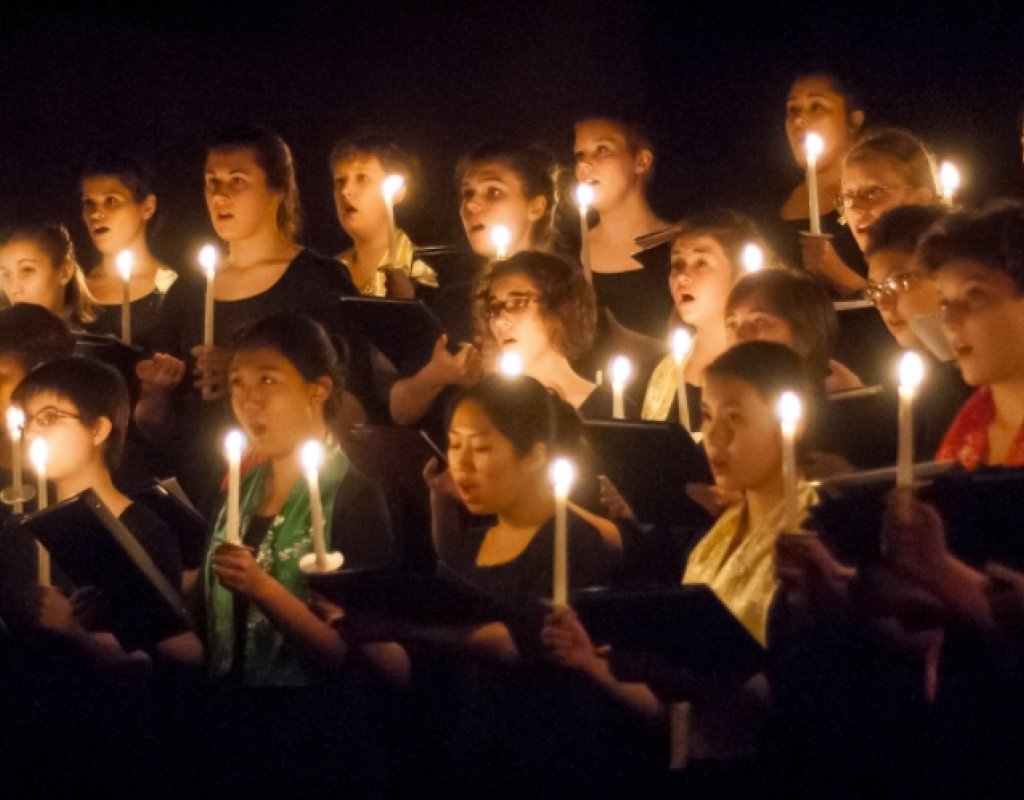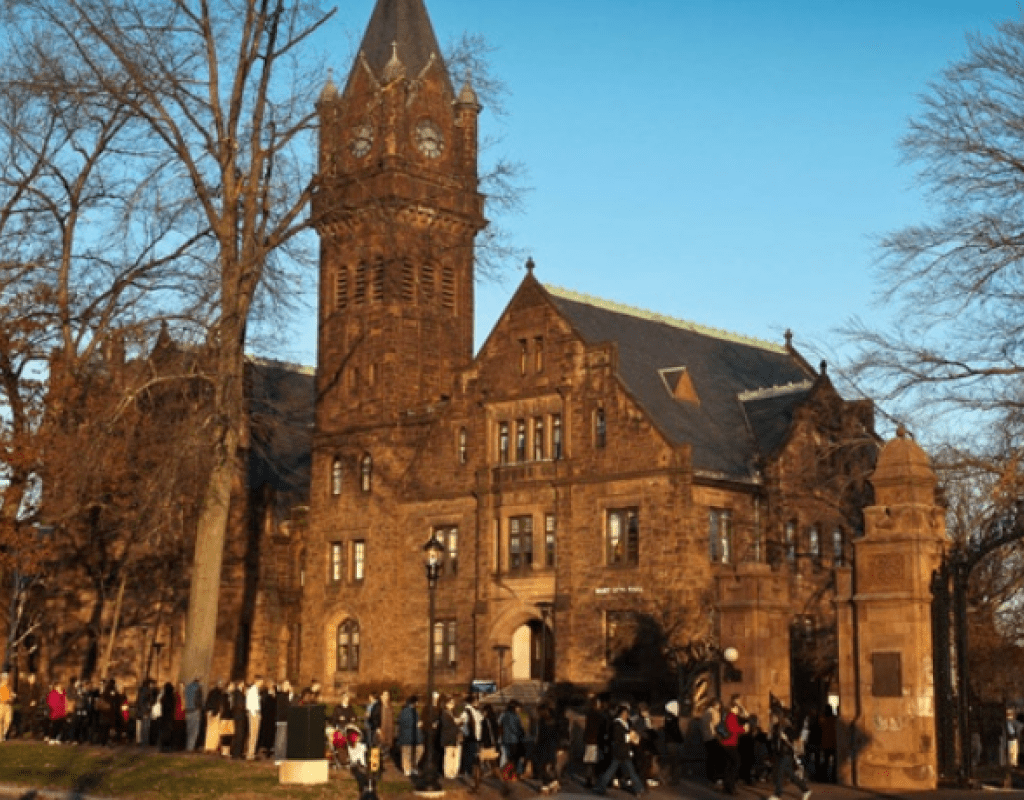 The history of Vespers
Held in some form on campus each December since 1899, the holiday tradition is much anticipated and reliably fills (to overflowing) Abbey Memorial Chapel for both an afternoon and an evening performance. Though doors open 35 minutes before the free show, some eager attendees line up an hour or more in advance. In spite of any winter chill.
Beginning in 1920, the Vespers concert added an alum-friendly New York City venue: St. Bartholomew's Church. When a Boston venue, Old South Church, debuted in 1996, the location of the alum concert began to alternate each year between the two cities.
The current production was envisioned by Professor Emeritus Catharine Melhorn in 1971 and includes performances by the choral ensembles, jazz ensembles and the English Handbell Ensemble. Cherished aspects of the event include a chant processional sung by candlelight as well as ample opportunities for community singing.
Vespers wouldn't be Vespers without audience participation in the form of carol singing, which concludes the event.
Contact us
The Music Department offers a program exploring the history, theory, literature, performance and cross-cultural study of music.