Quiet, Contemplative and Spiritual Places on Campus
Quiet, Contemplative and Spiritual Places on Campus
There are several places on campus for peaceful renewal of both body and spirit.
Dedicated Prayer Rooms
Hindu Prayer Room
Muslim Prayer Room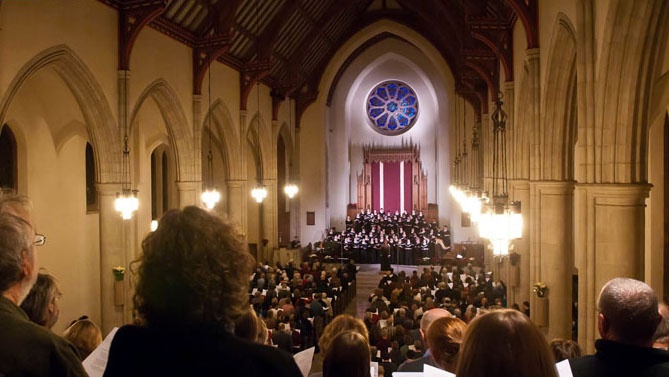 Abbey Chapel
Used weekly for Catholic Mass and Baha'i Devotions, as well as for interfaith services involving leaders from all the different faith groups. College ceremonies, concerts, lectures, weddings, the annual vespers concert, and special commemorations also take place in the Abbey Memorial Chapel. When not in use, please feel free to sit, pray, meditate or rest for a while.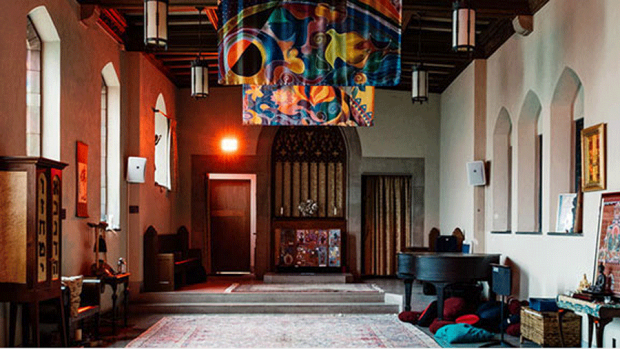 Abbey Interfaith Sanctuary
The Abbey Interfaith Sanctuary is open to students of all faith backgrounds (and no faith as well) for reflection, journal writing, meditation, and walking the sacred labyrinth. Formerly a small Christian prayer chapel converted by students, staff, and faculty over a two-year period, Abbey Interfaith Sanctuary holds sacred objects and texts from the different faith groups represented on campus. Each week, Abbey Interfaith Sanctuary is filled with the words, songs, and shared silence of Mindfulness Meditation, the Unitatarian Universalists service and many informal visits by individuals and groups in search of a peaceful moment away from the busyness of everyday life.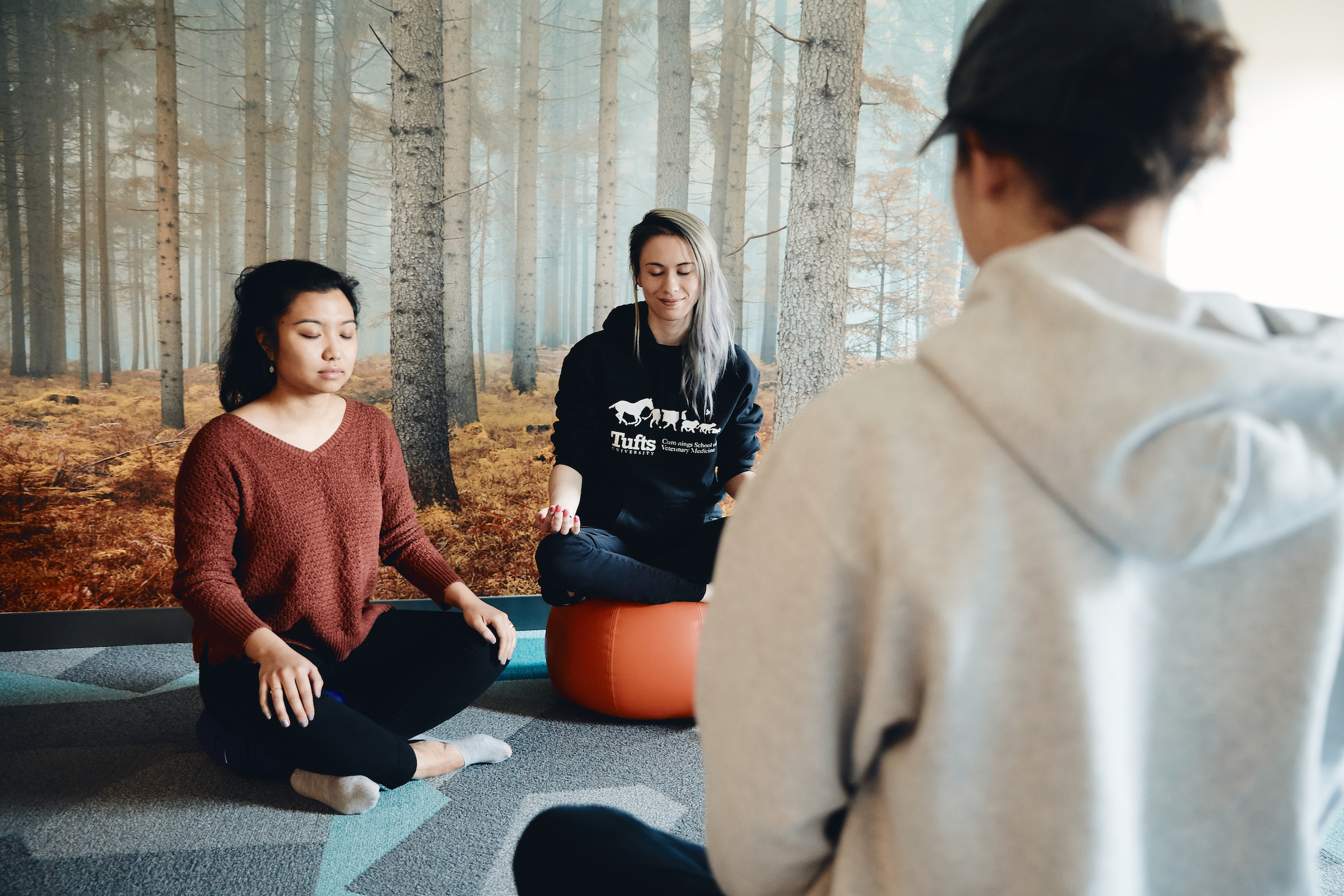 MoAsis
MoAsis is a tranquil space where you can unplug, take a breath, and make time for a peace and stillness. There are two MoAsis spaces on campus. Both spaces are open when their respective buildings are open.
Right off the Torrey common room. This room offers a soothing water fountain, massage chair, meditation cushions, an iPad for guided meditation, soothing music, yoga mats and adult coloring books.
Room 313 in Blanchard Hall. This space features similar meditation cushions, soothing music/sounds, yoga mats and prayer space. It is centrally located at the heart of campus, making it easier to find time to stop by and recenter.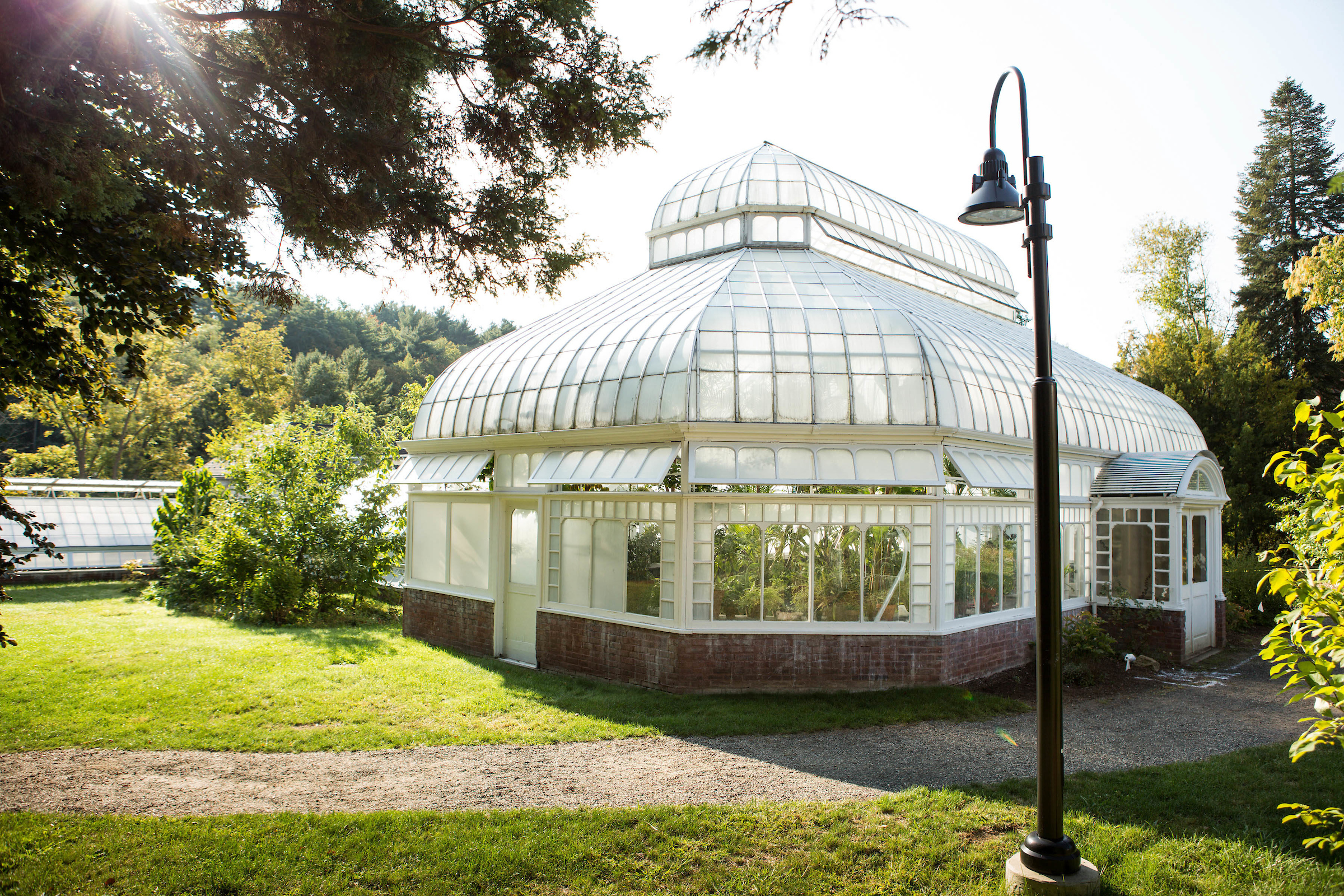 Talcott Greenhouse
Home of the Botanic Garden's collection of non-hardy plants, the greenhouse is a peaceful space that is open to visitors.
Learn more about the greenhouse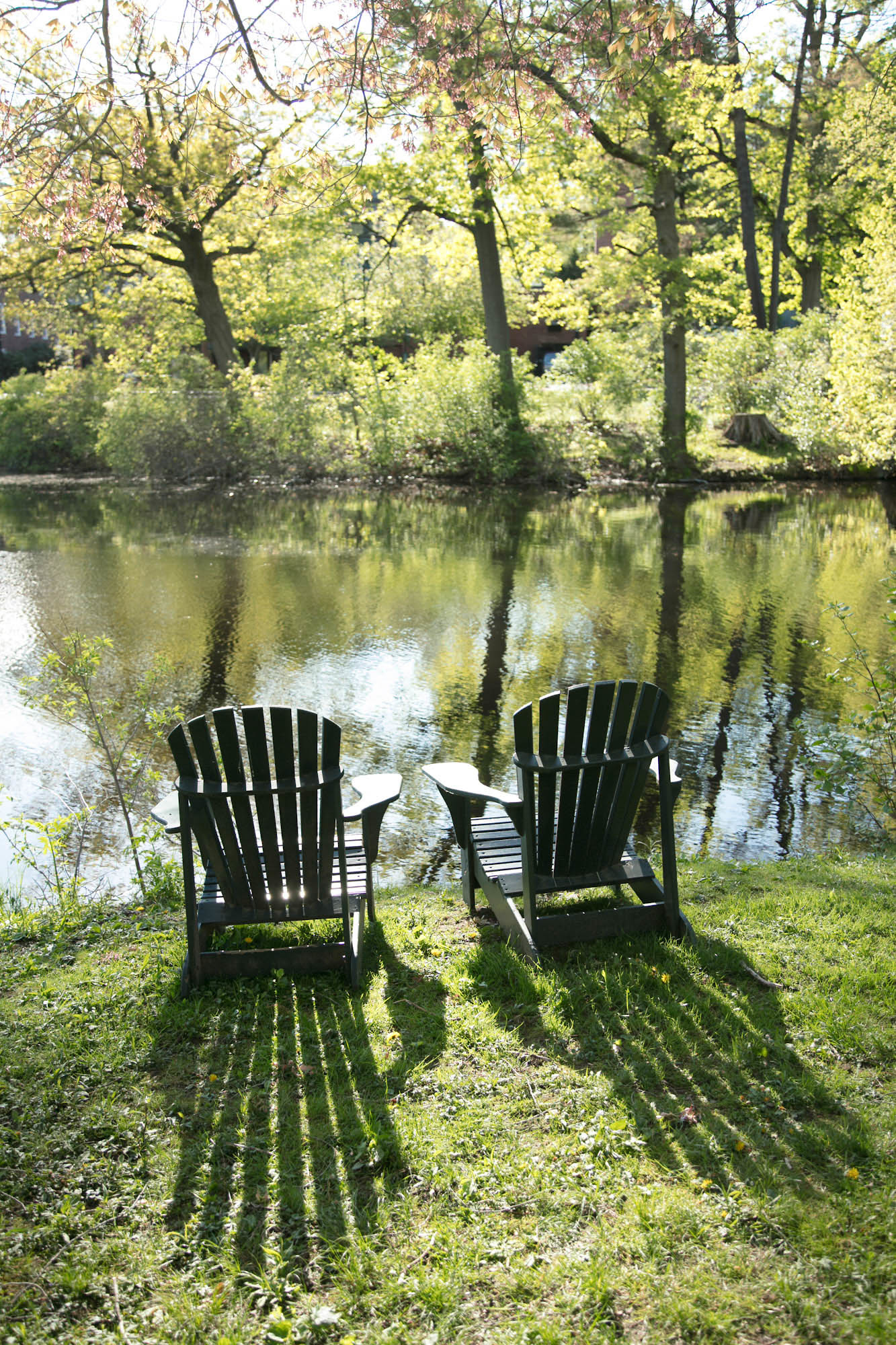 Upper and Lower Lakes
The lakes offer peaceful places to sit and think or just listen to nature.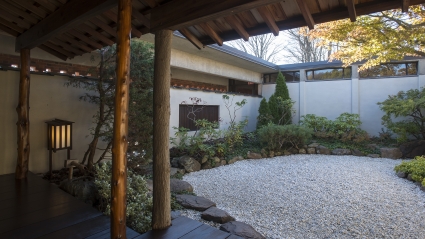 Wa-shin-an
On the top floor of Eliot House sits Wa-shin-an, which translates literally as "Peace-Mind House", a traditional Japanese meditation garden and teahouse. It was built in 1984 through the generosity of alums and friends of Mount Holyoke College and offers a refuge from the myriad distractions that can plague contemporary life, a place to cultivate the attention that reveals life's value.
Classes and other interested groups can make an appointment to visit during open hours (email hatchley@mtholyoke.edu). Visitors new to the space will be given a tour upon arrival. After a tour, visitors can use Wa-shin-an as a place for contemplative practices, such as meditation, prayer, sketching, reading poetry, or quiet sitting.