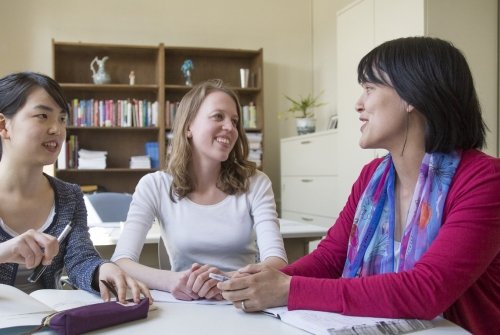 Advising
Advising
Our holistic student-centered approach to advising will help you make connections between experiences and assist you in charting your unique pathway through your College experience.
You choose your own path at Mount Holyoke, but it's not a journey you're expected to make alone. From day one, you can call on a team of advisors who are here to support and guide you when you need them. And as you continue to explore and grow during your time here, you'll continue to add to your team, from coaches to religious and spiritual leaders to career advisors and more. By the time you're ready to graduate, you'll have connections and meaningful relationships that span the academic, the personal and the professional — and they'll stay with you long after you leave campus.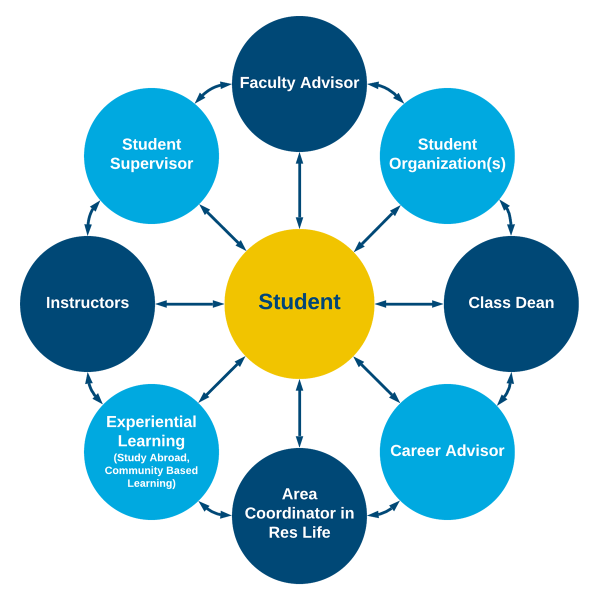 Meet your advising network
As a first year student, you'll begin with a core advising team composed of a faculty advisor, academic dean, first year seminar faculty, and an area coordinator within residential life. From there, you can expand your network in ways that make sense to you, until you have a wide-ranging group of advisors that meets your interests and needs. Here are just some of the people and organizations you can connect with.