Astronomy
Undergraduate
Modern astronomy is concerned with understanding the nature of the universe and the various structures—galaxies, stars, planets, atoms—within it. We are interested not only in describing these things, but in understanding how they are formed and how they change, and, ultimately, in reconstructing the history of the universe.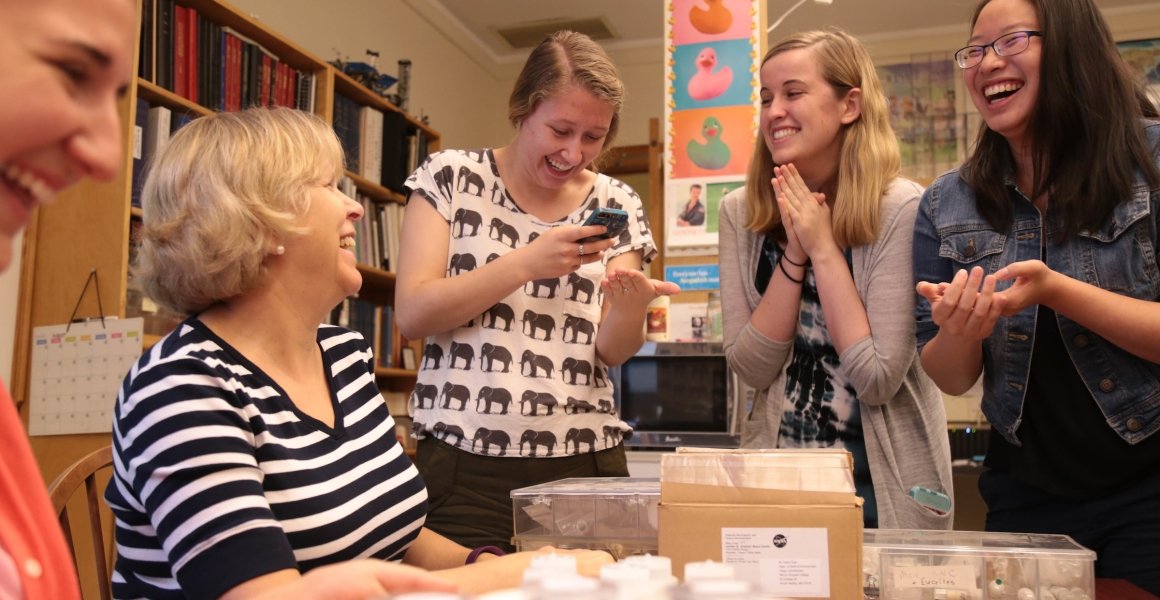 Program Overview
This understanding is always based upon the same set of theories and practices—physics, chemistry, biology, materials science, geology, mathematics, computer science—that we use to understand the earth and its immediate surroundings. Thus, you are strongly encouraged to base your study of the universe upon a firm grounding in one of these disciplines.
The Study of Astronomy most commonly takes the form of an interdisciplinary major in astronomy and physics; special majors combining work in geology, chemistry, computer science, and mathematics are also available. Alternatively, some students elect to major in any one of these fields, combined with a minor in astronomy.
All 100-level courses are taught by Mount Holyoke faculty and staff. Courses at the 200 level and above are staffed collectively by faculty in the Five College Department; many of them will be offered off-campus. You are urged to consult the department as early as possible to plan a program of study that takes advantage of the rich variety of course opportunities. Through advising, the exact program will be tailored to your particular strengths, interests, and plans.