Tuition and Fees
Tuition and Fees
Billed costs for undergraduates
Estimated cost of attendance based on 2022–2023 fees = $75,678
Note: All amounts shown are in U.S. dollars.
2022—2023 Undergraduate Charges
 
Annual cost
Per semester cost
Tuition
$58,280
$29,140
Room and board
$17,180
$8,590
Student activity fee
$218
$109
Total
$75,678
$37,839
Note: Health insurance may be an additional billed cost. All students are required to have health insurance, per state law, and the College enrolls all students in its own insurance plan. U.S. citizens and permanent residents can waive this fee if their personal health insurance plan meets state requirements. Learn more about student health insurance.
Non billed costs
Most students incur other expenses during the year. We provide these costs as an estimate for planning purposes.
Books and supplies: $1,000
Travel and transportation: $0–$1,500
Personal expenses: $1,000
Student visa for international students
The student activity fee is required for all students and is distributed between the following:
Student Government Association. These fees make up the total budget of the SGA and are allocated to special monetary funds and distributed via the Ways and Means Committee to the eligible student-run organizations that help provide the campus with its rich and diverse life beyond the classroom. The SGA sometimes helps fund large campus special events.
University of Massachusetts Fine Arts Center. A portion of the activities fee helps enable Mount Holyoke students to obtain discounted tickets and attend educational programming offered at the FAC.
Pioneer Valley Transit Authority Five College bus system. The activity fee also supports the PVTA bus system, which enables Mount Holyoke students to participate in the Five College academic exchange program and take advantage of events in the Pioneer Valley. The amount is determined by students annually.
Health insurance
The College requires all students to have health insurance in order to meet Massachusetts state law. The full annual charge for the Mount Holyoke College Student Injury and Sickness Insurance Plan is billed to students in the fall semester. This fee may be waived if the student's family insurance meets the Massachusetts state requirements. The College's health insurance is required for all international students and may not be waived.
Estimate your cost
We encourage you to utilize our cost calculators that have been designed to help first-time students. Each will ask you a series of questions, which will help determine the monetary value of your financial aid award and scholarships. If you have questions, we're here to help.
Please note: These tools are applicable only to U.S. citizens and permanent residents living in the United States, and while they are not intended to make available a final determination of your aid eligibility, we hope you find them helpful in providing directional advice about your expected family share.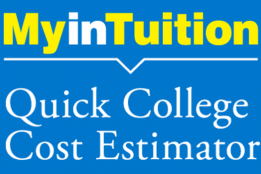 This fast, free, anonymous tool will ask just six basic financial questions to help you estimate college costs. It works best for families with less complex financial situations.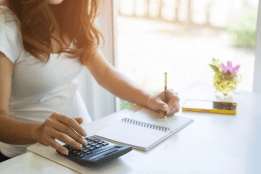 This calculator asks more in-depth questions to generate an estimate of your eligibility for need-based financial aid as a first-year student. The calculator takes approximately seven minutes to complete.