Biological Sciences
Undergraduate
Biology is the study of life and an integrative discipline.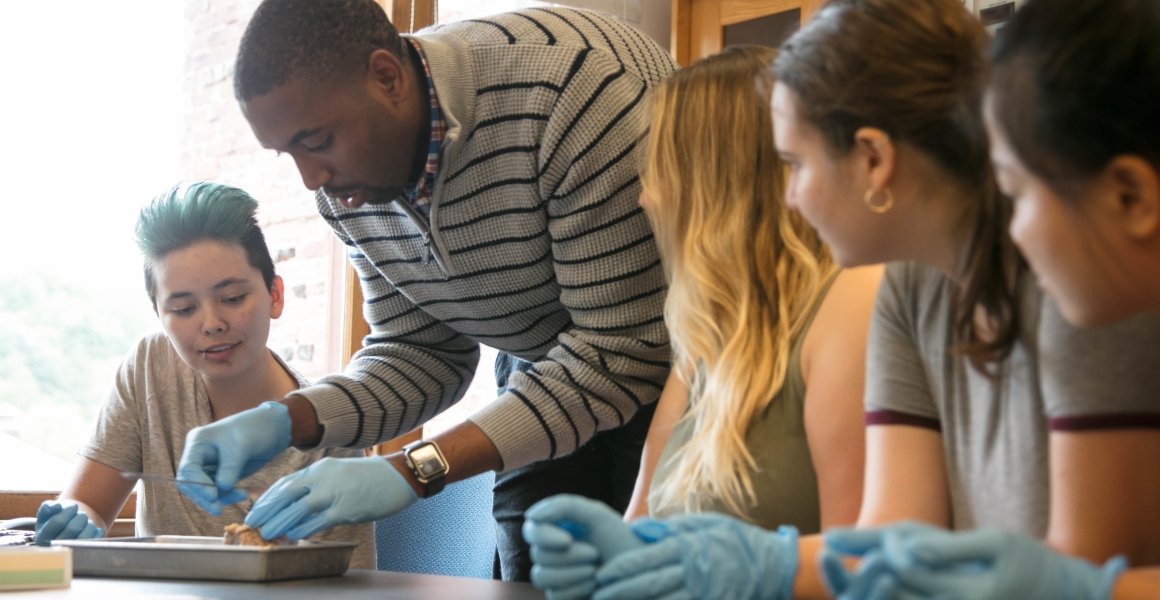 Program Overview
Our major provides many ways of looking at living things. Core courses introduce complementary perspectives on life. Advanced courses bring students to the edge of what we know and provide a foundation for original work.
Research interests of the faculty include animal behavior, anatomy, biomechanics, cell biology, development, ecology, evolution, gene regulation, history of biology, human physiology, invasion biology, invertebrates, microbiology, molecular ecology, neurobiology, plant diversity, plant genetics, and symbiosis.
The department's facilities include transmission electron, scanning electron, and fluorescence microscopes, image capture and processing equipment, a tissue culture room, a greenhouse, controlled environment chambers, molecular biology equipment, and several computer-equipped teaching laboratories.