Geology
Undergraduate
Geology is the study of the Earth's materials and processes. It is a historical science, involving the study of active and ancient processes within and on the Earth, including the patterns of evolution of life. Geology is an exciting, multifaceted field of study comprised of many subdisciplines, and Mount Holyoke College is proud to continue its long tradition of maintaining a first-rate geology program.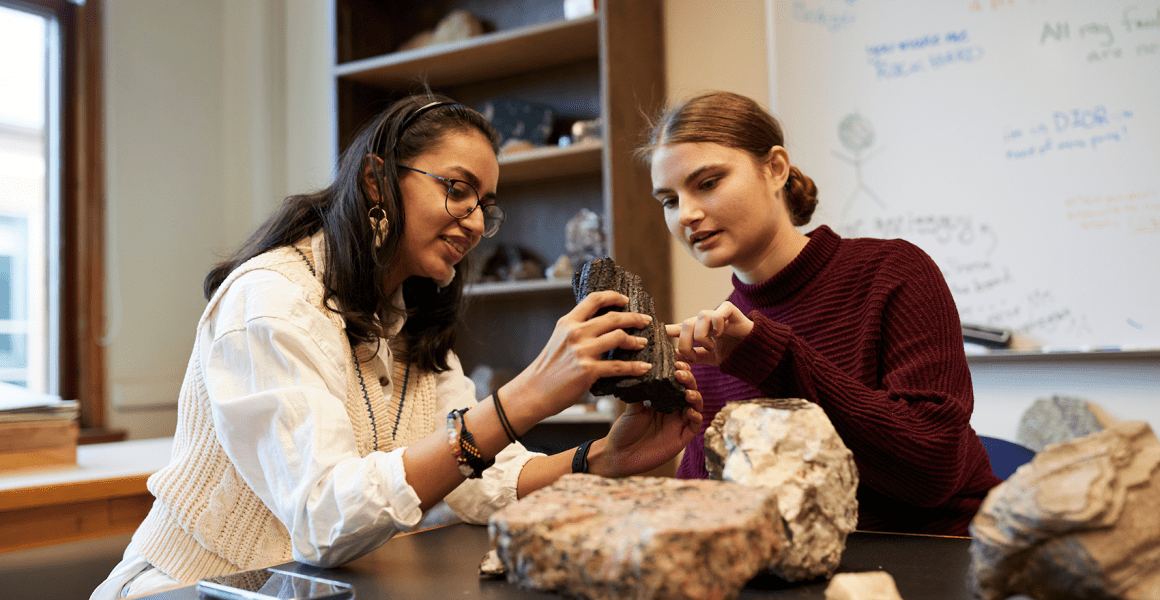 Program Overview
At the heart of the geological sciences is the effort to know and understand our planet. From the atmosphere to the hydrosphere, from the lithosphere to the biosphere, we are dedicated to conducting meaningful research and offering an excellent education.
Our excellent facilities, small classes, and accomplished faculty provide students with a solid foundation in the discipline and prepare them well for graduate school or careers in geology. We welcome all students into our classes, whether simply curious or motivated by a passion for science. We value diversity and believe that critical thinking and dialogue will best promote the wise stewardship of our planet.
The Geology Department participates in the Five College Geology Program to offer symposiums, field trips, and courses.
As a geology major you will gain an understanding of Earth processes, properties, and history, to the evolution of life, and to the interactions between human beings and various environments. In illuminating the dynamic processes that shape our planet, geology includes the study of a wide range of areas, including energy and climate change; water availability and population growth; waste treatment and disposal; sustainable land use; and the interaction of the ocean and the atmosphere.