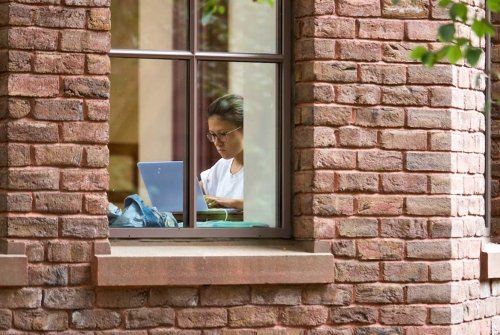 Assistive Technology
Assistive Technology
Mount Holyoke College strives to ensure all students have equal access to technology on campus and provides a variety of assistive technology. Some options are open to everyone at Mount Holyoke, while other options are available to students registered with AccessAbility Services. The Technology Access Coordinator in AccessAbility Services provides consultation, training and support for students on a variety of assistive technology tools and alternative format accommodations. Faculty and staff should contact Human Resources with assistive technology needs.
Assistive technology available at Mount Holyoke
Kurzweil 3000
Kurzweil 3000 is a comprehensive reading, writing, and study skills software program that supports students with learning disabilities including dyslexia & attention deficit disorders. Licenses for this software are granted through consultation with the Technology Access Coordinator and end upon graduation or student withdrawal from the College.
Read & Write
Read & Write s a customizable floating toolbar of resources that provides reading, writing, research, and studying support. This software is available to everyone on campus, including students without documented disabilities.
Robobraille
Robobraille is a free, accurate, and safe document conversion tool to which Mount Holyoke subscribes. Upload a file, choose a format, and enter your email address. The converted file is emailed to you within minutes.
The AT Lab, located in Reese Hall, Room 228, is a space for students registered with AccessAbility Services. The AT Lab offers a variety of assistive technology hardware and software tools designed to meet the needs of students with various disabilities.
AccessAbility Services offers demos and short-term equipment loans for students who would like to try specific AT hardware. This hardware includes:
Ergonomic keyboard
Large print keyboard
LiveScribe Smartpen
Stand microphone
Rollerball mouse
Assistive listening devices
Omnidirectional, and lapel microphones
Contact Us
Disability Services is the only designated office at the College for students to voluntarily disclose a disability, submit appropriate documentation for verification and request accommodations.
3rd floor, Mary Lyon Hall (The ground floor entrance is wheelchair accessible.)