Bettina Bergmann
Professor Emeritus of Art History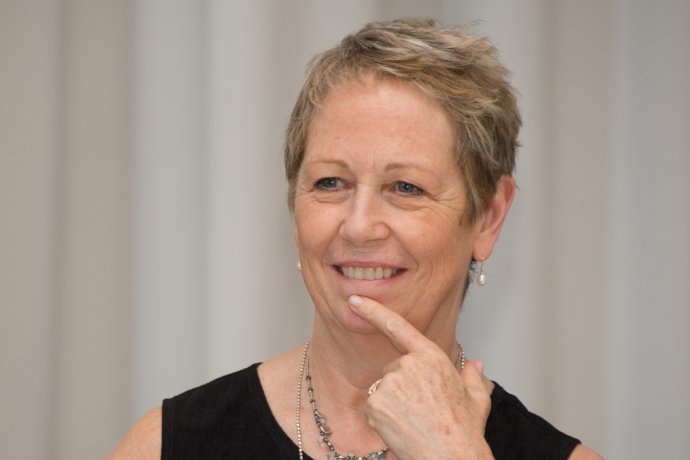 Bettina Bergmann, an expert on Greek and Roman art, has published articles on the relationships among Roman architecture, painting and literature. She co-edited "The Ancient Art of Spectacle" with Christine Kondoleon (Yale University Press, 1999) and in 1999 also co-curated, with Mount Holyoke College Art Museum curator Wendy Watson, "The Moon and the Stars: Afterlife of a Roman Empress," an exhibition at the Mount Holyoke College Art Museum that focused on the newly acquired bust of Faustina the Elder. Bergmann is currently writing essays on Roman gardens and their paintings, Roman interiors and the Roman house. She is preparing two books for publication, one on Roman ensembles and the other on Roman landscape.
Bergmann uses three-dimensional models to help modern viewers see how the fragments of frescoes we see in museums originally functioned in ancient Roman buildings. She recreates the interiors of Roman homes using her extensive knowledge of Roman history, reports by archaeologists and records left by ancient and modern visitors.
At Mount Holyoke, both art history majors and non-majors have benefitted from Bergmann's expertise on Greek and Roman art. In addition to 100-level courses, such as Art and Cultural Politics, she taught courses on landscape and co-teaches an interdisciplinary course with Associate Professor of Classics Paula Debnar entitled Gods and Mortals: Myth in Ancient Art and Literature. She also taught such advanced courses as Art and Spectacle in Ancient Rome, The Hellenistic World: From Alexander to Cleopatra, and The Cities of Vesuvius.
Areas of Expertise
Greek and Roman art; the art of landscape
Education
Ph.D., MPhil, Columbia University
M.A., Archaeological Institute, Bochum, Germany
B.A., University of California, Berkeley