Daniel Czitrom
Professor Emeritus of History on the Ford Foundation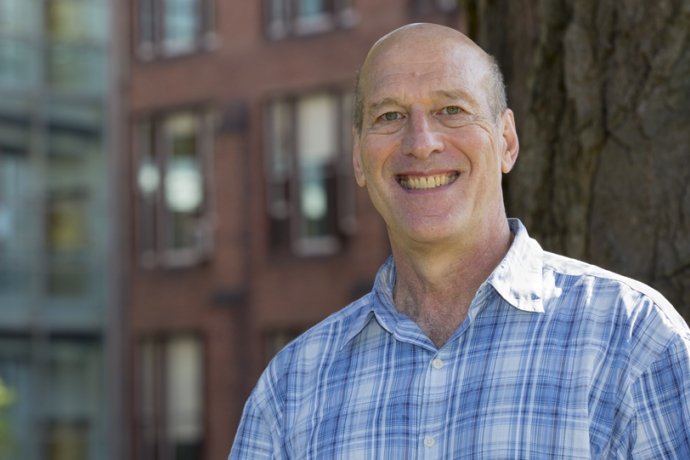 Daniel Czitrom is Professor of History on the Ford Foundation at Mount Holyoke College, where his teaching focus is on American cultural and political history. Born and raised in The Bronx, New York, he graduated from Bronx High School of Science and SUNY at Binghamton, and he received his PhD in History from the University of Wisconsin, Madison.
Czitrom's latest book is New York Exposed: The Gilded Age Police Scandal That Launched the Progressive Era (Oxford, 2016; pb, 2018). It tells the story of how a minister's moral crusade to clean up New York City in the 1890s morphed into the first sensational political investigation of the modern era and kick-started the Progressive movement. The narrative unfolds within the larger contexts of national politics, police violence, poverty, patronage, vote fraud and vote suppression. Mike Wallace, winner of the Pulitzer Prize in History for Gotham: A History of New York City to 1898, describes the book as "a walk on the seamy side of Gotham in the 1890s, peopled with brutal cops, corrupt politicians, conniving businessmen, evangelical zealots, exploited immigrants, earnest reformers, and sensational media…A tour-de-force of investigation and interpretation." Novelist Kevin Baker says of New York Exposed, "Careful and rigorous history, it nonetheless reads like a gripping police procedural filled with some of the most colorful and outrageous characters of our past."
Czitrom's previous book, Rediscovering Jacob Riis: Exposure Journalism and Photography in Turn of the Century New York (with Bonnie Yochelson, New Press, 2008; University of Chicago Press pb. 2014) offers a fresh look at the Progressive era social reformer, journalist, and pioneer photographer who publicized the conditions of the desperately poor in New York. The book received wide attention, including reviews in the NY Times, LA Times, and Chicago Tribune, and it was the focus of a special feature by Robert Siegel on National Public Radio's All Things Considered (June 30, 2008). Sam Roberts in the New York Times praised the book as, "an evocative reminder both of one unrelenting individual's ability to make a difference and of the relevance of his revelations to the painfully familiar problems we face today."
Czitrom is also the author of Media and the American Minds: From Morse to McLuhan (University of North Carolina Press, 1982), which received the First Books Award from the American Historical Association and has been translated into Spanish and Chinese. He is co-author of Out of Many: A History of the American People (Pearson, 9th ed., 2019), a bestselling U.S. History college textbook. He has been an active participant in the "Texas textbook wars," opposing the organized campaign mounted by extreme right-wing conservatives to "revise" the writing and teaching of American history.
Czitrom has been deeply engaged with bringing history to wider audiences beyond the academy. From 2011-2013, he served as the historical advisor for Copper, an original dramatic series set in Civil War-era New York City and broadcast over BBC America. He worked closely with executive producers Tom Fontana, Will Rokos, and Christina Wayne, as well as series writers, and in 2013 he wrote a historical blog for BBC America keyed to each of Copper's episodes.
Czitrom has also appeared as a featured on-camera commentator for numerous documentary film projects, including Joseph Pulitzer: Voices of the People (PBS/American Masters, 2019), The Rise and Fall of Penn Station (PBS/American Experience 2014), The Great Transatlantic Cable (PBS/American Experience, 2005), New York: A Documentary Film (PBS, 1999), and American Photography: A Century of Images (PBS, 1999).
Czitrom has also co-authored (with Jack Gilhooley) two original historical dramas. Triangle, set amidst the terrible tragedy of the 1911 Triangle Shirtwaist fire, received an Equity Showcase Production as part of the "Americas Off Broadway Festival", at 59 E. 59 Theaters, New York, April 15-May 1, 2011. An earlier version of the play, Big Tim and Fanny, had its premiere in a 1992 production mounted by the MHC Theatre Arts department. Red Bessie, a historical drama with songs, was produced at the Edinburgh Fringe Festival in 2003. It explores the arc of American radicalism from the Spanish Civil War in the 1930s to the McCarthyite repression of the 1950s. The Times Literary Supplement described Red Bessie as "clearheaded and humane, and more fun than might be expected of such a high-minded project." 
In 2012, Czitrom was elected to the Society of American Historians. Based at Columbia University, the Society promotes literary distinction in historical writing. He currently serves on its Executive Board. He is also a Distinguished Lecturer for the Organization of American Historians (OAH).
Areas of Expertise
American cultural and political history; history of New York City; American media history
Education
Ph.D., M.A., University of Wisconsin-Madison
B.A., State University of NY at Binghamton