Holly Hanson
Professor Emeritus of History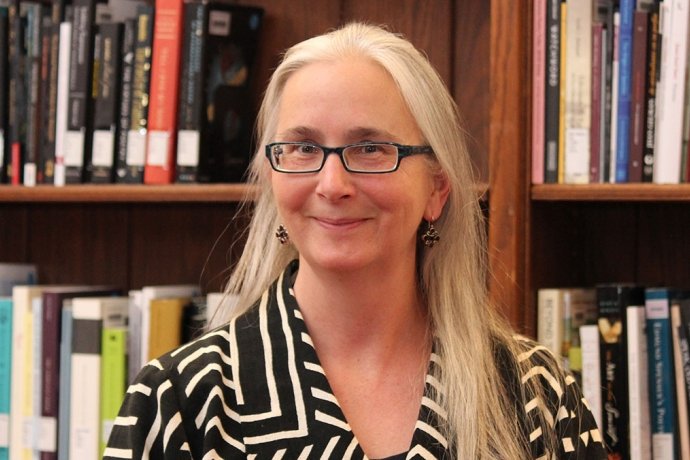 Holly Hanson has a variety of research interests, including agrarian change in Africa, social history of the Buganda kingdom, pre-colonial African political culture, and globalization as a historical process. These interests recently culminated in her new book, Landed Obligation: The Practice of Power in Buganda, which is part of the Heinemann Social History of Africa series. Hanson has also published numerous articles on a variety of topics, from Bugandan women to global inequality.
Hanson's courses are interdisciplinary and range from topics on Violence and Social Change in Modern Africa, to such intermediate-level courses as History of Global Inequality and African Popular Culture, to the senior level colloquium Food and Famine in African History. Hanson's courses involve a number of pedagogical methods; for her African Popular Culture course, everyone learns dances that are currently popular in African clubs. In African Women's Work, Hanson has students reenact the confrontation between women from the north and south at the Beijing Conference as a tool for exploring who can define a woman's agenda for women of the world. Hanson receives high praise from her students, many of whom feel that Hanson's teaching abilities have helped them to learn how to think for themselves. One student notes, "She doesn't tell you how to think, but she respects where everyone is coming from and the class builds something unpredictable together."
In addition to teaching, Hanson chairs the Five College African Scholars Program, is a consultant for the Uganda Society, and was recently appointed as the sole historian to the Department of Education's Title VI National Centers Panel, a group that determines all federal funding for African studies. Hanson has also won numerous awards and distinctions, including dissertation fellowships and teaching awards, a Fulbright Research Grant in 1995 to study land control as an expression of political power, and a recent National Endowment for the Humanities Fellowship.
Areas of Expertise
Agrarian change in Africa, social history of the Buganda kingdom, precolonial African political culture, globalization as a historical process
Education
Ph.D., M.A., University of Florida
B.A., University of Wisconsin-Madison