Jonathan Lipman
Professor Emeritus of History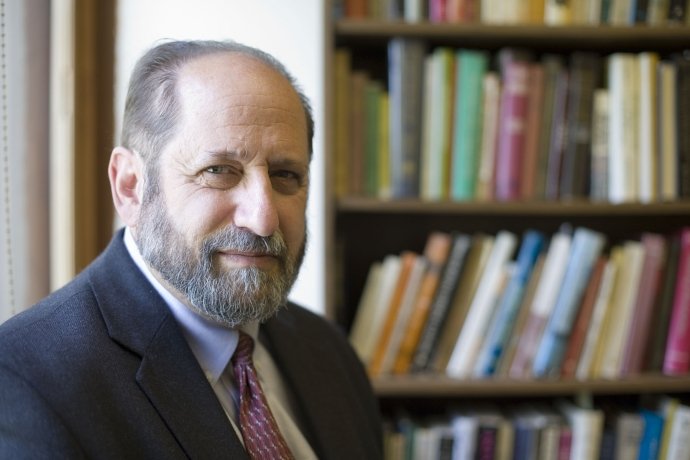 A wide-ranging scholar and teacher, Jonathan Lipman covers all of East Asia in his courses and connects East and West Asia in his research.  Specializing in the study of Islam and Muslims in China, he favors a comparative approach to the study of culture and history, emphasizing connections and similarities as much as distances and differences. Since his own interests extend from mysticism to cuisine, from contemporary politics to classical calligraphy, he can bring material from many cultures and many disciplines to bear on historical problems. His lectures balance the concrete and the abstract, and he insists on evidence as an essential component of historical argument. His syllabuses, even for survey courses, always combine familiarity with the historical context (the "big picture") with intensive study of individual human beings – memoirs, autobiographies, letters, stories.
Lipman's courses cover vast stretches of geography and time, from "Introduction to Chinese Civilization" to "World War II in the Pacific" and "The Great Proletarian Cultural Revolution." His lectures and discussions challenge students' cultural preconceptions and express his delight in the discipline of history itself, in the telling of stories (with evidence!) and their power in shaping who we are.
Author of Familiar Strangers:  A History of Muslims in Northwest China (Seattle:  University of Washington Press, 1998) and coauthor of Imperial Japan:  Expansion and War, A Humanities Approach to Japanese History Part III (Boulder:  Social Science Education Consortium, 1995), he has also published dozens of articles, book chapters, papers, and reviews on ethnicity, religion, and difference in Chinese history. With colleagues in history and anthropology, he edited Violence in China:  Essays in Culture and Counterculture(Albany:  SUNY Press, 1990) and Remapping China:  Fissures in Historical Terrain (Stanford:  Stanford University Press, 1996). His current projects include a textbook, Modern East Asia:  An Integrated History, for high school and college students and the biography of Yusuf Ma Zhu, a Chinese Muslim scholar and gentryman of the 17th century.  
A regular lecturer nationally and internationally and winner of prestigious grants, Lipman has also presented numerous workshops and seminars to K-12 teachers and speaks often at local schools and retirement communities. He lives in South Hadley with his wife, Ann Pemberton, manager of the town's farmer's market and an activist in the local agriculture movement.
Areas of Expertise
East Asian history, especially the modern period; Central Asian and Islamic Studies, with a focus on trans-Eurasian Sufism and modern religious evolution; International Relations, Jewish Studies
Education
Ph.D., M.A., Stanford University
B.A., Harvard University