Rose Marie Flachs
Professor Emeritus of Dance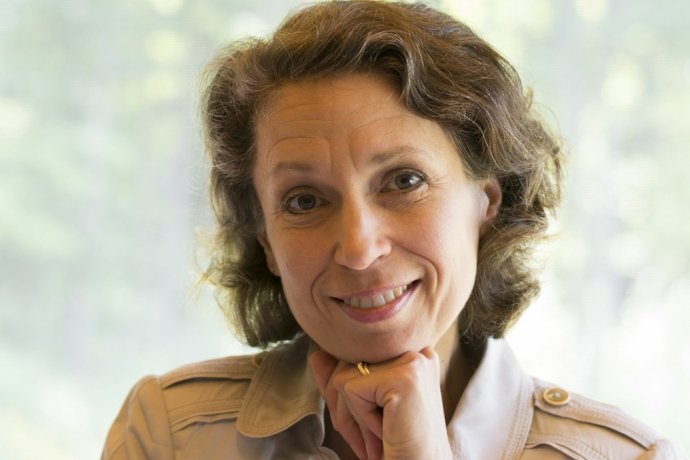 Rose Marie Flachs enjoys exploring the relationship of dance to music and expressing an underlying theme or issue in her creative work. "While working with dancers as a choreographer," says Flachs, "it became clear that my choreography depends upon the well-trained, intellectual artist." Hence, an ongoing challenge in her research is that of exploring ballet pedagogy with the goal of influencing current trends in ballet and advancing teaching methodologies.
Since Rose and Charles arrived at Mount Holyoke, their guesting careers have thrived. They have taught and performed at the Pennsylvania Academy of Ballet, Jacob's Pillow, Connecticut Concert Ballet, the University of Georgia at Athens, and the University of Wisconsin, Madison. They have also taught for the Southeast Regional Ballet Festival and the American College Dance Festival. As choreographers, they have created more than 20 ballets and staged excerpts from many of the classics.
Prior to teaching at Mount Holyoke, Rose danced professionally with the Nashville Ballet, Ballet West, and the Cincinnati Ballet Company. She has performed principal roles in the ballets Giselle, Swan Lake, Cinderella, Scotch Symphony, Square Dance and many more throughout her long career. She also had the honor of performing ballets of many renowned choreographers including Paul Taylor, Val Caniparoli, Donald Saddler, John Butler and Agnes DeMille. She trained at the New York School of Ballet and the Pennsylvania Academy of Ballet.
Rose is a founding member of the Council of Organized Researchers of Pedagogical Studies (CORPS) de Ballet International, Inc., an organization dedicated to the development, exploration, and advancement of ballet in higher education. She has written articles for Dance Teacher and Dance Spirit magazines. She was the rehearsal director for FCDD performances of Serenade, and Concerto Barocco choreographed by George Balanchine © The George Balanchine Trust.
Rose Marie Flachs is the recipient of three Outstanding Service Awards from the CORPS de Ballet International Inc. and has received the Tennessee Individual Artist Fellowship from the Tennessee Arts Commission
Areas of Expertise
Ballet; pointe; classical ballet repertory; ballet pedagogy; choreography; performance
Education
Pennsylvania Academy of Ballet
New York School of Ballet